Chest Injuries After a Car Accident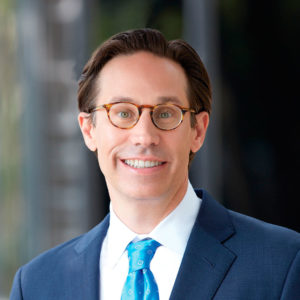 Following a car accident, you might experience chest pain or have noticeable injuries to your chest. These injuries can be incredibly serious and, if not treated promptly, have life-threatening consequences.
This can result in expensive medical bills, force you out of work, and ultimately change the course of your life forever. If someone else is responsible for your chest injuries, you might be entitled to compensation.
At Lorenz & Lorenz, LLP, our Austin car accident attorneys will help you fight to hold all negligent parties accountable and secure the money you need and deserve. Give our law office a call today to set up a time to discuss your case in detail. As always, your initial consultation is 100 percent free.
How Will an Austin Personal Injury Lawyer Help Me If I've Suffered a Chest Injury in a Car Accident?
You shouldn't have to struggle with the costs, pain, and suffering of your car accident chest injuries on your own. Whoever caused or contributed to your accident should be responsible for the harm they've caused. However, at-fault parties and insurance companies won't make it easy for you to get the money you deserve. Instead, they'll put up a fight, draw things out, and try anything to get out of paying you what you deserve. Hiring an experienced Austin personal injury attorney to handle your case can be a game-changer.
The attorneys at Lorenz & Lorenz, LLP have been helping car accident victims in and around Austin, Texas for more than 17 years. Thanks to our compassionate yet aggressive approach to the cases we handle, we're able to help our clients recover meaningful compensation. We've secured substantial sums in both privately-negotiated settlements and court-ordered jury awards.
When you call us for assistance recovering compensation for your chest injuries after a car accident, we can:
Investigate the cause of your motor vehicle accident and gather relevant evidence.
Determine who might be financially liable for your chest injuries.
Work hard to force insurance companies to consider your demands for compensation in good faith.
Rely on expert witnesses – including chest injury specialists and other medical professionals – as we calculate what your chest injury case is likely worth.
Limit the effectiveness of any tactics designed to shift blame to you.
Threaten to take your case to a jury if at-fault parties don't offer a fair settlement.
We know that recovering from a chest injury after a car accident can be challenging. We've seen how these types of traumatic injuries can change a life in an instant. We're here to help you recover money to make things a little bit easier in the years to come. Give our Austin law office a call today to schedule a free consultation and learn more.
How Common Are Chest Injuries After a Car Accident?
The National Highway Traffic Safety Administration (NHTSA) estimates that 80 percent of all severe car accident injuries affect the head and/or the chest. In 2018, there were 15,319 car accidents reported in Austin, Texas. Based on the NHTSA's estimate, that means that roughly12,255 people sustained chest or head injuries that year. That's more than one chest injury every hour of every day for the year.
Chest injuries aren't just common – they're dangerous. There are studies that suggest that chest injuries, which are also known as thoracic injuries – account for more than one out of every three trauma-related deaths. So, sustaining a chest injury in a car accident can increase the risk of death.
What Causes Chest Injuries in a Car Accident?
Chest injuries are fairly common consequences of a collision. Common causes of chest injuries in motor vehicle accidents include:
Impact with the dashboard or another part of the vehicle
Hitting the steering wheel
Trauma caused by a seat belt or harness in a child restraint system
Impact with frontal airbags, and
Projectiles from defective airbag systems.
If you experience chest pain after a car accident, do not hesitate to seek medical attention. Prompt care can be the difference between life and death.
Risk Factors For Chest Injuries in a Car Accident
Additionally, there are certain factors that increase the risk of sustaining injuries to the chest. These include age, type of collision, and where you're seated in the car.
Age: Older adults are more susceptible to sustaining chest trauma in an auto accident than younger people. As the body ages, bone density and muscle strength decrease. Additionally, older adults are more likely to suffer from underlying health issues – such as osteoporosis or arthritis – which can also make chest injuries more likely.
Type of Accident: Victims of certain types of accidents are more likely to suffer trauma to the chest. Crash data shows that individuals involved in front-impact collisions are most vulnerable to chest injuries. Rollovers, left-impact crashes, and right-impact crashes can also cause chest injuries, but not as often.
Location in the Vehicle: Passengers located in the front of the vehicle are most vulnerable to chest injuries, followed by drivers and rear-seat occupants.
Types of Chest Injuries
Any trauma to the chest can cause extensive damage and pain. Here are some of the most common chest injuries we see after car accidents in Austin.
Broken Ribs: The force of impact in a collision can be enough to cause the bones in the ribcage to fracture or break.
Bruised Ribs: When an airbag deploys or a seatbelt tightens during impact, the force can be enough to bruise the ribs.
Internal Organ Damage: The chest and abdomen house some of our most vital organs – including the heart, lungs, and liver. Suffering blunt force trauma to the chest can cause damage to these (and other) internal organs, ultimately affecting their ability to function properly. Additionally, a fractured rib can potentially puncture or pierce an organ, resulting in life-threatening internal bleeding.
Muscle Strains: In response to an accident, your body might tense up and then loosen to protect itself. This can cause the muscles and/or organs in the chest to overextend.
Ruptured Diaphragm: The diaphragm plays a critical role in our respiratory function. In other words, it helps us breathe. Trauma to the chest can cause the muscle to rupture or tear, ultimately causing respiratory distress.
Puncture Wounds: Projectiles from an accident or defective airbag can pierce the chest, causing significant damage to the organs, tissue, and muscle inside the ribcage.
Signs and Symptoms of a Chest Injury After a Car Accident in Austin, TX
After experiencing an injury to the chest in a car accident, you might experience:
Sharp or dull chest pains, which increase when you talk, laugh, or cough
Shortness of breath
Difficulty breathing
Flail chest (part of the ribcage breaks and detaches from the chest wall), and
Bruising and discoloration.
Chest pain is almost always serious. In some cases, it can also be indicative of a spinal cord injury, heart attack, or Takotsubo Syndrome. Always seek medical care after an accident, especially if you experience any symptoms of a chest injury.
Compensation Available to Car Accident Victims Who've Sustained a Chest Injury
Trauma to the chest can be catastrophic. It can change the course of your life forever. In turn, you may experience overwhelming physical, emotional, and financial consequences. Whoever caused your car accident and chest injury must be held fully accountable for the harm they've inflicted.
Lorenz & Lorenz, LLP will fight tirelessly to make sure that you're fully compensated for your chest injury. Our team can seek damages for:
Hospitalization
Medical procedures, including diagnostic tests and surgery
Travel and accommodations necessary to obtain medical treatment
Rehabilitation
Therapy
Lost wages and income
Disability
Property damage
Emotional distress
Pain and suffering
Loss of enjoyment of life
Death benefits, and more.
We know how important a financial recovery can be after your car accident. We also know that insurance companies will work hard to downplay the extent and severity of your injuries. Our Austin personal injury lawyers will counter their every move. We'll craft a strong demand for compensation, backed by expert testimony. That's right – we'll bring in any experts or professionals who can help us understand your injuries and how they'll probably affect you in the years to come. This approach can help us force at-fault parties to take responsibility and pay you the money you deserve.
Call Our Austin Law Firm For Help If You've Suffered Chest Injuries in a Car Accident
You might be entitled to a financial award if you have sustained a chest injury in a car accident in Austin, Texas. However, you'll have a limited amount of time to demand the money you deserve. In most cases, you'll have up to two years to file a claim. Let the experienced car accident attorneys at Lorenz & Lorenz, LLP help you during this difficult time. We can handle all aspects of your injury claim so that you can focus on getting better. Call our Austin law firm today to arrange a free consultation and learn more.