Austin Drunk Driving Accident Lawyer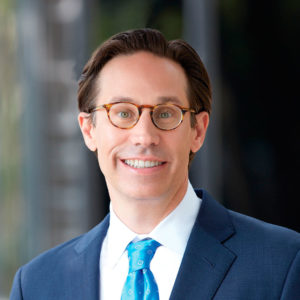 DUI accidents happen in towns and cities throughout Texas every day. If you are unlucky enough to be involved in one, there is a good chance that you will pick up a severe injury in the process. You will likely be recovering from your injury and paying its associated medical bills for many months or years to come.
Fortunately, the money to pay for those medical expenses may not need to come out of your pocket. It might be possible to file a personal injury lawsuit against the drunk driver to recover the compensation you need to pay your bills. To do so, you will need the help of an experienced attorney – like those here at Lorenz & Lorenz, LLP.
How a Lorenz & Lorenz, LLP Lawyer Can Help You Fight for Compensation After Your DUI Accident
The attorneys here at Lorenz & Lorenz, LLP are dedicated to fighting tirelessly on behalf of our personal injury clients. We will help you pursue compensation after your car accident by:
Providing You with Astute Legal Advice and Guidance
The actions you take and the decisions you make throughout your lawsuit can have a significant impact on its eventual outcome. If you can manage to consistently make smart choices, you can potentially improve your chances of recovering the compensation you deserve.
When you work with our law firm, you won't need to make any big decisions on your own. We will be by your side every step of the way to provide you with the advice and guidance you need to make the right call in any situation.
Negotiating with the Other Party's Insurance Company
In the days or weeks after you initially file your drunk driving accident lawsuit, you are likely to be contacted by the other party's insurance company. They will be calling to offer to settle your case out of court. Before you even consider accepting such an offer, it is almost always wise to negotiate the terms.
The lawyers here at Lorenz & Lorenz, LLP have been dealing with tight-fisted insurance companies for years. During that time, we have learned the best methods and techniques to use to convince them to improve their settlement offers. Though we cannot guarantee a specific result, we can promise that you will be well-represented at the negotiating table when you work with us.
Representing You in Court
If the other party's insurance company is unwilling or unable to offer a fair settlement deal, your DUI accident lawsuit will almost certainly end up going to court. There, a judge and jury will review the details of your case before deciding if you are entitled to compensation and how large your check should be.
Our legal team has represented countless personal injury clients in courtrooms throughout the state of Texas. We know how to argue a case in a way that will resonate with the judge and jury. When you hire us, we will make sure that your side of the story is clearly conveyed to the court.
Would you like to have a Lorenz & Lorenz, LLP attorney help you fight for the compensation you deserve after your DUI accident? If so, just give us a call or contact us online to set up an initial consultation with a member of our team.
Alcohol-Impaired Driving: The Alarming Statistics
According to the National Highway Traffic Safety Administration (NHTSA), more than 10,000 people died in drunk driving accidents in 2018. That figure averages out to almost 30 deaths every single day.
The statistics are similarly alarming when narrowed down to the state level. According to the Texas Department of Transportation, 1,046 people were killed in motor vehicle accidents involving drunk drivers in the Lone Star State 2017. This figure equates to 28% of all road fatalities in Texas in that year.
Though death is undoubtedly the worst negative consequence of drunk driving, it is by no means the only one. The NHTSA estimates that the economic cost of alcohol-impaired driving totals more than $44 billion per year.
If you need help recovering compensation after a DUI accident, please do not hesitate to reach out to the team here at Lorenz & Lorenz, LLP. We are always ready, willing, and able to fight tirelessly on behalf of our friends and neighbors here in Texas.
Understanding the Negative Effects Alcohol Can Have on an Individual's Driving Abilities
In the state of Texas, being caught driving with a blood alcohol concentration (BAC) of 0.08 or higher can lead to a DUI conviction, driver's license suspension, and potentially some jail time. This law exists because the presence of alcohol in an individual's bloodstream can cause their driving abilities to decrease sharply – making them a danger to other road users.
According to the Centers for Disease Control and Prevention, a person's BAC may impact their driving in the following ways:
0.02: A BAC of 0.02 is associated with a decline in visual function and a decline in the ability to perform two tasks at the same time.
0.05: Individuals with a BAC of 0.05 may have difficulty steering and a reduced ability to track moving objects. They also typically respond more slowly to emergency situations.
0.08: Having a BAC of 0.08 can cause a driver to have difficulty concentrating on the road. They may also struggle to maintain a steady speed and can have trouble processing signs.
0.10: A BAC of 0.10 is associated with an inability to maintain lane position and brake appropriately.
0.15: Drivers with a BAC of 0.15 often find it extremely difficult to control their vehicle. They also have great difficulty processing auditory and visual information.
If you have been injured because of the actions of an individual who decided to drink and drive, in spite of the facts outlined above, please reach out to the Lorenz & Lorenz, LLP legal team. We would love to review the details of your case to see if you may be eligible for compensation.
Common Injuries Sustained in Texas Drunk Driving Crashes
The injuries sustained in DUI accidents can vary significantly from one case to the next. In some instances, they may be relatively minor and easy to treat. In others, they may be much more severe and life-altering.
A brief list of some of the most common injuries sustained in Texas DUI accidents includes:
Bone fractures
Amputations
At Lorenz & Lorenz, LLP, we believe that the victims of drunk driving accidents should be adequately compensated for their injuries. So, if you have suffered any of the injuries outlined above as a result of a collision with an alcohol-impaired driver, please do not hesitate to contact us. We would love to help you fight for the financial restitution you deserve.
Compensation in Texas DUI Accident Cases
DUI accidents that cause injury or death often result in hefty compensation payouts to the victim or their surviving family. Generally speaking, these settlement checks include payment for many of the following damages:
Medical bills
Ongoing care costs
Lost wages
Loss of future earning capacity
Pain and suffering
Mental anguish
Loss of consortium
Funeral costs
If you would like to have a Lorenz & Lorenz, LLP attorney review your case and provide you with an estimate of its worth, all you need to do is give us a call and set up a free consultation.
Statute of Limitations in Austin DUI Accident Cases
Generally speaking, the best time to file a DUI accident lawsuit is in the days and weeks that immediately follow the collision. This quick filing makes it much easier for attorneys to interview witnesses, and locate other evidence that may be central to the case.
Of course, it is not always possible to begin the legal process quite so quickly. Many DUI accident victims spend months in hospital after their crash, not yet ready to even consider filing a lawsuit.
Fortunately, individuals who find themselves in this position do not have to worry. The state of Texas has a two-year statute of limitations on most personal injury cases – including DUI accidents. Injured parties can file suit at any time before that window closes.
In most cases, the statute of limitations clock begins ticking on the day the accident occurred. However, if the victim did not discover their injuries until weeks or months later, the clock will instead begin on the date that they were diagnosed.
Don't let the statute of limitations expire on your personal injury compensation claim. Contact the Lorenz & Lorenz, LLP team today to set up a free consultation and take your first step toward beginning the legal process.
Trusted Legal Advice for the Victims of Austin Drunk Driving Accidents
The lawyers here at Lorenz & Lorenz, LLP have been helping the people of Texas fight for compensation after DUI accidents for years. During that time, we have achieved some outstanding results for our valued clients. If you would like to have us represent you in your lawsuit, please contact us today to set up an initial consultation.