Austin Lane Change Accident Lawyer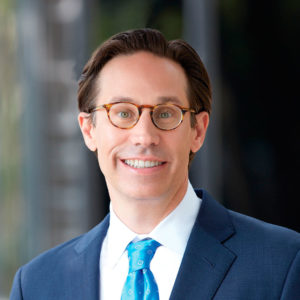 Have you been injured in an Austin lane change accident? If the negligence of another driver caused your injuries, you may be entitled to compensation for property damage, medical bills, lost wages and income, and pain and suffering.
The experienced Austin lane change accident lawyers at Lorenz & Lorenz, LLP can help you fight to secure a full financial award from those who are to blame. Contact our law office to arrange a free consultation to learn more now.
How an Austin Lane Change Accident Lawyer Can Help Following a Texas Car Accident
After being involved in a lane change car accident, you may be entitled to compensation. However, now isn't the time to learn personal injury law and take on powerful insurance companies on your own. You can and should ask for help. Getting an experienced Austin personal injury lawyer involved can help to make sure that you're able to hold negligent parties accountable.
Lorenz & Lorenz, L.L.P. is a personal injury law firm serving Austin, TX, and neighboring communities in central Texas. Since our founding in 2001, we have exclusively practiced personal injury law, and handled countless car accident lawsuits involving dangerous driving behaviors, including unsafe lane change accidents.
Our law firm has the resources, knowledge and skills to take on major personal injury cases and get accident victims like you clients the full and fair compensation they deserve. Contact us for immediate assistance with your car accident injury case today.
What Are Texas' Lane Change Laws?
Under Texas law, drivers shall drive as nearly as practical entirely within a single lane, and may not move from the lane unless that movement can be made safely. The party that departs their lane and into the lane of another vehicle is usually deemed to be at fault. Sometimes, accidents occur because of severe weather conditions and multiple drivers lose control of their vehicles when roads are icy or wet.
Determining fault in these accidents can be challenging, but is not impossible.
When accidents occur where liability is not obvious, prompt investigation and preservation of evidence is essential. It may be possible to recover evidence like video footage from nearby cameras, cell phone records, or vehicle black box information, if a commercial vehicle was involved.
Lorenz & Lorenz, L.L.P. has a deep understanding of the issues that are often disputed in lane change accidents. Contact our car Austin car accident attorneys to discuss your rights and options today.
Causes of Austin Lane Change Accidents
Lane-change accidents occur in a split second, without a sudden stop or any warning. If someone merges into your lane, it is possible that you might not even see the vehicle moving towards you before impact, and you may not have time to take evasive action or apply your brakes.
Depending on the facts of your accident, determining fault and liability can be clear and undisputed, or convoluted and confusing. If more than two vehicles are involved, determining fault can be even more confusing. Causes of lane-change accidents in Austin include:
Changing lanes without signaling
Drivers drifting while distracted by cell phones or other devices
Drivers failing to check blind spots before merging or changing lanes
Drunk drivers weaving in and out of lanes
Falling asleep at the wheel (driver fatigue).
Hydroplaning on icy or wet roads
Merging without checking the lane carefully
Racing, road rage, or driving recklessly
Two drivers changing into the same lane.
Even if you were partly responsible, you still may be eligible to receive compensation for your injuries. Texas has a "modified comparative fault" statute, called "proportionate responsibility" in Texas, allows courts to hold each party responsible for their percentage of fault for an accident. However, you are not allowed to recover compensation if the court finds you are more than 50% responsible for an accident.
Types of Austin Lane Change Accident Injuries
Texas freeways often have multiple lanes going in each direction, allowing traffic to move faster While drivers have a responsibility to look, mirrors alone may not prevent a collision. Whether a car accident or a semi-truck accident, lane change crashes in Austin can result in catastrophic injury.
Common injuries in an Austin lane change accident include:
Lacerations
Bone fractures
Knee trauma
Spinal cord injuries
Internal injuries
Few law firms in Austin have the experience, legal skills, and resources that we bring to personal injury litigation. At Lorenz & Lorenz, LLP, we have an in-house investigator and work with industry leading medical and accident reconstruction experts.
Having handled many lane change accidents over the years, our car accident lawyers are familiar with the commonly disputed aspects of a case, and where we need to focus an investigation. If you have been seriously injured, contact us to talk to a member of our team about your personal injury claim.
Is a Lane Change Accident a Sideswipe Accident?
A sideswipe accident is a type of lane change accident that occurs when two cars are traveling the same direction, next to each other or near each other, and the side of one vehicle hits the side of the other vehicle.
The most common scenario for this is when a car moves out of its lane to change lanes or merge onto a highway. Depending on the speed of the vehicles and force of the impact, drivers may lose control of their vehicles and travel into other lanes, possibly leading to a multi-vehicle accident or pileup.
Typically, the vehicle that leaves its lane will be at fault for causing the accident.
Who Is At Fault in a Lane Change Accident?
Determining fault for lane change accidents can be challenging for several reasons:
Vehicles are immediately moved off the freeway with no chance to preserve or analyze evidence
Both drivers may insist that the other was at fault.
Police will investigate the crash and will likely ask if a blinker was used, if either vehicles were speeding, and if either driver was distracted or fatigued. If liability cannot be determined, your attorney can have an independent investigator determine the cause of the accident.
It's important to discuss your case with an attorney even if you think liability is clear. Texas has modified comparative fault rules, which means that sharing most of the blame (more than 50 percent) for an accident will bar a financial recovery. Sharing some of the blame will affect how much money you can get. Having an attorney involved from the very start is a great way to protect yourself and your ability to get the money you need.
Most Dangerous Freeways and Highways in Austin
Austin has been growing at a rate of about 150 people per day since 2010. With this population growth, the number of commuters, and number of accidents, have increased steadily. In the last decade, total traffic accidents, fatal crashes, accidents on city streets, and accidents involving a pedestrian have all increased more than 20%.
Lane change accidents occur daily on the major multi-lane freeways and roads in Austin, including:
Interstate 35
US 183 – Research Boulevard
US 290 – West Ben White Boulevard
SH 71 – Ben White Boulevard
Loop 1 – MoPac Expressway
SH 130
SH 45.
Austin is known for gridlocked highways, road congestion, and never-ending roadway improvement projects.
If you're injured in a car accident in Austin, call the police and insist on a police report being taken. Never agree to a request to not call the police. Take photos (or ask someone to take them for you) and get contact information of all parties and witnesses. As soon as possible, get medical attention for your injuries, and as soon as your immediate medical care needs have been taken care of, contact us for a free consultation.
Tips to Prevent Lane Change Crashes in Austin
Some lane change accidents are not avoidable, but you can reduce your chances of being involved in an Austin lane change accident by driving with extreme caution, and always considering that the driver of another vehicle might not see you, or could be distracted or impaired.
The following tips can be followed to keep you safe on Austin highways, and prevent lane change vehicle crashes:
Stay in one lane as much as possible
Keep mirrors clean and adjusted
"Lean and look" to check blind spots before changing lanes or merging
Don't rely on your mirrors alone, turn your head and check for traffic
Give yourself plenty of time to change lanes before an exit
Always use your turn signal before changing lanes
Watch for motorcyclists
Keep two hands on the wheel.
If you are involved in an Austin lane change car accident, it is critical to get prompt medical care as soon as possible, and contact a knowledgeable personal injury lawyer, while evidence and witness testimony is still fresh. To find out how we can help you after an accident, give us a call. We are available seven days a week to take your call.
Get a Free Consultation With an Austin Lane Change Accident Lawyer
Have you been injured in a car accident in Austin, TX because of an illegal or dangerous lane change? Contact Lorenz & Lorenz, LLP for immediate legal advice and assistance. Our Austin lane change accident lawyers can help you fight to hold negligent parties accountable and secure a sizable financial award for you.
We offer a free consultation to answer your questions and give you an experienced-based opinion about your case. We will review the facts of your accident and determine if you have a claim for damages, and who may be liable. Call now.