Austin Rollover Accidents Attorney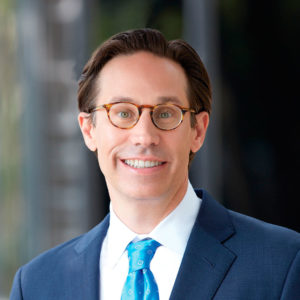 Few car accidents are more traumatic and terrifying than a rollover. The physical, emotional, and financial repercussions of these types of collisions tend to be extreme. Fortunately, you might be entitled to compensation if you've been injured in a rollover accident and someone else is to blame. Contact Lorenz & Lorenz, LLP to discuss your case and find out how our Austin car accident lawyers might be able to help.
We offer a free initial case evaluation. This gives you an opportunity to learn about your case, discuss your legal options, and have your questions answered by an experienced attorney. Give our Austin, TX law office a call to arrange yours today.
Why Do I Need an Austin Personal Injury Attorney after a Rollover Car Accident?
Rollover accidents tend to be catastrophic. The costs of medical treatment and care for crash-related injuries can be high. Lives can be changed forever. When someone else is even remotely responsible for causing your rollover collision, they have to be held legally and financially responsible.
However, making that happen can be challenging, especially as you fight to get back on your feet. That's why it can be critical to enlist the help of a qualified Austin personal injury lawyer. By hiring an attorney, you can level the playing field and give yourself the best shot at getting the cash you deserve.
At Lorenz & Lorenz, LLP, we've been proudly standing up for rollover car accident victims in Austin, TX since 2001. During that time, our car accident lawyers have helped countless clients recover substantial monetary settlements and awards from at-fault parties and insurance companies. We're ready to put our experience, resources, and determination to work to get you the results you deserve, too.
Give our Austin law firm a call to learn more. We offer a free car accident case consultation, so don't hesitate to reach out for assistance today.
What is a Rollover Car Accident?
While no two car wrecks are the same, many crashes do share certain similarities. One similarity is the type of impact. Crashes can be classified into different categories – frontal impact, side-impact, rear-impact, and rollover.
A rollover is defined as any car accident where a vehicle:
Tips onto its side
Flips onto its roof, or
Turns over from side to roof to side repeatedly.
So, basically any accident where two of the vehicle's wheels leave the road surface can be classified as a rollover.
How Common Are Rollover Car Accidents?
Nationwide, rollovers only account for between two and three percent of all serious motor vehicle accidents. In 2017, there were a total of 15,360 car accidents in Austin. That figure includes fender benders, low-impact rear-end collisions, and other accidents that aren't classified as serious.
Still, based on that figure, at two to three percent, there would still only be between 300 and 460 rollovers in Austin in a given year. That's maybe one rollover a day.
Rollovers Aren't the Most Common Accident, But They're the Deadliest
Rollover car accidents might not happen with great frequency. However, when they do occur, they tend to cause quite a bit of damage. Research suggests that between 20 and 35 percent of all car accident fatalities are the result of a rollover collision.
That means that rollovers are responsible for anywhere between one out of every five or one out of every three car accident deaths. No other type of collision posts a higher fatality rate.
What Causes Rollover Car Accidents?
Cars and trucks aren't supposed to tip, flip, or roll. So, when they do, there has to be a reason. Commonly reported causes of rollover car accidents include:
Tripping: Tripping occurs when a vehicle's tire hits an object or hazard on the road surface. The vehicle's forward momentum is disrupted, throwing it off balance. Tripping hazards include potholes, uneven road surfaces, and debris.
Excess Tire Grip: You might think that the more your tires grip the road surface the better, right? Only to a point. When a tire grips the road too much, it can cause side pressure to build up on the vehicle. Over time, this can throw the vehicle out of balance and cause it to tip or roll.
Sharp Turns: At some point in time, vehicles have to turn. No one can drive in a straight line forever. These turns have to be executed safely. Rollovers are more likely to occur when a driver attempts to make a sharp, sudden turn, especially when they are traveling at high speeds.
Impact: Many rollover car accidents actually only involve one vehicle. However, rollovers can also be a consequence of impact between two or more vehicles. Side-impact collisions, and T-bone accidents, in particular, are often responsible for rollovers.
Rollover Car Accident Risk Factors
There are certain risk factors associated with rollover car accidents. These include:
Gender and Age: Male drivers under the age of 40 are most likely to be involved in a rollover car accident. This might be due to the fact that these drivers are also the ones who are most likely to engage in risky behaviors behind the wheel (e.g., speeding).
Road Design and Location: Rollovers tend to happen in rural parts of the country, rather than in urban settings. This is often due to the fact that (a) cars can travel at higher speeds on country roads and highways and (b) rural roads tend to be windy and have a lot of curves. These factors, together, can increase the likelihood of a rollover.
Body Style: Certain vehicles are simply more likely to roll than others. This includes light trucks, SUVs, vans, and pickup trucks. Why? These body styles are typically designed to be taller are more narrow than smaller passenger cars. As a result, they have a different center of gravity that makes the vehicle more susceptible to tip or roll.
Rollover Car Accidents Are Responsible For Catastrophic Injuries
Many rollover car accidents in Austin are fatal. When victims survive, they don't usually walk away unscathed. Rather, they often suffer catastrophic and life-changing injuries. These include:
Broken bones and fractures
Crushing injury
Spinal cord damage
Paralysis, and more.
Contact our Austin law firm to find out how our team can help you pursue compensation through a personal injury claim or wrongful death lawsuit. We're always available to take your call, so reach out to us for assistance today.
Damages Available to Rollover Crash Victims in Austin, TX
Rollovers tend to be more catastrophic than other types of car accidents. In turn, the costs and suffering associated with these collisions tend to be quite high. If someone else is partly or totally responsible for your Austin rollover car accident, Lorenz & Lorenz, LLP will fight tirelessly to hold them accountable.
We'll pursue all available damages on your behalf, which might include money for:
Hospitalization, surgery, medical devices, medication, and other medical bills
Lost wages and income
Rehabilitation
Disability
Pain and suffering
Disfigurement
Emotional distress, and more.
Our car accident attorneys know that insurance companies will put up a fight. We're more than prepared for the challenge. As we navigate your case, we'll rely on experts. This might include accident reconstructionists, engineers, forensic scientists, medical doctors, therapists, and vocational rehabilitation specialists. If there's a professional who can help us understand, analyze, and value your case, we'll call them. With their help, our team can put together the strongest possible claim for damages on your behalf.
Statute of Limitations for Rollover Car Accidents in Texas
It can take time to get back on your feet after a rollover collision in Austin. However, do not delay in asserting your rights and demanding compensation from at-fault parties. The state of Texas imposes a strict statute of limitations on all car accident lawsuits.
Typically, you'll have up to two years from the date of your rollover collision to file a claim for damages. While there are some exceptions to the rule, you risk losing out on a valuable financial award if you wait too long. The best course of action is to enlist the help of a skilled lawyer as soon as you can after your crash.
Hire an Experienced Austin Rollover Car Accident Lawyer
Were you recently injured in a rollover car accident in Austin, Texas? Lorenz & Lorenz, LLP can help you fight to recover compensation from all liable parties, including other drivers, vehicle manufacturers, and/or government agencies. If someone is even remotely responsible for your injuries, we'll work night and day to make them pay.
Contact our law firm in Austin today to learn more. We offer a free consultation, so don't hesitate to connect with us online or call our law office to schedule your appointment today.