Austin Speeding Accident Attorney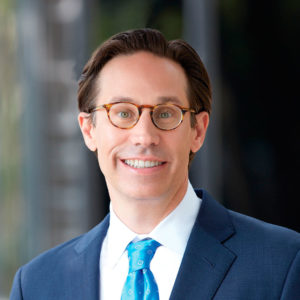 Speeding is dangerous. However, it's not uncommon for drivers in and around Austin to hit the gas and race down the road. Fortunately, you may be able to recover compensation if you've recently been involved in a car accident in Austin with a speeding driver. That driver might be financially responsible for your medical bills, lost wages, suffering, and other damages. Lorenz & Lorenz, LLP will help you fight to get you all of the money you need and deserve.
Give our Austin car accident lawyers a call to arrange a free initial case evaluation to learn more today.
Why Do I Need an Austin Personal Injury Lawyer After a Speeding Accident?
You suspect that the other driver was speeding. However, they certainly won't admit it. It's going to be critical to prove that if you want to recover compensation. But, how? When you enlist the help of the qualified Austin personal injury attorneys at Lorenz & Lorenz, LLP, you won't have to worry about that. Our team will handle your legal claim from start to finish – including gathering whatever evidence supports your demands for compensation.
Since 2001, we've been handling complex car accident cases in Texas. We've helped victims of speed-related crashes recover substantial monetary settlements and awards. The compensation we've been able to recover has helped to change and transform lives. If you've been injured in a wreck in Austin, we'll fight to recover life-changing compensation for you, too.
As we navigate your speeding accident case, we will:
Conduct an exhaustive investigation into your crash
Consult with experts to ensure that we fully understand what happened and work with the best possible information
Stand up to at-fault parties and their insurance companies on your behalf, especially if and when they try to blame you for the car wreck
Gather evidence to prove the other driver was speeding and, therefore, negligent
Determine if someone other than the speeding driver might share responsibility for the crash, and
Seek compensation for all of your future and present damages.
Our traffic accident attorneys will work diligently to negotiate a meaningful and substantial settlement on your behalf. However, we will make it clear that we're not afraid to take your case to a jury, if necessary. Bottom line – we're prepared to do whatever we can to get you the money you deserve.
To get started, all you have to do is reach out to our qualified injury team in Travis County to arrange a free consultation. We'll take it from there.
How Often Is Speed a Factor in Austin, Texas Car Accidents?
Nationwide, speed is a factor in one out of every four fatal car accidents. So, in an average day, roughly 25 people are killed because of a speeding driver. In the state of Texas, speed is not only responsible for many deaths, but many injuries, as well. In 2018, every day, there were an average of 378 car accidents where speed was a factor. That's more than 15 crashes an hour.
That year, when a driver failed to control their speed, there were:
138,239 total collisions
494 fatal crashes
2,435 serious injuries, and
42,304 crashes where the occupants suffered or likely suffered an injury.
Speeding is avoidable. So, many of those crashes, deaths, and injuries are probably avoidable, too.
Why Does Speeding Contribute to Accidents?
Speeding is dangerous. When a driver exceeds the posted speed limit or drives faster than is safe under the conditions, things can go sideways. Why? Speed contributes to car crashes because:
Drivers have more difficulty maintaining control of a vehicle at high speeds
Car tires are more likely to lose contact with the road surface when a vehicle is speeding (e.g., hydroplaning), and
Drivers have less time to react and come to a complete stop when faced with a hazard.
So, in a nutshell, cars are harder to control and drivers have less time (and distance) to stop when necessary. To make matters worse, safety features – such as airbags and seatbelts – might not work properly or as intended when a car is traveling at high speeds.
Speed is Often Associated With Other Dangerous Driving Behaviors
Many times, speed isn't the only factor that contributes to an accident. Rather, it's often one of several behaviors that leads to a crash. Some of these other behaviors might actually make it more likely for a driver to speed. These include:
Drunk driving
Impaired driving
Distracted driving, and
Aggressive driving.
If you've been injured because of a speeding driver – whether or not they also engaged in any of these other dangerous behaviors – you could be entitled to compensation. If someone you love has died in a  fatal crash, you could be entitled to money for their wrongful death. Lorenz & Lorenz, LLP will fight to get you the money you deserve. Give our law offices in Austin, TX a call today to learn more.
Driving Under the Speed Limit Can Be Dangerous, Too
Austin, Texas has speed limits for a reason. They're not chosen randomly. Speed limits are determined by taking a lot of different things into account. Is the road in an urban area or a rural setting? Is the road straight or does it have a lot of curves, twists, and turns? How many lanes does the road have in each direction? All of these things can be important when the city (or county or state) determines how fast motor vehicles can safely travel.
It's important to note that you don't have to be driving at a high speed to cause an accident. Drivers who drive under the speed limit can cause a collision, too. This is likely to occur when:
The slow-moving vehicle is in the left lane of traffic
Other vehicles on the road are moving at or above the speed limit, or
The slow-moving vehicle is obscured by a large truck or vehicle.
That's why Austin has minimum speed limits for some of its roads. The MoPac Expressway, for example, has a posted speed limit of 70 MPH (with the exception of express lanes, which has a maximum speed of 65 MPH). It also has a minimum speed limit of 55 MPH. So, the difference in speed between moving cars on the road should never exceed 15 MPH. By reducing the speed gap between vehicles, Austin hopes that its roads will be less dangerous.
How Do I Prove Another Driver Was Speeding?
In order to recover compensation from a speeding driver, you'll have to be able to prove that they were driving above (or below) the speed limit. There are a few different ways that this can potentially be accomplished. We will:
Work with experts, including accident reconstructionists, forensic scientists, and engineers as we recreate the crash and estimate the speeds at which the vehicles were traveling
Review video surveillance footage, if available
Obtain copies of police reports, which might reference a citation or ticket for speeding
Find and interview witnesses to the crash, including passengers in other vehicles, and
Analyze the scene of the crash for tire skid marks or other indications of speeding.
We will work diligently as we gather any information that can be used to suggest that the other driver was speeding at the time of your accident. The more evidence we have, the stronger our claim for compensation will be.
Who Else Might Be Liable For My Injuries After a Speed-Related Car Accident in Austin?
Again, speed isn't always the only thing that causes an accident. There are times when it's just one of several things to contribute to a collision. When there are multiple causes, multiple parties might share the blame. You can potentially recover compensation from anyone who caused your crash and injuries. In addition to the speeding driver, this could include:
Government agencies, particularly those in charge of road design and maintenance
Employers
Transit companies, or
Lorenz & Lorenz, LLP will aggressively pursue damages from all responsible parties. Give our team a call today to arrange a free consultation and learn more about how we might be able to help you get back on your feet.
Our Austin Speeding Accident Lawyers Are Here to Help
Have you or someone you love recently been involved in a car accident in Austin? Was speed a factor in the injury-causing or fatal crash? If so, contact Lorenz & Lorenz, LLP to discuss your legal rights and options. You might be entitled to substantial compensation for your medical bills, pain and suffering, and more. Our Austin car accident attorneys can help you fight to get the money you deserve.
We offer a free initial case evaluation, so don't hesitate to call our law firm or connect with us online to get started today.