Austin Child Injury Lawyer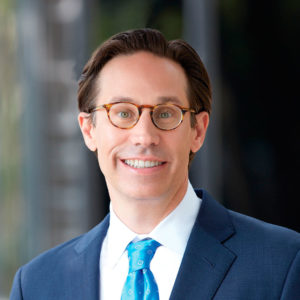 As a parent or guardian, there are few things worse than seeing your child suffer a serious injury. Your first priority should, of course, be to get them the medical care that they need. Unfortunately, however, when their trip to the hospital has concluded, you will need to figure out how you are going to pay the bill.
If your child's injury was caused by the negligence of another party, you may be able to file a personal injury claim to help with those medical bills and recover other damages. To do so, you will need the help of an experienced child injury lawyer – like those at Lorenz & Lorenz, LLP.
Contact our Austin, TX law firm to schedule a free, no-obligation case assessment and find out how we might be able to help you and your family.
How Our Austin Law Firm Can Help With Your Child Injury Case
When you hire one of our knowledgeable Austin personal injury attorneys, you can expect us to fight hard to get you and your child the compensation you deserve. As part of our commitment to you, we will:
Gather Evidence on Your Behalf
A personal injury lawsuit is only as strong as the evidence that goes along with it. If you don't have much proof that the other party caused your child's accident, you are unlikely to receive a sizeable settlement check. On the other hand, if you have buckets of evidence that shows the other party's negligence, your payout can be quite large.
At Lorenz & Lorenz, LLP in Austin, we have years of experience gathering evidence on behalf of our clients. As such, know exactly where to look to find the proof that will give your case the boost it needs. From interviewing witnesses to reviewing CCTV footage, we will do whatever it takes to help you prove your case.
Handle Your Lawsuit's Paperwork Load
As you might expect, filing a child injury lawsuit tends to be quite a paperwork-heavy process. There are documents to file with the court, letters from the other party to respond to, and a whole lot more.
Fortunately, when you hire our legal team, we will handle it all on your behalf. Our knowledgeable attorneys, paralegals, and administrative assistants will make sure that all of your paperwork is completed accurately and filed on time.
Negotiate with the Other Party's Insurance Company
Most child injury cases never make it to court. They usually conclude when the injured party reaches a settlement agreement with the responsible party's insurance company. The process of reaching an amicable settlement almost always involves quite a bit of negotiation.
Our Austin lawyers have handled countless personal injury cases over the years. As such, we know exactly how to negotiate a fair settlement with penny-pinching insurance companies. When you hire us, we will do everything in our power to reach the best deal for you.
Enjoying the benefits of working with a Lorenz & Lorenz, LLP personal injury attorney isn't difficult. All you need to do is give us a call to set up an initial consultation with a member of our legal team. From there, we will review your case and begin helping you fight for financial restitution.
How Do Child Injuries Happen?
Every year, more than 9.2 million children in the United States receive medical treatment after sustaining an injury. The most common causes of these injuries include:
Road Accidents
Whether caused by speeding, drunk driving, or just failing to pay attention to the road, a car accident can cause serious injuries to a child. Minors can also be hurt when walking or riding a bicycle on a public roadway.
Swimming Pool Accidents
When the weather is hot, kids love spending time at the pool. Unfortunately, when they are not properly monitored by lifeguards or other responsible adults, accidents are common. Slips, falls, and drowning incidents are among the most common types of swimming pool accidents that occur in Texas.
Daycare Accidents
Every day, parents across the state drop their kids off at daycare to be looked after while they are at work. Though most daycare facilities do an excellent job of looking after the children in their care, some do not. When daycare workers are negligent in their duties, accidents and injuries will almost certainly follow.
Defective Products
Children handle dozens of products every day – from toys to cups and everything in between. Most of the time, these products are well-made and carry out their desired functions perfectly. If they are poorly-made or otherwise defective, however, they can malfunction and cause serious injuries.
If your child has been injured in any of the ways listed above, the experienced personal injury attorneys at Lorenz & Lorenz, LLP may be able to help you recover some compensation. To find out if you have a valid case, all you need to do is get in touch with us and set up a free consultation. Our experienced legal team will analyze the specifics of your child's accident and let you know if a lawsuit is likely to be successful.
What Injuries Are Common in Accidents Involving Children?
When they are involved in accidents, children can sustain a wide variety of different injuries. Some of the most common include:
Head and Brain Injuries
Car accidents, slip and falls, and daycare accidents can all cause children to sustain head and brain injuries.
In less severe cases, these injuries can cause pain, dizziness, and other symptoms that will last for a week or two. If the injury is serious, however, it can leave the child with health concerns that will last a lifetime.
Spinal Cord Injuries
An injury to a child's spinal cord can be incredibly serious. Depending on the specific nature of the injury, it could cause anything from mild pain to total paralysis. Spinal cord injuries typically occur in car accidents and as a result of slips and falls.
Burns
If a child is in an accident that involved fire, chemicals, or hot substances, they can sustain burns. Though some burns can be treated relatively quickly with some aloe lotion, others will leave the child with permanent scarring and pain.
Broken Bones
Children often suffer broken bones at the swimming pool or while playing a sport with their friends. Such injuries often require surgery and other procedures that can add tens of thousands of dollars to the child's medical bills.
Soft Tissue Damage
Soft tissue damage is quite common in accidents involving children. Kids who slip on a wet floor or turn awkwardly while playing a sport often sustain painful sprains and strains. Those who are involved in a car accident are more likely to suffer from whiplash.
The team at Lorenz & Lorenz, LLP in Austin has been providing legal advice to the parents and guardians of injured children for years. If you would like us to do the same for you, please do not hesitate to give us a call or contact us online.
What is the Statute of Limitations for Child Injury Claims in Texas?
Under Texas tort law, the statute of limitations on a standard personal injury claim is two years. In other words, a lawsuit must be filed within two years of the date that the accident occurred.
The rules are a little different when a child is involved, however. Because minors do not have the capacity to file a lawsuit until they become an adult, the statute of limitations clock in child injury cases does not begin until their 18th birthday. From that date, the child will have two years to file a lawsuit.
Texas law grants parents and guardians the ability to file suit on behalf of their child at any point before their 18th birthday. Since it is usually impractical to wait until the minor becomes an adult to begin a lawsuit, the vast majority of child injury cases are handled in this manner.
If you have questions about the statute of limitations for your child's personal injury claim, please contact our personal injury lawyers in Austin, Texas. Our experienced attorneys are always available to provide you with the answers you need.
How Much is a Typical Child Injury Case Worth?
Since the severity of child injury cases can vary significantly, it is tough to provide a typical or average payout value. Generally speaking, however, the more serious and long-lasting the injuries are, the larger the eventual settlement check will be.
In most child injury cases, payouts will include compensation for many of the following damages:
Medical expenses
Ongoing care
Loss of enjoyment of life
Pain and suffering
Emotional trauma
For more information on the amount of compensation that you and your child may be eligible for, please reach out to the Lorenz & Lorenz, LLP team. We would be happy to review the details of your case and provide you with an estimate.
Contact Our Austin Child Injury Lawyers Today
The experienced personal injury lawyers at Lorenz & Lorenz, LLP have been fighting on behalf of the people of Austin for years. If your child suffered an injury as the result of someone else's negligence, we would love to do the same for you. Give us a call or contact us online today to schedule a free consultation and learn more about our legal services.