Austin Concussion Injury Lawyer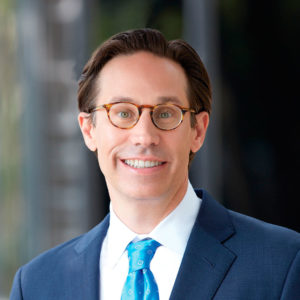 Have you sustained a concussion injury in an accident in Austin, TX? Did you get hurt due to someone else's negligence? If so, you have a right to be compensated for your injury and the suffering.
Our experienced Austin concussion injury lawyers at Lorenz & Lorenz, LLP can fight to get you what you deserve.
We know Texas personal injury law through and through, so we know how to handle your case to get you the best possible outcome. Your first consultation is absolutely free, so you have nothing to lose by contacting us to discuss your case. Give our Austin law office a call today.
How Can Lorenz & Lorenz, LLP Help if You Have a Concussion Injury?
Unlike other firms who only practice personal injury on the side, at Lorenz & Lorenz, LLP,  all we do is personal injury. It is our entire practice. That means we have a depth of experience you cannot find with just any law firm.We have spent decades honing our skills and we are highly regarded and respected in the field.
Our Austin personal injury attorneys have been fighting for clients just like you for most of their careers. We know how to get you justice and hold the responsible parties accountable for their negligence.
When you hire us, we will immediately:
Gather all the details we can about your accident so we can understand exactly what happened and who is most responsible for your injury.
Visit the accident site
Collect and review evidence regarding your accident, including police reports, hospital records, security footage, and witness statements. We do not just rely on the documents given to us–we investigate separately to be sure we have the accurate facts.
Speak to experts who may be skilled in accident reconstruction or who can testify as to your physical and emotional injuries.
Handle all discussions with the police, opposing counsel, and insurance companies.
Negotiate for a settlement offer that will compensate you for all of your damages.
If the insurance company does not make a reasonable and fair settlement offer, we are prepared to take your case to trial and represent you in court.
This is just an outline of all we can and will do for you as your attorneys of record. Call to speak with our Austin brain injury lawyers today.
Causes of Concussion Injuries in Austin, Texas
When you get a concussion, it means you have suffered a traumatic brain injury likely caused by a blow to the head. As a result of the blow, your brain moves inside your head, potentially causing bleeding, bruising, or other damage. Typically, head injuries like concussions are brought on by events such as:
Any incident that causes a blow to your head can cause a concussion. Our attorneys at Lorenz & Lorenz, LLP are familiar with the common causes of concussions and know what to look for in assessing accident victims. Call us and set up a consultation, whether here in our Austin law office or wherever is most convenient for you.
Common Concussion Injuries
Concussions can range from mild to quite serious, depending on the impact and severity of the blow to your head. They are generally categorized as follows:
Grade 1: Symptoms tend to last no more than about 15 minutes, and there is no loss of consciousness. This is the mildest form of concussion.
Grade 2: Symptoms tend to last longer than 15 minutes, but there does not appear to be any loss of consciousness. This is a moderate form of concussion.
Grade 3: If you lose complete consciousness, this is the most severe form of concussion.
When you get a concussion of any grade, you will likely experience the following:
Dizziness and loss of balance
Nausea
Confusion or disorientation
Memory loss
Blurred vision
Vomiting
Headaches or severe migraines
Light sensitivity
These symptoms may come about as soon as you hit your head, or they may be delayed onset symptoms. It is important to monitor yourself and be on the lookout for these effects in the coming days, weeks, and months. Because the symptoms may not appear right away, it is always a good idea to get checked and seek medical care as soon as possible after your accident.
Statistics for Concussions in the United States
According to the Centers for Disease Control, a 2014 study showed that there were 2.87 million traumatic brain injury ED visits, hospitalizations, and deaths in the United States. The study also showed the following concussion-related statistics:
Senior citizens over the age of 75 are common brain injury victims and had the highest hospitalization rates
Emergency department (ED) visits were the highest for children 0-4 years old and seniors over 75.
The leading causes of ED visits for children 0 to 4 years and older adults 65 years and older were falls.
For children between 5 and 14 years old, being struck against an object (or struck by an object) was the highest cause of concussions.
Motor vehicle crashes were the leading cause of hospitalizations for adolescents and adults aged 15 to 44 years of age.
Children and seniors are most susceptible to concussions due to lack of balance and stability. Both groups are often unsteady on their feet and are more likely to fall.
Statute of Limitations for Filing a Concussion Injury Claim in Austin, Texas
Statute of limitations is the term for the period of time mandated by law within which you must bring your claim. In Texas, if you want to file suit against those responsible for the negligence resulting in your accident and subsequent concussion injury, you must do so within two years of the date of the accident.
Two years is not long in terms of putting a case together, so you should waste no time in getting started. One of the keys to winning a personal injury case is building a robust case prior to filing a claim. Having a strong case forces insurance companies to take your claim seriously and makes them more likely to offer a fair settlement to avoid going to trial.
This is why contacting us at Lorenz & Lorenz, LLP as soon as possible after your injury is critical. We have no time to lose. The sooner we can build your case, the sooner you can get the compensation you deserve.
You can reach us 24/7 to arrange a free consultation to speak with our brain injury lawyers at any time.
What Compensation Can You Get For a Concussion Claim?
The costs associated with traumatic brain injury cases can be high, and you are entitled to recover compensation if someone's negligence caused your injury. Each case is different, and the amount you may receive will vary depending on the circumstances that caused your injury, as well as its severity and the losses you sustained as a result.
Recoverable damages in personal injury cases such as this typically include damages for costs associated with the concussion (economic damages), as well as costs for losses harder to decipher because they are more personal (non-economic damages). Between the two categories, you may be entitled to recover for:
Hospital and ongoing medical bills
Disability
Long term care
Costs for medical equipment such as wheelchairs or crutches
Scarring or disfigurement
Loss of future income
Emotional anguish
Loss of consortium or companionship
Our lawyers will consider all possible financial awards available to you and will leave no stone unturned. We are tireless in our pursuit on your behalf, meaning you can focus on your recovery knowing your case is in good hands.
Texas follows a modified comparative negligence rule in determining financial awards. The rule bars recovery if you were more than 50% responsible for your accident and resulting injury. We are here to help you determine your level of responsibility and defend against the insurance company if they try to lay more blame on you than deserved.
Call an Austin Concussion Lawyer Today
Our law firm is established and well-respected in the Austin area and throughout Texas. We are familiar with the legal system and the local courts. That makes it easier for us to work with the necessary people to ensure you get justice.
We know how difficult this time is for you because we have represented countless clients in your situation. The fears and frustration you are feeling are entirely warranted, and we will not stand by and let you suffer while the negligent parties go free. You can trust that we have your back.
Give our Texas law firm a call today. We will help you set up a meeting with us to speak with our compassionate legal team. You owe it to yourself and your family to get what you need to recover and get life back on track.