Austin Construction Accident Lawyer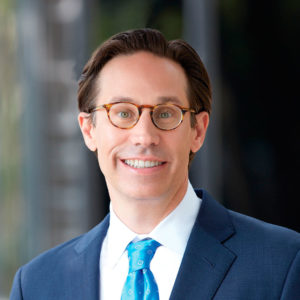 Have you been injured in an accident on a construction site in Austin? Let the experienced personal injury attorneys at Lorenz & Lorenz, LLP help you fight to secure substantial compensation. You may be able to recover benefits from your employer's workers' compensation insurance policy and/or damages from a negligent third party. We'll do everything we can to help you get the money you deserve.
Contact our Austin, TX law office to set up a free initial consultation with our skilled team. We can review your case, explain your rights, and do our best to answer the questions you have.
How Our Personal Injury Lawyers Can Help You After a Construction Accident
The construction sector employs more than 700,000 Texans. Though the industry provides a good standard of living for its employees, it is also extremely dangerous. According to the Texas Department of Insurance, a staggering 12,300 workers were injured on job sites in the state in 2018.
If you are one of the unlucky individuals to be injured on a construction site in Austin, your first instinct will probably be to make a workers' compensation claim. Unfortunately, the state of Texas does not require most private construction companies to have a workers' compensation policy. If your employer has chosen not to take out such a policy, you will not be able to seek financial restitution through this process.
Luckily, you have another option. If you cannot be compensated through a workers' compensation policy, you can instead opt to file a personal injury suit against the responsible party. If you wish to increase the chances of successfully receiving a settlement check at the end of your lawsuit, Lorenz & Lorenz, LLP is here to help.
Our Austin personal injury attorneys are committed to helping you fight for the compensation you deserve after your job site injury. As part of our efforts to help you achieve a successful outcome to your case, we will:
Provide You with Sound Legal Advice and Guidance
As you work your way through your construction site accident lawsuit, you will probably have to make plenty of difficult decisions. If you make the wrong calls, your entire case could fall apart in a flash. However, if you can make smart choices, you can potentially increase your chances of winning your case.
Having worked on many construction injury cases over the years, our attorneys know how to respond to those challenging scenarios. When you work with us, we won't just help you avoid making costly errors. We will also guide you toward the choices that are most likely to boost your chances of success in your case.
Gather Evidence on Your Behalf
To win your construction accident lawsuit, you will need to prove three main things:
That you were injured on the job site
That the other party's negligence caused your injuries
That your injuries are as severe as you claim
If you hire the personal injury attorneys at Lorenz & Lorenz, LLP in Austin, TX, we will gather the evidence you require on your behalf. We may interview witnesses, review security camera footage, retrieve your medical records, and whatever else it takes to prove your case.
Represent You in Court or Arbitration
The vast majority of personal injury lawsuits are resolved with a settlement check. However, if you are unable to come to an amicable agreement with the other party, your case will almost certainly end up in court or arbitration. Given the importance of such a hearing, it is vital that you have an experienced attorney by your side throughout the process.
Our knowledgeable legal team has experience representing clients in courtrooms and arbitration rooms throughout Texas. As such, we understand how to argue your case in a way that will resonate with the judge, jury, or arbitrator.
Seeking compensation after a construction accident doesn't have to be a daunting or challenging affair. The personal injury attorneys at Lorenz & Lorenz, LLP can help the process run as smoothly and efficiently as possible. Reach out to us today to arrange a free consultation and learn more about our legal services.
Causes of Austin Construction Accidents
Construction site accidents can happen in a wide variety of different ways. Some of the most common causes include:
Falls
Construction workers tend to spend a lot of time on scaffolding, roofs, and other elevated places.
As a result, many job site accidents are caused by employees falling from great heights. Construction companies who wish to keep their workers healthy can provide harnesses and other safety equipment to prevent this issue.
Heavy Equipment Accidents
An average job site is likely to be filled with cranes, dump trucks, excavators, and other construction equipment. When used with caution, these machines can make the lives of the workers much less strenuous.
Unfortunately, these tools are not always operated correctly. As a result, workers are run over or struck by these massive pieces of machinery with a frightening degree of regularity.
Electric Shocks
When operating a construction site, proper precautions should always be taken. In many cases, this includes shutting off the power to the room, floor, or building that is being worked on. Failure to take this precaution is likely to result in the death or serious injury of a worker.
Exposure to Hazardous Substances or Materials
Construction sites are often loaded with dangerous materials such as asbestos, lead, and mercury. Excessive exposure to substances such as these can cause site workers to develop serious illnesses and injuries. Companies who want to keep their employees safe should provide gloves, masks, and any other necessary equipment to reduce exposure.
If the negligence of another party has caused you to be injured in a construction accident, you may be entitled to compensation. Contact Lorenz & Lorenz, LLP today to find out if you may have a valid case.
Common Injuries in Texas Construction Accidents
There are, unfortunately, a broad range of injuries that can occur on construction sites. A brief list of some of the most common would include:
Bone fractures
Joint dislocation injuries
Nerve damage
Paralysis
Hearing loss
Vision loss
Burns, and
The experienced construction accident lawyers at Lorenz & Lorenz, LLP have worked on many personal injury and wrongful death suits over the years. If you have been injured or a close relative of yours has died on a job site, we may be able to help you recover compensation. Give us a call today to set up a free consultation with one of our attorneys.
Potential Damages After an Austin Construction Accident
The damages sustained as a result of a construction site accident can vary significantly from one case to the next. Generally speaking, however, most settlement payouts are likely to include compensation for at least a few of the following damages:
Medical bills
Ongoing physical therapy and rehabilitation expenses
Mental anguish
Pain and suffering
Loss of enjoyment of life
Lost wages
Loss of future earning capacity, and more.
If you wish to ensure that you are adequately compensated for your construction injuries, you will need the help of an experienced attorney. You can find plenty of those right here at the law offices of Lorenz & Lorenz, LLP in Austin, TX. Contact us today to learn more about how we can assist you with your fight for financial restitution.
Determining the Responsible Party in an Austin Construction Accident
Before you can begin pursuing compensation after your construction accident, you must first determine who is to blame for the incident. In most instances, you will find that it is one of the following three parties:
The Construction Company
Construction companies are required to make sure that they provide a safe sight for their employees to work on. Unfortunately, they do not always succeed in accomplishing that goal. If your accident happened because your employer failed to provide you with a safe working environment, they might be on the hook for resulting damages.
Another Worker
Physical altercations are not at all uncommon on construction sites. If a dispute with another worker leaves you with an injury, you may be able to file suit against that individual directly. In some cases, you may also be able to seek compensation from the company that employed the worker and placed them on the site.
The Property Owners
On occasion, the owners of the property that you are working on may be held liable for a job site injury. This usually only happens if the owner insists that you carry out a project in a manner that later proves to be unsafe and leads to an injury.
For help determining the responsible party in your construction site accident case, please do not hesitate to reach out to our legal team. We will be happy to review the details of your accident and provide you with the information you require.
Austin Construction Accident Attorneys You Can Count On
The experienced attorneys at Lorenz & Lorenz, LLP are proud to offer our legal services to the construction workers of Austin. If you have been involved in an on-site accident, we will do everything we can to get you the compensation you deserve. To start the process, all you need to do is give us a call and set up a free consultation with a member of our team.