Austin Daycare Injury and Child Accident Attorney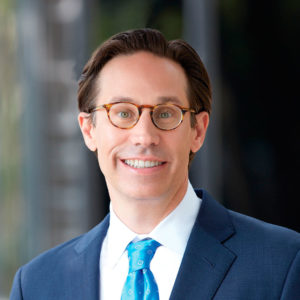 When you drop your child off at daycare, you expect the staff to make sure that they have fun and are taken care of. You expect them to provide your child with food, water, bathroom breaks, and basic first aid when necessary. Unfortunately, this doesn't always happen.
Sometimes, the staff at the daycare center fail to properly watch over your child, causing your son or daughter to become injured or sick. If this happens to you and your family, you might be entitled to compensation.
If you need a law firm to help you and your child fight for the compensation you deserve, look no further than Lorenz & Lorenz, LLP. For more than 17 years, we've helped countless Austin families seek financial compensation for injuries resulting from daycare negligence.
We would be honored to provide you with the same assistance. Give us a call today to set up a consultation at no cost to you.
How Will a Child Accident Lawyer Help Me?
When you hire a Lorenz & Lorenz, LLP daycare injury lawyer, we will do everything in our power to get you the compensation you deserve. Here's what you can expect when you turn to us for help after a devastating accident.
Providing Sound Legal Advice
Throughout your daycare injury case, you are likely to come up against a wide range of difficult decisions. Your choices will have a huge impact on the success or failure of your case, so it is important for you to get them right.
If you have one of our skilled attorneys by your side, the decision-making process becomes much easier. We can use our experience and knowledge of the law to provide you with the legal advice and guidance you need to get through your case and emerge with a sizeable settlement check.
Negotiating with Insurance Companies
When you first file your lawsuit, you will almost certainly be contacted by the daycare's insurance company with an offer to settle the case. Unfortunately, this initial offer is often quite a bit lower than the actual damage caused by their client. To increase it to a more reasonable level, negotiation is necessary.
Here at Lorenz & Lorenz, LLP in Austin, Texas, we have been negotiating with insurance companies for almost two decades. As such, we know exactly what it takes to make them increase the size of their compensation check. With us on your side, you can be confident we are working on your behalf for the best possible settlement offer.
Representing You in Court or Arbitration
If the other party's insurance company is unwilling to settle your case, it may be necessary to take them to court or arbitration. These legal proceedings will decide whether the daycare was indeed responsible for the accident and, if so, how much compensation you should receive. Since the stakes are so high, it is advisable to have an experienced child accident attorney represent you at these proceedings.
Fortunately, when you hire a member of our skilled legal team, we will be available to argue to the judge, jury, or arbiter on your behalf. With years of trial and arbitration experience behind us, we know exactly how to build and argue your case in a way that improves your chances of success.
If you would like to learn about the many benefits of hiring a Lorenz & Lorenz, LLP attorney, please do not hesitate to give us a call. We would be happy to schedule a consultation to discuss your case and our services in greater detail.
How Austin Child Injuries Happen
Daycare facilities are supposed to provide your child with a safe and nurturing environment.
Unfortunately, their failure to do so can result in serious injuries and illnesses. Some of the most common ways for your child to suffer an injury at daycare include:
Playground accidents
Allergic reactions
Drops and falls
Choking
Sexual assault, and
Improper administration of medication.
No matter how your child becomes injured at daycare, the Lorenz & Lorenz, LLP legal team in Austin, TX is always available to help you fight for compensation. Reach out to us today to schedule a free consultation with one of our experienced personal injury attorneys.
Signs of Daycare Abuse or Injury
If you pick your child up from daycare and they have a big cut on their forehead, it is obvious that an accident occurred. Unfortunately, it is not always quite so easy to tell that your child has been injured or abused at their daycare center.
Some telltale signs that your child is having problems at daycare include:
Sudden changes in behavior
Fear of going to daycare
Night terrors, or
Wariness around adults.
If you believe that your child is being abused at daycare, please contact us as soon as possible. We will review your case, help you gather evidence, and fight to get you the compensation you deserve.
Proving Negligence in Austin Child Injury Cases
To succeed in your lawsuit, you will need to prove that the daycare center was negligent toward your child. To accomplish this, you will need to show three things:
That the daycare owed your child a duty of care
That they breached their duty of care through their actions or inaction, and
That the breach in care led directly to your child's injury
Daycare center negligence often manifests itself in one of the following ways.
Improperly Trained Staff
The state of Texas has strict rules on the training that daycare workers must go through before they can be left in charge of your child. These regulations are in place because untrained staff members do not know how to monitor children properly or respond to emergencies. As such, if the facility fails to put its employees through the proper courses and classes, they are behaving negligently.
Dangerous Conditions in the Daycare Facility
Dilapidated playground equipment, exposed electrical wiring, and broken tiles can all be extremely hazardous to young children. As a result, state law stipulates that they must be repaired or replaced in a timely and reasonable manner. If the daycare center fails to provide a safe environment for the children in their care, they are being negligent and a lawsuit against them is likely to be successful.
Criminal Behavior by Daycare Staff
Daycare facilities are responsible for the on-site actions and activities of their staff. Unfortunately, those employees sometimes behave in a criminal manner. For instance, it is not unusual for daycare center workers to be found carrying drugs or concealing an illegal firearm while supervising children.
Of course, if a small child were to accidentally swallow some of those drugs or gain access to a loaded gun, the consequences could be devastating. If your child is injured as a result of negligent, criminal actions such as these, you may be able to sue the facility. You may even be able to file a separate suit against the employee whose criminal behavior caused the injury.
Failure to Properly Supervise Children
When you leave your child in the care of a daycare facility, you expect them to be under constant supervision. After all, it only takes a moment of wayward independence to cause a serious injury. If the center fails to monitor your child's actions properly, they are acting negligently.
When you need help proving that a daycare center was negligent toward your child, there is only one law firm you need to turn to – Lorenz & Lorenz, LLP. We have been serving the people of Austin, TX for almost two decades. We would love to add you to our long list of satisfied customers. Call us today to schedule your free consultation.
Potential Damages in Austin Daycare Center Injury Cases
If your child has been injured in daycare and you are considering filing a lawsuit, you may be wondering what damages will be covered in your eventual compensation check. Generally speaking, you should expect the settlement to include payment for:
Medical costs
Ongoing care
Pain and suffering, and
Loss of enjoyment of life.
Of course, this information should not be taken as advice for any individual case. The damages that you are eligible for may differ significantly from the next person. To learn more about your potential compensation package, please schedule a free consultation with one of our experienced lawyers in Austin, Texas.
Statute of Limitations in Texas Child Injury Cases
The state of Texas stipulates that the statute of limitations on all personal injury claims is two years. However, when the injury happens to a child, the statute of limitations clock does not start until the day they turn 18. This means an injured child can potentially wait until up to two years after their 18th birthday to sue.
Any claims belonging to the parents (such as medical expenses paid by the parents for the injured child) must be raised within two years of the accident.
For more information on the statute of limitations for your specific case, please contact our legal team. We will be happy to review the details of your child's injury and let you know if you may file suit against their negligent daycare center.
Your Austin Child Injury Legal Experts
If your child has been injured or become sick as a result of daycare negligence, the Lorenz & Lorenz, LLP legal team would love to help you recover the compensation you deserve. Having tried countless personal injury cases over the years, we know exactly how to improve our clients' chances of success. Give us a call or contact us online to schedule your free consultation today.