Austin Eye Injury Attorney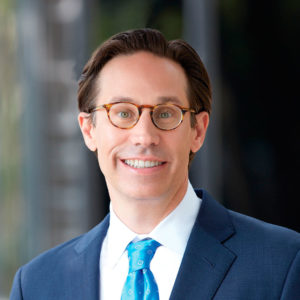 An eye injury can be extremely painful. It may even lead to temporary or permanent vision loss. In short, a serious eye injury has the potential to change your life forever. If your eye injuries were caused by the negligent behavior of another party, the experienced lawyers here at Lorenz & Lorenz, LLP can help you fight for the compensation you deserve.
Give our Austin law office a call today to schedule your free consultation. We're always available to take your call when you need us most.
How Our Austin Personal Injury Attorneys Can Help
Hiring a personal injury lawyer in Austin at Lorenz & Lorenz, LLP lawyer is an excellent first step toward achieving a positive outcome to your personal injury case. We will fight to help you get the money you deserve by:
Providing You with Sound Legal Advice
Personal injury lawsuits can be complex and confusing. It's easy to become overwhelmed by the sheer number of tough decisions that you will need to make.
Fortunately, our team of knowledgeable attorneys is always available to provide you with the legal advice you need, whenever you need it. With us by your side, the lawsuit process becomes much more straightforward and those tricky questions become much easier to answer.
Compiling Evidence on Your Behalf
As with any other legal case, the difference between a successful eye injury lawsuit and a failed one is evidence. Of course, in the immediate aftermath of your injury, you will almost certainly be unable to seek out the evidence that will prove your case – since you will be busy resting and recuperating.
When you hire a Lorenz & Lorenz, LLP personal injury attorney, however, we can handle the entire evidence-gathering process on your behalf. From compiling medical records to interviewing witnesses and everything in between, you can count on us.
Negotiating with the Insurance Companies
Shortly after you receive your eye injury and make a claim, you will likely receive a settlement offer from the responsible party's insurance company. Unfortunately, their aim is not to adequately compensate you for your injuries. They are simply trying to close the case as quickly and cheaply as possible. You can be confident that the offer will be well below the fair value.
Luckily, our law firm has years of experience dealing with difficult insurance companies. We know how to press the right buttons to make them increase their settlement offers in a hurry. That $5,000 compensation check can quickly transform into a $30,000 check once our lawyers get involved.
Representing You in Court
If the other party's insurance company is unwilling to settle your case, it may need to go to court. You can, of course, opt to represent yourself in court, but doing so is likely to result in your lawsuit failing pretty quickly.
A better plan is to have our skilled lawyers argue on your behalf in front of the judge or jury. Having spent years in the courtroom, we know exactly how to make a compelling case that can improve your chances of receiving a sizeable settlement check by the end.
If you are an Austin resident who would like to experience the many benefits of working with a Lorenz & Lorenz, LLP personal injury attorney, please do not hesitate to reach out to us. We would be happy to discuss the details of your case at a free consultation.
Common Causes of Eye Injuries in Austin
There are a wide variety of ways that you could potentially injure your eyes. After all, they are a relatively delicate part of your body. Some of the most common causes of eye injuries in Austin include:
Car Accidents
Your eyes can take quite a bit of damage if you are involved in a car, truck, or motorcycle accident. In some cases, they may be impacted by flying debris and blunt force trauma. In others, they may come into contact with spilled or leaking liquids, causing severe burns.
If your eyes are injured in any way during an auto accident, you should speak to a doctor as quickly as possible.
Slip and Falls
Slipping and falling in a store or on a sidewalk is a very common cause of eye injuries in the Austin area. If you fall on to a corner or a sharp object, your eye may be lacerated or punctured. Please reach out to our attorneys if you have received an eye injury as a result of a slip and fall.
Workplace Accidents
The most common ways to injure your eyes in the workplace include being struck by falling objects and getting chemicals in your eyes. It is even possible to strain your eyes by looking at bright screens for too long. If you suffer any of these injuries, you should seek treatment from your doctor as soon as you can.
If you have been injured in any of the ways listed above, the Lorenz & Lorenz, LLP team may be able to help you seek compensation. Just give our Austin law office a call today to take the first steps toward building a solid attorney-client relationship.
Determining Liability in an Eye Injury Lawsuit
Before you can launch an eye injury lawsuit, you must first determine exactly who is to blame for the accident. Of course, the liable party will depend on exactly how you were injured:
Potentially Liable Parties in Car Accident Eye Injuries
In most car accident lawsuits, the person who was determined to be at-fault in the police report is liable for any injuries that may have been caused by their actions. However, it may also be possible to sue the other party's employer (if they are a commercial driver), the vehicle manufacturer, or the government agency who was in charge of maintaining the road.
Potentially Liable Parties in Slip and Fall Eye Injuries
In slip and fall accidents, liability usually falls to the party who owns the property where the injury occurred. If you received your eye injury as a result of a slip and fall in a store, you can most likely sue the store owner. If your accident occurred on government property, you can file suit against the government.
Potentially Liable Parties in Workplace Accident Eye Injuries
In the vast majority of instances, your employer will be the liable party if you receive an eye injury at work. In such a case, the compensation to cover your medical bills and other expenses will generally be paid out through their workers' compensation insurance plan. If your workplace injury was caused by an outside contractor or some defective equipment, you may be able to file suit against those parties.
At Lorenz & Lorenz, LLP, we take can help you determine exactly who was to blame for your eye injury. Once the responsible party has been identified, we can then work with you to file suit against them and recover the compensation that you deserve.
How Eye Injuries Are Treated
Regardless of how your eye injury was caused or who was to blame for it, you will still need to get it treated by a medical professional. Common treatments for eye injuries include:
Rehabilitation
For eye strains and other relatively minor injuries, rehabilitation can prove to be an effective treatment method. Depending on the exact nature of your injuries, your rehab may include:
Applying medicated creams or ointments
Performing eye exercises
Wearing a temporary eye patch
Once your rehabilitation has concluded, you will have recovered as much of your vision as possible.
Surgery
If your eye has been punctured or your retina has become detached, surgery is almost certainly going to be your best treatment option. In some cases, the surgery can be performed with just a local anesthetic. However, in most cases, you will need to be completely sedated. A successful surgical procedure has the potential to reverse any loss of vision that you suffered as a result of your eye injury.
Therapy
If your eye injury has left you completely blind, there may be nothing your doctor can do to restore your vision. However, this does not mean that you should not seek medical assistance. Your physician can refer you to a therapist who will help you adjust to your loss of vision.
Though learning to live without the gift of sight is not easy, your transition is likely to run much more smoothly if you seek therapy to help you with the process – rather than trying to do it all on your own.
Austin's Personal Injury Experts
If you have received an eye injury because of someone else's negligence and would like to claim the compensation you deserve, the attorneys here at Lorenz & Lorenz, LLP would love to help. With years of experience walking our friends and neighbors in Austin through the tedious personal injury lawsuit process, we are ideally placed to assist you, too.
Give us a call or shoot us a message online to set up an initial consultation with one of our knowledgeable lawyers today.