Austin Knee Injury Lawyer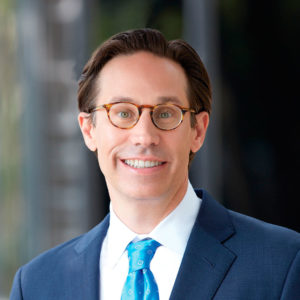 If you have suffered a knee injury due to another's negligence in Austin, Texas, you need a strong and competent personal injury law firm by your side to fight for you.
Our Austin knee injury lawyers at Lorenz & Lorenz, LLP, are well-known for getting our clients the compensation to which they are entitled.
Give our law office a call to set up a free consultation to discuss your case and learn more about how we can help you recover financial damages for your accident.
Our legal team will sit down with you and review your case, offer our initial thoughts, and answer any questions you may have.
How Can Lorenz & Lorenz, LLP Help if You Have Suffered a Knee Injury in Austin, Texas?
At Lorenz & Lorenz, we have a laser focus on personal injury law. We have tons of experience litigating personal injury cases because those are the only cases we handle. Our knowledge in this field of law is unsurpassed and you can count on us to provide top-notch legal representation.
With the decades of experience we put to work on behalf of all of our clients, we have earned our reputation as one of the foremost personal injury law firms in Austin and throughout Texas. When you hire us, you are hiring the best.
Here are just a few of the many services our Austin personal injury lawyers will handle for you:
Investigate the circumstances of your accident and how exactly you were injured, as well as who was largely responsible for causing you injury.
Review all documents and other evidence pertaining to your injury, including medical records, video camera footage, eyewitness accounts, and anything else that will give us a sense of what happened.
Hire expert witnesses to validate your claim with their opinion on the accident, your injury, and what specifically caused it.
Deal with all parties involved in the case, including insurance companies, law enforcement, and medical professionals.
Negotiate to get you a financial offer from the insurance company that will cover your losses.
If we cannot work out an equitable deal with the insurance company, we will not settle for it and will put your case in front of a jury if needed.
We believe you have every right to want compensation for suffering that need not have happened. When we represent you, we take on your pain as if it were our own and fight with that in mind. Our clients are family, and you deserve the same level of legal representation we would give our own family members if they were injured.
Contact us today to speak with our highly-respected, competent personal injury lawyers. The first consultation is free, so there is no reason to hesitate. We are happy to meet with you in our Austin law office or at your home or hospital if that would be easier for you.
Causes of Knee Injuries in Austin, Texas
Knees are highly sensitive, and injuries to the knee can be incredibly painful. Depending on the type of knee injury, victims have often described a "popping" sound upon injury followed by excruciating and debilitating pain. Unfortunately, knee injuries are often all too easy to sustain.
Common causes of knee injuries potentially caused by the negligent actions of another include:
There are a number of factors that can greatly increase the risk of injury to the knee, such as improper training unsupervised by a healthcare professional, involvement in sports that involve close contact and high impact, any activity that involves sudden directional changes, and even bone disease.
It is particularly difficult to deal with a knee injury when it is caused by someone else's negligence. Injuries that could have been prevented are especially traumatizing. Our Austin personal injury attorneys understand this, and we know the frustration and even anger you may be feeling. Call us to find out how we can help you fight for compensation today.
Common Knee Injuries
As a complex and large joint, the knee is made up of cartilage, ligaments, tendons, and bones. It is a highly sensitive area of the body and is a big target for injury.
Below are the most common knee injuries:
Fracture: A fracture is a complete or partial break in a bone. One of the most common fractures is the patellar fracture, which is often caused by vehicular accidents or falls from significant heights.
Dislocation: A dislocation means bones are out of place. Like fractures, dislocations are caused by falls and vehicle accidents.
Anterior Cruciate Ligament (ACL)Tear: The ACL can tear when the body changes direction suddenly. This can happen with a lot of sports, but can also happen in an accident if you are trying to quickly get out of the way of being hit as might be the case in pedestrian accidents or when dodging falling objects.
Posterior Cruciate Ligament (PCL) Tear: The PCL can tear when there is a blow to the front of the knee. This is a common injury in car accidents.
Statute of Limitations for Filing a Knee Injury Claim in Austin, Texas
In order to ensure preservation of evidence and witness testimonies, the law limits the amount of time that can pass before you file a claim. This is called the statute of limitations. The state of Texas limits the time for personal injury claims to two years from the date of your accident.
It is always critical to get legal proceedings started as soon as possible after an injury. It takes time to review evidence and pull together a strong case that will put insurance companies on notice that a paltry settlement offer will not be acceptable. Having a strong case means you are unafraid to take your fight to a jury and make your case in court.
Call our Austin knee injury lawyers at Lorenz & Lorenz to get the wheels in motion on your lawsuit. Do not let the bills pile up and do not waste time when you can take steps now to get the financial award you need to help you make a full recovery.
Contact our law firm 24/7 to meet with us for free and speak to our knee injury attorneys.
What Compensation Can You Get For a Knee Injury Claim?
No two cases are alike, so the compensation you can receive depends on the specifics of your case, but you can rest assured we will fight for both the economic and non-economic costs of your injury. Economic damages refer to the costs associated with your injury, such as:
Hospital and medical bills
Ongoing medical treatment
Rehabilitation
Physical therapy
Non-economic damages refer to the costs that are tougher to quantify, such as:
Scarring or disfigurement
Disability
Emotional anguish
Shame or embarrassment
Loss of consortium
We will consider your case from all angles to identify any and all possible financial awards to which you may be entitled. We know personal injury law in and out, so we know all the potential avenues for recovery. You will be able to rest easy, knowing we are on the job and taking care of your case with the same VIP treatment we offer all our clients.
One caveat to financial recovery is that Texas is a comparative negligence state. This means that the law compares the different sources of negligence that caused the accident. If you contributed to the negligence that resulted in your injury, you will be unable to recover any financial compensation if you were more than 50% to blame for the accident.
We will help you identify the levels of negligence, and we will not let insurance companies try to blame you in order to get out of paying the claim. We know all their usual tricks and how to defend against them.
Call an Austin Knee Injury Lawyer Today
Do not trust your knee injury to just any firm. You need an established law firm that has the skill and resources to give your case the treatment it deserves. You can count on Lorenz & Lorenz, LLP in Austin, Texas, to be relentless in pursuing a win on your behalf.
Contact our personal injury law firm to speak with an Austin knee injury lawyer. Our legal team is ready to speak with you and begin working on a legal strategy that will help you get the money you deserve so you can get on with your life. Call us at our Austin, Texas law office today.