Austin Taxi Accident Lawyer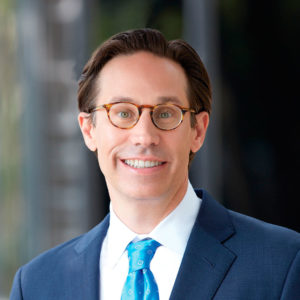 Were you recently involved in a taxi accident in Austin, Texas?
You may have the right to demand money from the taxi driver, cab company, or other negligent parties. Lorenz & Lorenz will help you fight to get all of the compensation you deserve.
Contact our Austin taxi accident lawyers to schedule a free consultation and learn more today.
How Will Lorenz & Lorenz Help Me If I've Been Injured in a Taxi Accident in Austin?
Even though Uber and Lyft have become mainstays in Austin, some people simply prefer to take a taxi cab. Sometimes calling or hailing a cab can simply be easier or more convenient. Cab drivers, however, aren't known for being the safest drivers on the road. In fact, they're often considered to be some of the biggest risk-takers. Sometimes those risks have serious consequences for the driver, their passengers, and others around them.
When you get hurt because of a negligent taxi driver in Austin, it's important to stand up and assert your rights. The costs of an accident can add up quickly and put you in a very tight financial spot. You shouldn't have to bear the burden of those costs on your own. The driver – and other liable parties – have to be held accountable.
Don't expect cab drivers, insurance companies, or at-fault parties to make the process of recovering compensation easy for you. You'll have to be aggressive and back your demands with solid proof and strong legal arguments. Hiring a personal injury attorney in Austin can make things a whole lot easier for you.
At Lorenz & Lorenz, we've been advocating on behalf of injury victims in Texas since 2001. We understand how much is at stake and will do everything we can to get you every last dollar you deserve. As we fight for you, our car accident lawyers in Austin will:
Investigate the taxi cab accident, gather evidence, and build a strong injury case on your behalf
Determine what caused the crash and identify who is to blame
Seek monetary damages from all responsible parties
Handle all communication and negotiations with insurance companies, and
Work with experts throughout the process to ensure that we work with the best information and really understand what your case is worth.
We'll do everything in our power to negotiate a meaningful settlement on your behalf. We will not, however, let insurance companies bully you into accepting less money than you deserve. If negotiations stall, our Texas trial lawyers will be more than ready to take your case to court.
To learn more and get started on your taxi accident case, all you have to do is give our law firm a call to schedule your free consultation. It's that easy.
What Causes Taxi Accidents in Austin, TX?
Taxi cabs are bright vehicles – often yellow, blue, white, or even lime green. In theory, they should be easy to spot and involved in relatively few car accidents. However, taxi accidents happen more frequently across the city of Austin than you might think. Here are a few of the reasons why that's the case.
Congestion: When taxi cabs are waiting for passengers, the drivers often tend to congregate in areas where taxi service is in high demand. That includes places like Austin-Bergstrom International Airport, arenas and ballparks, and popular dining destinations. Having so many cabs parked in one spot can cause a lot of congestion, especially if those cabs are blocking the road. Congestion is a huge contributing factor to many car and taxi accidents in Austin.
Speeding: Taxi cab drivers are known for being in a rush and racing down city streets. However, as drivers speed, the ability to react to changes in traffic patterns declines. Speeding taxi drivers are more likely to crash into cars in front of them, hit other vehicles that are changing lanes of traffic, and strike pedestrians as they're crossing the street.
Distracted Driving: Much like Uber and Lyft drivers, taxi cab drivers are often distracted. Distractions can include texting and driving, searching for a fare, or simply engaging in conversation with a passenger. A distracted driver is much more likely to crash than a non-distracted driver.
Impaired Driving: Taxi drivers in Austin are considered to be common carriers, which means that they have to exercise extra care while transporting passengers. So, you'd think that cab drivers would go out of their way to avoid using drugs and alcohol before getting behind the wheel. However, that's not always the case. Sometimes drivers self-medicate with alcohol or use drugs to stay awake while working long hours.
Fatigued Driving: Taxi operators log a lot of hours behind the wheel. Driving can be a very tiresome job. However, all drivers call it quits when they start to get fatigued. Unfortunately, studies show that fatigued driving can be just as dangerous as drunk driving. Reaction times decrease and drivers are more likely to fall asleep at the wheel.
Defective or Damaged Property: Sometimes taxi cabs suffer from a defect or aren't maintained properly. Either of these things can contribute to or cause a motor vehicle accident. When a problem with the cab itself causes a crash, the manufacturer and/or party responsible for maintaining the vehicle (e.g., driver, cab company) could be on the hook for damages.
Dangerous Roads: Road defects and hazardous conditions can contribute to taxi cab accidents in Austin. If a taxi driver hits a pothole or is faced with a large metal sign in the middle of the road, they might not be able to avoid a collision. When that happens, and the city or state knew or should have known about the danger, the government might be liable for injuries.
Almost anything can cause a cab accident in Austin. If you've been injured, the experienced legal team at Lorenz & Lorenz is here to help. Simply give our Austin car accident attorneys a call and arrange your free consultation to learn more.
We Handle All Austin Taxi Accident Injury Matters
Any injury can fundamentally change your life. Regardless of whether those changes are for the short-term or long-term, the consequences can be overwhelming. Obtaining a financial settlement or award can make a huge difference as you get back on your feet. Lorenz & Lorenz will help you fight to secure compensation for all of your taxi cab accident injuries, including:
Broken bones
Concussion
Neck injury
Spinal cord damage
Paralysis, and more.
Did someone you love recently die in an accident where a negligent taxi driver was to blame? If so, our compassionate legal team will help you fight to hold them accountable. By filing a wrongful death lawsuit, we can demand money the compensate for your loved one's tragic and untimely death. You'll have a limited amount of time to act, so call now.
Who is Liable For My Taxi Accident Injuries in Austin?
Sometimes a negligent taxi driver is 100 percent to blame for a crash. Other times, the cab driver might share some of the blame or none of the responsibility, at all. Fortunately, in Texas, you can seek and recover compensation from anyone who caused your accident. This might include:
The cab driver
A cab company
Vehicle manufacturers
Employers
Transit companies
Bus drivers
Government agencies, or
Mechanics.
Keep in mind that, under Texas state law, you can recover compensation if you contribute to an accident, but only if your proportionate responsibility is no greater than 50 percent. In other words, you're entitled to damages as long as you're not the one who is primarily responsible for the traffic accident.
The best way to know who's liable and protect yourself from allegations of fault is by enlisting the help of a qualified injury lawyer. Lorenz & Lorenz has been fighting on behalf of taxi accident victims in Austin for nearly two decades. Give our team a call to schedule a time to chat about your case today.
Statute of Limitations for Taxi Accident Lawsuits in Austin
Following a car wreck in Austin, including one that involves a taxi cab, you'll have a limited window of time in which to file a lawsuit. Generally speaking, you'll have up to two years to assert your rights to recover compensation from at-fault parties. Wait too long, and you will lose the right to recover anything, at all.
Hire Our Experienced Austin Taxi Accident Lawyers
Were you recently injured in a taxi cab accident in Austin, Texas? Are you struggling with debilitating injuries and chronic pain? Does the trauma of the car wreck haunt you? If someone else caused you to get hurt, Lorenz & Lorenz will fight to hold them legally and financially accountable for your medical bills, lost wages, and suffering. Give our law firm in Austin a call to arrange a free initial case evaluation to learn more today.