Austin UPS Truck Accident Attorney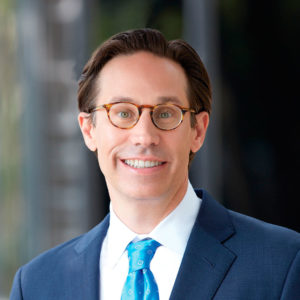 If you've been in an accident that involves a commercial UPS truck in Austin, TX, it's important that you understand your legal rights and options.
Do not hesitate to contact Lorenz & Lorenz, LLP to discuss your case with our experienced Austin UPS truck accident lawyers. You may be entitled to a substantial monetary award, and we can help you get it.
Call our Austin law office to arrange a free initial case assessment with our team and learn more today.
How Will a Personal Injury Lawyer Help Me After a UPS Truck Accident?
Accidents involving commercial vehicles can be complicated. You may have a legitimate claim against several parties – including UPS, the UPS truck driver, mechanics, manufacturers, and even other motorists.
None of them – or their insurance providers – will make it easy for you to get the compensation you rightly deserve. They'll try to do anything to limit or deny a payout.
When you hire a personal injury lawyer to handle your UPS truck accident case, you can ensure that you give yourself the best opportunity to recover a financial award. When you're represented by a top-rated Austin attorney, you level the playing field and take away any advantage insurance companies or at-fault parties might have had.
At Lorenz & Lorenz, LLP, our accomplished UPS truck accident lawyers have been standing up for and fighting on behalf of injury victims like you for decades. We've handled countless commercial vehicle accident cases, including FedEx trucking accidents, and recovered substantial sums for our injured clients. If you've been injured because of a negligent UPS courier, we'll work tirelessly to help you, too.
As we navigate your personal injury case, we will:
Investigate the circumstances surrounding your UPS accident
Cooperate with local, state, and federal investigators, when appropriate, to ensure that we gather all relevant evidence
Determine if the UPS driver was in violation of state or federal trucking regulations at the time of the accident
Identify other parties who might have contributed to your accident and injuries
Consult with experts at all stages of your case to ensure that we work with the best possible information and data, and
Mitigate the effectiveness of claims that you share responsibility or fault for your injuries.
We'll stand up to UPS and its insurance company on your behalf. We'll handle negotiations and work hard to negotiate a fair settlement offer. If they don't play ball, our highly-skilled Austin trial lawyers won't hesitate to argue your case before a jury. Simply put, we'll do whatever we can to help you secure a meaningful financial award after your UPS accident.
How Common Are UPS Commercial Vehicle Accidents?
UPS is one of the leading private parcel delivery services in the United States. The company has more than 100,000 vehicles in its fleet – including big rigs, tractor-trailers, and box trucks – that are operated seven days a week across the nation.
For years, UPS trucks were involved in hundreds, and sometimes thousands, of traffic accidents a year. Just a few short years ago, UPS vehicles were involved in an average of two to three collisions every single day.
Accidents involving UPS accidents have declined recently. According to the FMCSA (Federal Motor Carrier Safety Administration), UPS vehicles were involved in 522 reportable accidents in the months between July 2017 and July 2019. Of those, 23 were fatal, 169 caused injuries, and another 330 caused extensive property damage.
While UPS accidents might not happen as frequently as they used to, they can still cause catastrophic injuries and, in some cases, death. These truck crashes are most likely to occur in areas where UPS drivers log the most miles on a daily basis, like the roads and highways running to and through Austin.
What Causes UPS Truck Accidents?
Accidents involving commercial UPS vehicles can happen for a lot of different reasons.
Many times, they are a result of UPS driver negligence, including:
Speeding or operating a UPS at a speed unsafe for the current conditions in order to meet delivery deadlines
Distracted driving, such as paying attention to a phone or GPS device
Driving while under the influence of drugs or alcohol
Driver fatigue
Driver inexperience, and
Improperly loaded delivery vehicles.
Other notable causes of UPS trucking accidents include inclement weather, hazardous road conditions, and defective vehicles or equipment.
Who's Responsible For My Injuries After a UPS Commercial Vehicle Accident in Austin?
In Texas, you may have a legitimate claim for damages against multiple parties. That's because, under the state's comparative negligence laws, anyone who contributes to an accident can be on the hook for resulting harm or damage. So, you could potentially have a claim against:
The UPS Driver: A UPS driver might be liable for injuries caused by their negligence, which can include reckless actions behind the wheel, as well as violations of state or federal trucking regulations.
UPS: UPS has a responsibility to hire, train, and monitor qualified and capable drivers. Additionally, the company must ensure that its fleet of vehicles is maintained and fit for use. The company can be liable if it ignores or breaches these responsibilities.
Mechanics: UPS vehicles must be inspected for problems and fixed promptly. Mechanics tasked with repairing delivery vehicles must exercise reasonable care and judgment. If a mechanical problem contributes to an accident, the person or business who fixed the vehicle could be liable.
Manufacturers: Sometimes vehicle defects contribute to accidents. In these situations, the companies that designed, manufactured, and/or sold the delivery vehicle can be strictly liable for injuries and damages.
Other Motorists: UPS drivers aren't on the road by themselves. They share the road with drivers of smaller cars, motorcyclists, other large trucks, and public transportation vehicles. When operators of these other vehicles are negligent, they might also be responsible for your injuries.
This is why it's critical to make sure that you work with a law firm that will investigate your UPS accident thoroughly. At Lorenz & Lorenz, LLP, our injury lawyers will work diligently to determine what caused your accident and, in turn, who is likely to blame. Seeking compensation from all liable parties can help to ensure that you secure a significant monetary award.
Commercial Vehicle Accidents Can Cause Catastrophic Injuries
UPS trucks tend to be larger than most vehicles on the road. When these commercial vehicles are involved in an accident, they can do quite a bit of damage.
It's usually the occupants of the smaller vehicles – as well as bicyclists and pedestrians – who suffer the devastating consequences.
At Lorenz & Lorenz, LLP, we represent UPS truck accident victims who, because of a collision, sustained severe injuries that include:
Call our Austin law firm to set up a free consultation. Our team will gladly sit down with you at your convenience and review your case. If you have any questions, we'll do our best to answer them and help you understand your legal options.
Statute of Limitations for UPS Truck Accident Lawsuits in Texas
After a car accident involving a UPS vehicle in Austin, Texas, you will have a limited amount of time to demand compensation. That's because the state imposes a statute of limitations on all personal injury lawsuits. Typically, you will have up to two years to file a legal claim. You will lose the right to recover the money you need and deserve if you wait too long to assert your rights.
Damages Available to UPS Truck Accident Victims in Austin
The costs of a UPS commercial vehicle accident can be excessive. The costs of medical bills and lost wages could easily exceed tens or hundreds of thousands of dollars over the course of your life.
This, of course, doesn't factor in the intangible emotional distress and suffering you experience as a result of your accident and injuries. Lorenz & Lorenz, LLP is here to help you demand compensation for everything you've lost and will endure.
Our accomplished Austin UPS commercial vehicle accident lawyers can seek damages on your behalf for:
Medical expenses, including hospitalization, surgery, rehabilitation, and follow-up care
Nursing care
Lost income and wages
Reduced earning capacity
Disability
Pain and suffering
Emotional trauma
Property damage, and more.
We'll fight to make UPS or its insurance company extend a fair settlement offer to you. How? By working hard to make sure that we know what your case is worth. We'll bring in experts who can help us understand the extent of your injuries and help us project how they might affect you in the future.
Call Our Austin UPS Truck Accident Attorneys Today
Have you suffered serious injuries in an accident involving a UPS delivery truck in Austin? Lorenz & Lorenz, LLP will help you fight to get the money you deserve. Give our Atlanta personal injury lawyers a call today for a free consultation.