Austin Whiplash Injury Lawyer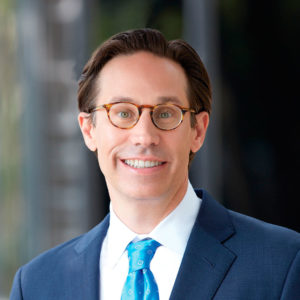 Whiplash is one of the most common injuries that's reported after an Austin car accident. However, you may not even realize that you've suffered whiplash until weeks – if not months – after a collision. This can make it tough to get the money you deserve.
The personal injury attorneys at Lorenz & Lorenz can help. We'll force the negligent driver and their insurance company to take responsibility for your injury. We won't let them off the hook without giving you the money you deserve.
Contact our Austin personal injury lawyers today to schedule a free, no-obligation case assessment. We've been helping motor vehicle accident victims across Travis County for more than 18 years. Our aggressive approach has allowed us to obtain substantial money damages in settlements and awards. Call our office to find out how we can help you after your accident, too.
What is Whiplash?
Whiplash refers to the sharp back-and-forth motion your head makes when you're involved in an accident. You can get whiplash when your head moves front-to-back or side-to-side rapidly.
The sudden jerking movement causes the muscles, ligaments, and tendons in your neck to overstretch. Those tissues get stretched even more when the head snaps back in the opposite direction.
Can You Only Get Whiplash If You're Rear-Ended?
It's a common belief that you can only suffer a whiplash injury when you're in a rear-end collision. This isn't true. Impact from any direction can cause a forcible dislocation of your neck and head. Auto accidents aren't the only accidents that can result in whiplash.
You may also suffer from whiplash if you're involved in a(n):
Recreational activity
Assault
Contact sports, or
Horse riding accident.
Do not hesitate to contact an attorney if you've experienced any symptoms of whiplash after an Austin accident.
What Are the Symptoms of Whiplash?
You may have suffered whiplash in an Austin accident if you're experiencing any of the following signs or symptoms:
Pain in the neck, upper arms, back, or shoulders
Neck stiffness and limited mobility
Headaches
Vision problems
Dizziness
Difficulty swallowing
Numbness or tingling in the hands or fingers
A whiplash injury can affect your spinal cord. It's critical to seek medical care immediately after you're involved in an accident. A thorough exam can help to identify whiplash before you begin to notice any symptoms. This can allow you to start treatment early and minimize the risk of complications and permanent damage.
What Compensation Can I Get For a Whiplash Injury?
It's estimated that 3 million people suffer whiplash injuries every year. Between 15 and 40 percent of those people will have chronic pain for the rest of their lives. As a result, a seemingly minor whiplash injury can have substantial impacts on many aspects of your life. You deserve money for any physical, emotional, and financial hardships you experience because of your Austin whiplash injury.
Our injury lawyers will force the negligent driver (and/or their insurance company) to take responsibility for the accident and your whiplash injury. We'll demand financial compensation for all of your accident-related damages, including:
Medical bills
Chronic pain
Lost wages and income
Disability
Loss of enjoyment of life
Emotional trauma, and more.
Call our legal team to find out more. Your first consultation is free, so contact us to get started on your personal injury case today.
What If I'm Partly Responsible For the Accident That Caused My Whiplash?
Don't panic if you are partly to blame for your whiplash injury. Texas is a comparative negligence state. This will affect your case in two major ways.
First, comparative fault means that you can't be barred from recovering compensation as long as you're not entirely to blame. You can get some money as long as someone else also contributed to your accident and injury. However, it's important to understand that your financial award will be reduced if you share fault. If, for example, you're 20 percent to blame for an accident, your award will be reduced by 20 percent.
Second, comparative fault means that you might be on the hook for some of the damages others in the accident sustained. Again, your liability is directly linked to your role in the accident. You'll be responsible for 20 percent of someone else's damages when you're 20 percent to blame.
The less fault you share, the more money you can get. This is why it's essential to hire an attorney you can trust to handle your whiplash injury case. At Lorenz & Lorenz, our Austin personal injury lawyers will protect you from any claims that you are responsible for your own injuries. If you are partly to blame, we'll fight to minimize how your role in the accident affects the amount of money you can get.
When Do I Have to File a Whiplash Injury Lawsuit?
The statute of limitations for bodily injury claims in Texas is two years. So, you'll have two years from the date you realized you were injured to file a whiplash lawsuit. Don't hesitate to get started on your case. You'll lose the legal right to obtain the money you deserve if you wait too long to file your claim.
You're entitled to compensation. Don't lose out on the money you need. Contact Lorenz & Lorenz as soon as you can after your Austin accident. We'll get started on your personal injury lawsuit right away.
Call our Austin Whiplash Injury Lawyers For Help
Whiplash can be incredibly painful. It can keep you from enjoying your life. It may even prevent you from going back to work after your accident. If you can't work, your income will certainly take a hit. It's easy to become overwhelmed as you struggle to make ends meet.
Someone else was negligent and caused your whiplash injury. They should be held fully accountable for the consequences you've been forced to suffer. The attorneys at Lorenz & Lorenz can help to get you the money you need. Our aggressive approach will help you to get money in your hands fast.
Contact our Austin law firm to schedule your free consultation. When you call, we'll review your case and explain your legal options. We'll stand by your side and help you fight for the money you deserve.