Can I Bring a Personal Injury Claim on Behalf of a Child?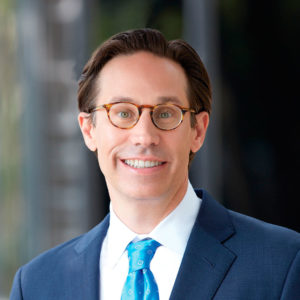 It is, unfortunately, not at all unusual for minors to suffer severe injuries in bike crashes, dog attacks, and other accidents. If this nightmare scenario recently happened to your family, you are almost certainly wondering:
"Can I Bring a Personal Injury Claim on Behalf of a Child?"
The answer to this question is somewhat complicated. However, the legal team at Lorenz & Lorenz, LLP, have endeavored to answer it as thoroughly as possible on this resource page. Should you need any extra clarification once you finish reading through it, please give us a call at any time.
Do I Have the Right to Pursue Compensation on Behalf of a Child?
Minors do not have the legal authority to file personal injury claims in the state of Texas. However, this fact does not mean that your child does not have the ability to recover compensation when they suffer injuries in falls or car accidents.
Texas law stipulates that children can have a "next friend" step in and file suit on their behalf. In most cases, a minor's representative is their parent or legal guardian. However, in some situations, it can also be a:
Grandparent
Sibling
Aunt
Uncle
Cousin, or
Family friend
The existence of Texas's "next friend" rule means that if you have a close familial or personal relationship with an injured child, and you are over the age of 18, you can most likely file a compensation claim on their behalf.
To find out for sure if your personal injury case is valid, you can always set up a free consultation with an experienced attorney, like those at Lorenz & Lorenz, LLP. A skilled litigator will be happy to examine the details of your claim and provide you with the information you seek.
How Does the Process of Seeking Damages for an Injured Child Work?
The process of pursuing compensation on behalf of an injured child works in much the same way as an adult personal injury suit. It generally follows these steps:
Initial filing
Process response
Discovery
Throughout these stages, the child's "next friend," in conjunction with the personal injury lawyers, make decisions on how to proceed with the case. They must keep the injured minor's best interests at heart at all times.
How Much Time Do I Have to Sue on Behalf of an Injured Child?
If your child is injured and you want to file a personal injury claim on their behalf, you must do so before the statute of limitations expires. According to Texas Civil Practice and Remedies Code § 16.003, statutory windows in cases of this nature almost always close two years after the accident.
There are two notable exceptions to this general rule, however:
Accidents in Which the Liable Party Flees the State of Texas
It is, unfortunately, not at all uncommon for liable parties to flee the state of Texas after they injure children in truck and bicycle accidents. In doing so, they make it impossible for the parents and guardians of those kids to take legal action against them.
Fortunately, when nightmare scenarios of this nature occur, Texas courts can pause (or toll) the statute of limitations. The timer cannot restart until the at-fault party returns to the state.
Accidents in Which the Minor Victim Receives a Delayed Diagnosis
When young kids get into accidents in the state of Texas, their injuries are generally fairly obvious. However, this is not always the case. Sometimes, children and their parents do not discover the damage until weeks or even months after the accident.
When these types of delayed diagnoses occur, the kid's statutory window does not open on the day of the accident. Instead, the clock starts to tick on the day they receive a diagnosis from their doctor.
How Much Compensation Can I Recover If I File Suit on Behalf of a Child?
The amount of compensation you can recover when you file a lawsuit on behalf of your child depends on a wide range of factors, including:
The cost of your child's initial medical treatment
The expenses associated with your child's rehabilitation
The fees attached to your child's future healthcare needs
The time you missed from work because of your child's injury
The impact your child's injury will have on their schooling
The impact your child's injury will have on their ability to work
The mental anguish your child endured because of their injury
The effect your child's injury will have on their overall quality of life
In the state of Texas, children who sustain injuries that leave them with long-term health issues and permanent disabilities almost always receive the most substantial compensatory awards.
Depending on the nature of your child's injury and the impact it had, you might be able to claim damages for:
Medical bills
Rehabilitation costs
Ongoing care expenses
Lost wages
Loss of future earnings
Mental anguish
Loss of consortium
If the other party acts with malice, you may also be able to claim punitive (or exemplary) damages – which can run as high as $750,000 in Texas.
How Do Texas Court Distribute Damages in Cases Involving Injured Kids?
If a court in the state of Texas grants you compensation on behalf of your child, they are likely to distribute it in one of the following ways:
Placing it in a court registry which the minor may collect when they turn 18, or
Purchasing an insurance annuity that pays out over several years or decades
Judges in the state of Texas usually grant parents and guardians a sizable amount of input on which payout method to select. However, the decision ultimately rests with the court.
How Can an Attorney Help with Your Child's Personal Injury Case?
Enlisting the services of a seasoned Austin personal injury lawyer from Lorenz & Lorenz, LLP, is an excellent first step in your battle to secure the damages your child deserves after their accident. We will help you with your lawsuit by:
Reviewing your child's accident and assessing the damages
Answering all your legal questions in an honest manner
Conducting an investigation into your child's accident
Handling the administrative side of your child's personal injury suit
Walking you through the legal remedies that are open to you
Searching for evidence that might sway the case in your favor
Providing you with an overview of the Texas civil justice system
Offering you sound legal advice throughout your child's case
Devising a customized legal strategy for your child's case
Communicating with the other party's legal team for you
Consulting with respected experts about your child's case
Negotiating a settlement deal with the other party's insurer
Presenting evidence and arguing on your behalf at trial, if required
Are you ready to have Lorenz & Lorenz, LLP, help you fight for the money your child deserves? Then please reach out to us today to arrange a free consultation with a member of our team and take the first step on your legal journey.
Can I Bring a Personal Injury Claim on Behalf of a Child? Contact Our Law Firm to Find Out for Sure
"Can I Bring a Personal Injury Claim on Behalf of a Child?" Most likely, the answer is yes. However, if you need additional advice or guidance, please do not hesitate to contact the skilled attorneys at Lorenz & Lorenz, LLP, in Austin or Waco. We will be happy to answer all your questions.