Cedar Park, TX Motorcycle Accident Lawyer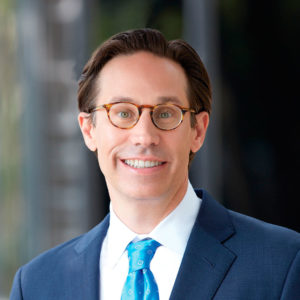 Have you been involved in a motorcycle accident in Cedar Park, TX? If so, you might be able to sue the at-fault party to recover the damages you need to pay for your medical bills and other expenses. To begin your legal journey, all you need to do is get in touch with a skilled Cedar Park, TX motorcycle accident lawyer from Lorenz & Lorenz, LLP. Your first case evaluation is free – so call now.
How Our Lorenz & Lorenz, LLP Can If You've Been Injured in a Motorcycle Accident
You do not need to handle the aftermath of your motorcycle crash on your own. When you enlist the services of an experienced Cedar Park, TX personal injury lawyer from Lorenz & Lorenz, LLP, we will assist you with your fight for compensation.
As part of our efforts, we will:
Analyze your crash and assess your damages
Launch an investigation into the events that led to your accident
Walk you through your potential legal options
Provide you with honest answers to your legal questions
Devise a customized legal strategy for your motorcycle crash case
Search for evidentiary materials that might help your case
Consult with industry experts about the nuances of your case
Identify the person or entity that caused your motorcycle crash
Communicate with the insurance adjuster on your behalf
Work out a settlement deal with the opposing insurance company
Represent your best interests at trial
The experienced Cedar Park, TX personal injury attorney from Lorenz & Lorenz, LLP, are ready to help you fight for the compensation you need to get your life back on track after your motorcycle crash. Please reach out to us at your earliest convenience to schedule a free consultation at our law office in Austin. Having spent years in the industry, we know what it takes to win cases like yours.
Common Causes of Motorcycle Accidents in Cedar Park
When motorcyclists set out on a journey through Cedar Park, they expect to reach their destination safely. They surely do not anticipate getting into a collision that leaves them severely injured. Nevertheless, this nightmare scenario happens to countless riders every year.
But what causes these collisions to occur? In many cases, one or more of the following factors is to blame:
Fatigued driving
Lane splitting
Tailgating
Unsafe turning
Poor vehicle maintenance
Inclement weather
Did you get hit by a drunk or fatigued driver while riding your motorcycle in Cedar Park, Texas? If so, please get in touch with the team at Lorenz & Lorenz, LLP, as soon as you can. We might be able to use our knowledge of Texas law to help you recover the compensation you deserve.
Proving Liability in Cedar Park Motorcycle Accident Cases
Before Cedar Park residents can claim compensation for their motorcycle injuries, they must prove the other party's liability. To do so, they typically have to show the court that:
The other party owed them a duty of care
The other party's negligent actions breached that duty
The other party's breach of duty caused them to suffer injuries
Their injuries are as severe as they claim
There are numerous ways to prove these points. However, injured parties tend to have the most success when they present the court with a myriad of relevant evidentiary materials, such as:
Traffic camera footage
Accident scene photos
Witness testimony
Police accident reports
Medical records
Healthcare bills
At Lorenz & Lorenz, LLP, we have been helping Cedar Park residents find the evidence they need to prove their personal injury claims for years. If you would like to have us assist you with your search, please contact us today. We offer free consultations, and we are available to take your call right now.
Common Motorcycle Injuries in Cedar Park
When Cedar Park motorcycle riders get hit by cars and SUVs, their bodies undergo a lot of trauma. As a result, they frequently report to the hospital with painful and life-altering injuries, such as:
Internal Organ Injuries: Motorcyclists regularly suffer damage to their lungs, heart, liver, and other organs during accidents.
Spinal Cord Injuries: Ailments of this nature can leave riders paralyzed for the rest of their lives.
Traumatic Brain Injuries: Motorcyclists can reduce their odds of suffering a traumatic brain injury by wearing a helmet at all times when they travel around Cedar Park.
Broken Bones: These types of injuries occur most frequently in the arms, legs, and ribcage.
Burns: When motorcyclists slide across concrete or asphalt during accidents, they often sustain severe burns to their limbs and torso.
Road Rash: Road rash is one of the most common and painful motorcycle accident injuries, resulting from contact with rough road surfaces.
If you recently got injured in a motorcycle accident in Cedar Park, there is only one place you should turn for help pursuing compensation – Lorenz & Lorenz, LLP. We have been securing favorable verdicts and settlements in cases like yours for years. Reach out to us today to begin your legal fight.
Damages Available in Motorcycle Crash Lawsuits in Texas
The amount of money paid out to motorcycle crash victims in Cedar Park varies significantly from one case to the next. To determine the size of an individual's compensatory award, insurance companies and courts look at factors such as:
The costs incurred when providing the victim with medical attention
The expenses associated with the victim's ongoing care needs
The fees attached to the victim's therapy and rehabilitation
The cost to repair or replace the victim's motorcycle
The amount of time the victim missed from work
The impact the victim's injury will have on their career
The mental anguish the victim endured because of their injury
The effect the victim's injury will have on their quality of life
The liability limits on the at-fault motorist's auto insurance policy
Motorcycle riders who get into accidents with people who have high limits on their car insurance policy and suffer injuries that leave them with long-term health issues tend to get the most substantial payouts.
When the motorcycle and car accident attorneys at Lorenz & Lorenz, LLP, represent injured riders, we almost always pursue compensation for their:
Medical expenses
Ongoing care costs
Rehabilitation fees
Property damage
Lost wages
Loss of future earning capacity
Mental anguish
Loss of enjoyment of life
Do you want to have our legal team help you seek compensation for your injuries? If so, please give us a call today to set up a meeting at our office in Austin. We have been practicing law in the state of Texas for years, so we know what it takes to secure favorable outcomes in cases like these.
Comparative Fault Laws in the State of Texas
Being partially responsible for an accident does not bar an individual from recovering compensation for their medical bills and other expenses in the state of Texas.
The Lone Star State has a comparative fault law on its books that permits victims who hold less than 51 percent of the blame for their accidents to seek compensation from the other party.
However, individuals who recover compensation under circumstances of this nature do not receive their full award. Texas law states that the court must lessen their payout in line with the percentage of fault that they hold prior to releasing funds.
So, a victim who holds 25 percent of the blame for their motorcycle crash will only receive 75 percent of their compensatory award.
The experienced personal injury lawyers at Lorenz & Lorenz, LLP, are well versed in the Lone Star State's comparative fault laws. So, if you require a little help fighting for compensation after an accident for which you hold a portion of the blame, please give us a call. We will be happy to assist.
Statute of Limitations for Texas Motorcycle Accident Claims
In the state of Texas, the statute of limitations for personal injury cases is two years. This clock usually begins to tick on the date the victim got into their accident.
Courts in Texas may pause or extend an individual's statutory window if:
They were a minor when they got hurt in a motorcycle crash
The driver that caused the accident fled the state of Texas, or
They did not discover their injury until weeks after the crash
Don't let your statutory window close without taking legal action against the party that caused your motorcycle accident. Reach out to the team at Lorenz & Lorenz, LLP, today for help filing your forms before the deadline passes. Our law firm has the capacity to prepare your petition in a matter of days.
Your Knowledgeable Cedar Park, TX Motorcycle Accident Lawyer
If you need an experienced Cedar Park, TX motorcycle accident lawyer to help you pursue the compensation you need to pay your medical bills, you can always rely on Lorenz & Lorenz, LLP. Our team has the statutory knowledge and legal skills necessary to handle just about any case – no matter how complex it may be. Contact us today to take the first step in your legal journey.