Dripping Springs Car Accident Lawyer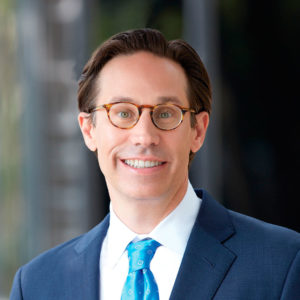 Did you recently get into a collision in Dripping Springs, TX through little to no fault of your own?
Call Lorenz & Lorenz, LLP to discuss your legal rights and options. You could be entitled to compensation, and our Dripping Springs car accident lawyers can help you fight to secure the money you deserve.
We offer a free consultation, so give our law office a call to schedule a time to sit down with our team today.
How Our Personal Injury Attorneys Can Help You Fight for Financial Compensation After Your Auto Accident
Lorenz & Lorenz, LLP, is dedicated to helping the residents of Dripping Springs fight for the compensation they deserve after their car accidents. When you hire our Texas personal injury lawyers to assist you with your case, we will:
Search for Evidence to Help Your Case
To successfully recover the compensation you deserve after your auto accident, you will need to prove that:
The other party owed you a duty of care
The other party breached that duty by acting negligently
The other party's breach of duty caused your injury
Your injury is as severe and life-altering as you claim
To prove these elements, you will need to gather evidence such as traffic camera footage and medical records. When you work with Lorenz & Lorenz, LLP, our legal team will assist you with your search.
Handle Your Case's Administrative Workload
Filing an injury claim in the state of Texas typically requires quite a lot of paperwork. Between requesting medical records and filing documents with the court, the workload can be tough to manage.
Fortunately, when you work with the personal injury attorneys of Lorenz & Lorenz, LLP, you won't have to spend hours preparing legal documents. Our team of experienced legal professionals will handle it all on your behalf – freeing you to focus on your recovery.
Negotiate a Settlement Deal with the Other Party's Insurance Company
Most car accident lawsuits are resolved when the plaintiff and the defendant's insurance company agree to a settlement deal. They seldom go to trial.
If you are interested in setting your case, the attorneys at Lorenz & Lorenz, LLP, will be happy to negotiate the deal on your behalf. We have been negotiating with Texas insurance companies for years. So, you can be confident that your best interests will be well represented throughout the process.
Argue on Your Behalf in Civil Court
If you do not wish to accept a settlement, your case will most likely go to trial. There, a judge and jury will review the evidence and hear arguments from both sides before deciding how much compensation you ought to receive.
Over the years, the team at Lorenz & Lorenz, LLP, has argued vociferously on behalf of countless clients in courtrooms throughout the state of Texas. When you hire us, we will be more than happy to do the same for you.
Our attorneys have helped the residents of Hays County fight for financial compensation after car, truck, and motorcycle accidents for many years. If you would like to have us stand up for you, please contact our office in Austin, Texas, to schedule a free consultation.
Common Causes of Motor Vehicle Accidents in Dripping Springs
Auto accidents occur almost daily here in the Lone Star State. Some of the most common causes of these collisions include:
Speeding
Speeding is one of the leading causes of car accidents in Hays County. When drivers are traveling too quickly, they have less time to react to traffic lights turning red and pedestrians crossing the street – an issue which frequently causes them to collide with other road users.
Drunk Driving
The presence of alcohol in a driver's system can greatly impact their decision-making skills and their ability to safely operate a motor vehicle. Drunk drivers often swerve in and out of lanes and blow through stop signs – actions that often lead to accidents.
Distracted Driving
Dripping Springs motorists often become distracted by texting, eating, or changing the radio station while driving. When their focus is elsewhere, they struggle to pay attention to the road ahead – causing them to collide with other road users.
Poor Vehicle Maintenance
Motor vehicles need regularly scheduled maintenance to ensure that they are in good running order and are safe to be used on public highways. Unfortunately, some drivers fail to bring their car to the mechanic as often as they should. As a result, their brakes are often faulty and their tires are frequently quite worn out – problems that regularly cause accidents.
Poor Road Maintenance
The City of Dripping Springs is legally obliged to maintain its roads – so that residents can use them safely. However, it does not always live up to its responsibilities. As a result, debris and potholes cause a plethora of crashes each and every year.
If you were recently injured in a collision in Dripping Springs, do not hesitate to contact the law firm of Lorenz & Lorenz, LLP. We are ready, willing, and able to help you fight for the compensation you deserve.
Common Injuries Sustained By the Victims of Auto Accidents in Dripping Springs
When Dripping Springs residents get into car accidents, they can sustain a wide range of severe injuries, such as:
Traumatic Brain Injuries
A driver is likely to experience a traumatic brain injury if they hit their head during a car accident. As a result, they may experience symptoms like:
Blurred vision
Nausea
Mood swings
Loss of consciousness
Dizziness
Profound confusion
In severe cases, these symptoms can sometimes last for months or even years.
Spinal Cord Injuries
If a motorist experiences trauma to their back during a collision, they may develop a spinal cord injury. When someone has this type of injury, they may experience:
Spasms
Breathing issues
Problems with balance
Paralysis
Loss of bowel control
Surgery and years of occupational therapy are often required to treat spinal cord injuries.
Fractured Bones
The force of a car accident often causes drivers and their passengers to suffer fractured bones. Although a break can happen anywhere in the body, the most common spots are the arms and legs.
Recovery times for fractured bones can range from several weeks to a few months.
Soft Tissue Injuries
When residents of Dripping Springs get into auto accidents, whiplash and other soft tissue injuries are common. These injuries are often quite painful and may take months to heal.
Internal Organ Injuries
When Dripping Springs motorists get into crashes, their torsos can undergo significant trauma. As a result, they often experience damage to their heart, liver, lungs, and stomach. Injuries of this nature can be life-threatening and may require extensive surgery to treat.
Burns
It is not at all unusual for vehicles to catch fire during car accidents in Dripping Springs. When these fires happen, drivers and passengers frequently experience painful burns as they escape from their vehicles. The treatments for these injuries can range from over-the-counter pain medication to extensive skin grafting surgery.
Would you like to have a personal injury lawyer from Lorenz & Lorenz, LLP, help you battle for the compensation you deserve for your car accident injuries? Then please contact us online or give us a call as soon as possible. We are always available to assist our friends and neighbors in Dripping Springs.
Compensation Available to Dripping Springs Car Accident Victims
When determining the amount of compensation to be paid out car accident victims in Dripping Springs, judges, juries, and insurance companies typically consider:
The mental pain they experienced due to their injury
The cost of their initial medical treatment
The cost of their ongoing rehabilitative care
The impact the injury is likely to have on their ability to perform their job
The personal injury and wrongful death attorneys at Lorenz & Lorenz, LLP, fight for fair compensation for our car accident clients. Usually, we demand compensation for:
Mental anguish
Medical bills
Ongoing care costs
Lost wages
Loss of future earning capacity
Loss of enjoyment of life
Vehicle repair bills
If the at-fault party acted with gross negligence or malice, our law firm will also argue for punitive damages – which can be as high as $750,000 in the Lone Star State.
If you are seeking compensation after a car accident, please reach out to the attorneys at Lorenz & Lorenz, LLP today. We are ready to go to battle for you.
Deadline for Filing Car Accident Lawsuits in the State of Texas
According to section 16.003 of the Texas Civil Practice and Remedies Code, the statute of limitations for personal injury lawsuits in the Lone Star State is two years. This rule means that, when Dripping Springs residents get injured in car accidents, they must almost always file suit against the responsible party before the second anniversary of their collision. Should they fail to do so, they may lose their right to compensation.
Would you like to have an experienced lawyer assist you with your personal injury claim before your statute of limitations expires? Then please do not hesitate to call Lorenz & Lorenz, LLP, at your earliest convenience.
Need a Skilled Car Accident Lawyer in Dripping Springs? Contact Our Law Firm Today
The attorneys at Lorenz & Lorenz, LLP, have been managing personal injury cases on behalf of the people of Dripping Springs for many years. We have the industry experience and statutory knowledge needed to handle just about any case. If you would like to have us stand up and fight for you, just give us a call or contact us online.