Elgin, Texas, Truck Accident Lawyer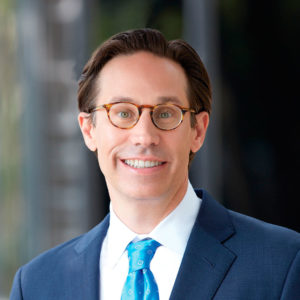 Have you been injured in a truck accident in Elgin, Texas? You may be entitled to financial compensation for your injuries, including medical care expenses, lost earnings, and pain and suffering. A skilled and experienced Elgin, Texas truck accident lawyer from Lorenz & Lorenz, LLP, can help you recover all damages available from all negligent parties responsible for your injuries.
Contact us at (512) 477-7333 to arrange a free truck accident consultation with an Elgin personal injury lawyer.
We look forward to speaking with you and answering your questions.
How Our Personal Injury Attorneys Can Help After an Elgin, TX Truck Accident
When you have been seriously injured or lost a loved one, the Elgin, TX personal injury lawyer you choose to represent you is one of the most important decisions that you will make. A good lawyer can ensure you are able to get the medical care you need and are properly compensated for your time away from work.
At Lorenz & Lorenz, LLP, we have secured millions of dollars in verdicts and settlements for central Texas truck accident victims.
Clients choose our law firm for help with truck accident injury claims because we:
Have extensive knowledge of federal regulations that apply to truck accidents
Work with reputable industry experts to in every aspect of your case
Do more than win cases; we provide support and we find solutions.
Intentionally limit our practice so that we can give each case the attention it needs.
Get our clients the fair compensation they deserve.
Our truck crash attorneys in Elgin, TX invite you to contact us to see how we can help you. You have enough to worry about without having to worry about being taken advantage of by the insurance company. Let us stand up and fight on your behalf. Give us a call today to learn more.
Accidents Involving Large Trucks in Elgin, Texas
Large trucks are allowed in downtown Elgin, so long as they are going to local businesses, and not "passing through." In 2019, the City of Elgin received approval for an official Truck Route proposed by the City Council, which limited truck traffic to Highway 290.
"Pass-through" trucks and trailers of over 30,000 pounds are not allowed on Loop 109, which follows Main Street and Taylor Road, two other TX Department of Transportation maintained roads.
Truck drivers must plan ahead for their routes, just like pilots must plan ahead for flights. This includes allowing sufficient time to get cargo to a destination on time. According to the FMCSA, "Unfamiliarity with roadway" is one of the top 10 associated factors for truck accidents.
If you're injured in an accident anywhere in Elgin, Texas, contact us as soon as possible to discuss your potential case. We will review your potential claim and liability of the driver or trucking company.
When is the Truck Driver or Trucking Company At Fault for an Elgin Truck Accident?
Truck drivers cause accidents that cause serious injury or death every day. Negligence of a truck driver can include:
Driver distraction or inattention
Driver fatigue
Overloaded cargo
Excessive speed
Improperly secured cargo
Inadequate maintenance
Improper driver training / licensing
Many accidents have several contributing factors or causes, including problems with road maintenance or design, and defective parts in the truck, such as brakes or tires. It is possible that the driver was operating safely, but the vehicle had a defect which caused an accident.
In 2019, a young boy getting off a school bus in Elgin was clipped by a semi-truck on Highway 290. The Elgin Courier reported that the crash investigation revealed both the commercial truck and the attached trailer had defective brakes at the time of the collision.
Understanding Federal Regulation of the Trucking Industry in the United States
The Federal Motor Carrier Safety Administration (FMCSA), an agency of the U.S. Department of Transportation, has regulated the trucking industry in the United States since January 1, 2000. Their mission is to "reduce crashes, injuries, and fatalities involving large trucks and buses." The agency has field offices in all 50 states.
Texas' FMCSA field office is located in the Homer J. Thornberry Federal Judicial Building at 903 San Jacinto Blvd. Suite 1100, Austin, TX 78701.
State agencies such as the Texas Highway Patrol Division help the FMCSA enforce regulations which cover:
Truck driver qualifications
Drug testing of commercial truck drivers and mechanics
Truck maintenance, repairs, and inspections
Truck driver duty hours and mandatory rest.
Choosing an attorney that understands the FMCSA regulations is important, because an attorney will understand how trucking company actions, like putting pressure on a driver, can translate to liability. Violations of federal regulations often contribute to accidents and can indicate negligence on the part of the trucking company, truck driver, or others.
At Lorenz & Lorenz, we've been handling trucking accident personal injury claims in central Texas since 2001. Our attorneys work with some of the best accident reconstructionists and investigators to determine what happened and who was responsible.
Common Types of Texas Truck Accident Injuries
Truck accidents are life-altering events. Injuries are physically painful, and in some cases, cause permanent disability or scarring. A large semi-truck can easily be 20-30 times heavier than a passenger car, which can make a crash much more severe than a car accident. When a collision occurs, the damage may be catastrophic or deadly.
Some people who are hurt in truck accidents suffer from depression, anxiety, and post-traumatic stress disorder (PTSD). The medical bills and time spent away from work can cause far-reaching financial strain. Some of the injuries that often occur in Elgin, Texas truck accidents include:
We offer a free phone or video consultation to discuss your accident and answer your questions, with no obligation.
It is always a good idea to move quickly in your claim. The sooner you contact us about your case, the sooner we can begin preserving evidence. Physical evidence, like damage to a vehicle, can be quickly repaired or destroyed. Digital evidence, like logbooks, black box information, and the electronic control module information is subject to data loss, deletion, or corruption. Once you hire a lawyer, they can issue a formal request to set aside evidence, called a spoliation letter.
Trucking Statistics and Trends: More Trucks and More Accidents
The trucking industry hauls about 72% of all freight transported in the year us each year. According to the American Trucking Associations trade association, in 2019, the trucking industry was a $791.7 billion industry.
In 2018, 4,136 people died in large truck crashes in the United States. The number of people killed in large truck crashes had increased 31% from 10 years earlier, when truck accident fatalities were at an all-time low. We know that there are more trucks on the road now as people are increasingly purchasing everyday items from e-commerce giants like Amazon and Walmart for same-day and next-day delivery.
Amazon alone reported in 2020 that they have 20,000 Prime-branded tractor trailers on the road. Business Insider reported that Amazon has been so desperate for truck drivers, they turned to contract with large public trucking companies they previously shunned.
Types of Damages Available to Elgin, TX Truck Accident Victims
When you are injured in an accident and file an insurance claim or lawsuit, you are the plaintiff. Your claim will seek damages, or financial compensation, from the party responsible for the accident.
If you were hurt in an Elgin, Texas truck accident caused by the negligence of a truck driver or trucking company, Lorenz & Lorenz can help you recover damages related to your accident and injuries, including:
Ambulance transport
Hospitalization
Surgeries
Rehabilitation
Nursing care
Rehabilitative Devices
Loss of earning capacity
Property damage
Exemplary (punitive) damages.
Although some cases go to trial, the majority of personal injury cases are settled out of court. An attorney who is able to skillfully demonstrate the effects of injuries and the negligent party's liability can negotiate a much higher claim than an unprepared or disorganized lawyer.
At Lorenz & Lorenz, we prepare every case for trial. We want the defendant to understand that if they do not offer a full and fair settlement in a reasonable period of time, we will promptly take a case to trial.
Schedule a Free Consultation With Our Elgin, TX Truck Accident Attorneys
If your personal injury claim requires the knowledge of an experienced truck accident attorney, look no further than the Elgin, TX truck accident attorneys at Lorenz & Lorenz. We have recovered millions of dollars in verdicts and settlements and can help you get the full and fair compensation you deserve. Call us today to discuss your potential case. We can help you before or after you file a claim, at any stage. However, the sooner you contact us, the sooner your case can be resolved.