Hutto, Texas, Motorcycle Accident Lawyer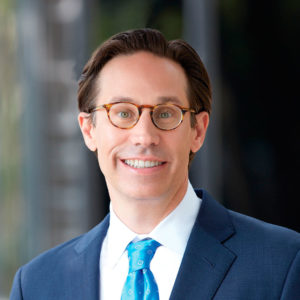 Have you been injured in a Hutto, TX motorcycle accident? Even the most safety-conscious motorcycle riders are vulnerable to reckless, careless, and negligent drivers.
If you've been hurt in an accident, you may have legal rights to recover damages for your medical bills and expenses, lost earnings, and pain and suffering.
Lorenz & Lorenz, LLP is your central Texas motorcycle accident law firm. Before you accept any insurance company settlement offer following a wreck, contact our Hutto, TX motorcycle accident lawyers for a free consultation and conversation about your potential case.
We will review your case and give you an opinion of your legal rights.
How Can Lorenz & Lorenz, LLP Help Following a Hutto, Texas Motorcycle Accident?
You have many choices for motorcycle accident lawyers in Texas. At Lorenz & Lorenz, we have dedicated ourselves to fighting for people's rights following central Texas accidents, including Hutto, Texas motorcycle accidents.
When accidents are caused by the negligence or recklessness of others, our Hutto, TX personal injury lawyers help victims and their families recover the substantial damages available for:
Medical Care: The party responsible for your injuries may be liable for all expenses related to your accident, including ambulance transport, hospitalization, surgeries, physical therapy, prescription medications, and all care going forward:
Loss of Earnings: If an accident prevents you from working for a period of time or permanently, you can recover compensation for what you would have earned. If you are only able to return to work in a reduced capacity going forward, your personal injury claim can compensate you for the economic losses you will experience through your "work-life expectancy."
Pain and Suffering: Non-economic damages are not calculable but are designed to acknowledge and compensate you for the mental, emotional, psychological, and physical suffering you experience as a result of your injuries.
Wrongful death: Through a wrongful death action, surviving spouses, children, and parents may be entitled to compensation for their loved one's death, including final medical expenses, funeral and burial expenses, and loss of lifetime expected earnings and financial support.
Having represented serious injury victims since 2001, we know how much is at stake when you are injured. The compensation you receive for your injuries is an important part of your healing and future. Let us help you get the justice you deserve. Your first consultation is free, so call now.
Texas Leads the U.S. in Motorcycle Accident Deaths
Texas has more fatal motorcycle accidents each year than any other state. The Texas Department of Transportation (DOT) has an ongoing safety campaign called "Share the Road: Look Twice for Motorcycles." The message matches the title. Drivers must drive predictably, not speed, and look for motorcyclists. On average, a motorcyclist dies every day in a crash in Texas.
In 2019, 412 motorcyclists died in Texas motorcycle crashes, and 1,812 motorcyclists were badly injured. Many motorcycle accidents are preventable tragedies, caused by negligent and reckless drivers.
Causes of Central Texas Motorcycle Accidents
Motorcycle accidents are daily occurrences in Texas. Some of the common causes of accidents and collisions include:
Illegal lane changes
Unsafe or illegal turns
Tailgating/failing to leave a safe distance between vehicles
Debris in road
Speeding and aggressive driving behaviors
Potholes or other road defects
Failing to stop at a red light or intersection
Failing to use a turning signal
Failing to look before turning
Uneven road surfaces.
If you were injured in a motorcycle accident that you believe was not your fault, contact a knowledgeable Texas personal injury lawyer in Hutto.
Time is always of the essence following an accident. It is in your best interest to speak with one of our attorneys as soon as possible, while important evidence is still available and witness recollections are fresh. Texas, like all states, is subject to a statute of limitations, which restricts the amount of time you have to file a claim. This is generally two years, for a personal injury claim.
Motorcycle Accidents on FM 1660 in Hutto, TX
Hutto, in Williamson County, Texas, is about a half-hour drive northeast of Austin via TX-130. The city is a popular destination for motorcyclists wishing to ride through Texas Hill Country, and frequently traveled FM 1660 and TX-29 roads are known for their twists and curves.
In 2004, a report on FM 1660 identified numerous deficiencies from County Road 134 at the south end to County Road 101 at the north end:
90-degree spiral and reverse curves / substandard turning radii
Inadequate bridge width
Limited sight distance
Absent or deteriorating shoulders.
In the last 15 years, numerous improvements have been made to FM 1660 by the Texas Department of Transportation. Hutto's 2018 transportation bond package allocated $70 million to roadway improvements. But improvements are still needed, as Hutto continues to grow and experience more traffic.
In August 2020, The U.S. Department of Transportation awarded a $1.4 million grant for improvements to three intersections in Hutto:
FM 1660 at Limmer Loop
FM 1660 (North) at US 79
FM 1660 (South) at US 79.
If you've been injured in a motorcycle accident anywhere in Hutto, TX, contact our experienced personal injury lawyers to discuss your potential case.
Common Injuries That Result from Texas Motorcycle Accidents
We know that operating a motorcycle or riding on one as a passenger, is inherently riskier than driving a car. Anyone is vulnerable to a motorcycle accident  injury, but older riders are increasingly being injured, according to the  Insurance Institute for Highway Safety (IIHS). In 1982, just 3 percent of fatally injured motorcyclists were over age 50.
In 2018, more than one-third of fatally injured motorcyclists were over age 50.
Because passenger cars offer people much more protection than motorcycles, motorcycle operators and riders are much more vulnerable to serious injuries in an accident, including:
Road rash injuries
Spinal cord injuries
Bone fracture injuries
Lower limb (leg and foot) injuries.
It is critically important to get medical treatment as soon as possible following an accident. Delaying treatment risks your own health and well-being, and possibly diminishes the value of your claim. You should follow your emergency room treating doctor's recommendations for follow-up care, including filling prescriptions and visiting your primary care provider or specialists.
Who is Responsible for a Texas Motorcycle Accident?
If you are riding a motorcycle and involved in a crash, there is a good chance you will be injured. Even with safety gear and helmets, motorcyclists are extremely vulnerable to very serious injuries, which almost always mean very high medical expenses. When another party is responsible for an accident, they may also be liable for injuries.
Liability for a motorcycle accident is generally attributed to one of four parties:
Other motorcyclists
The driver of another vehicle or their employer
The manufacturer of a defective motorcycle part
A government agency responsible for the design or maintenance of a road.
Unfortunately, many people who are victims of car accidents involving motorcycles are also victims of grossly low compensation from liable parties and their insurance companies.
Motorcyclists are often blamed for accidents that are caused by others. Even in today's day and age, some people still have negative societal biases towards motorcyclists and think of bikers as reckless gang members or outlaws. Others believe that bikers should assume every risk on the road when they get on a bike.
At Lorenz & Lorenz, LLP, we know that Motorcyclists are husbands, fathers, sons, and friends. We'll fight for you, as such.
How Much Is Your Motorcycle Accident Claim Worth?
One of the most frequently asked questions in a personal injury consultation is "How much is my claim worth?
Injuries cause tremendous physical, emotional, and financial strain, and victims and their families wonder if it is worthwhile to pursue a lawsuit when the insurance company is willing to settle quickly. A skilled and experienced attorney can often obtain far more damages than an insurance company initially offers.
How much you are entitled to receive will depend on several factors, including:
The extent and severity of your injuries
How your injuries will affect you going forward
The amount of insurance available
The lawyer you choose to represent you.
It is important to remember that most personal injury claims are settled out of court – that is, they are negotiated and agreed to mutually by both parties. Although some cases do go to trial, it is more than likely that your case will be settled.
At Lorenz & Lorenz, we prepare every case for trial because it sends a clear message to the defendants that we are serious. We have a reputation in central Texas as zealous advocates for justice and fair compensation. Insurance companies know this, and clients that choose us to represent them benefit from this reputation and experience.
Contact Lorenz & Lorenz for a Free Hutto, TX Motorcycle Accident Consultation
If you or someone you love has been involved in a serious motorcycle accident in central Texas, we are here to provide support, guidance, and resources. At Lorenz & Lorenz, our Hutto, TX motorcycle accident lawyers offer a free consultation to discuss your legal rights following a motorcycle accident. Call today.