Killeen Bicycle Accident Lawyer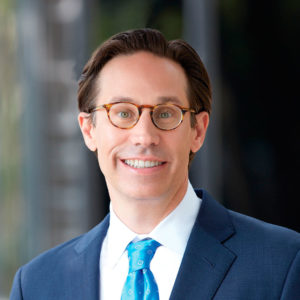 Riding a bike isn't just for kids anymore. An increasing number of adults are ditching their cars in favor of this healthier, more environmentally-friendly two-wheeled form of transportation. Unfortunately, Killeen lacks bike lanes and dedicated safety infrastructure for bicyclists. As a result, riders are often forced into traffic alongside large, heavy vehicles. It's no wonder that accidents involving bicyclists happen all the time.
If you've been injured in a Killeen, Texas bicycle accident, you may be entitled to compensation. It can be a challenge to get the money you deserve. Let the experienced personal injury lawyers at Lorenz & Lorenz, LLP help. We'll work tirelessly to obtain a financial settlement or award on your behalf. The money we get for you can help to cover medical bills, pain and suffering, and even lost wages you've suffered because of your bike accident injury.
Your first consultation is free. If you can't make it to the office, we'll come to you. Call our Killeen law firm today to learn more.
You Deserve an Experienced Killeen Bike Accident Lawyer
It can take days, weeks, or even months to get back on your feet after a bicycle accident in Killeen. There's a chance that you'll struggle with a disability or chronic pain for the rest of your life. While money won't turn back time and prevent you from getting hurt, it can make a world of difference as you move forward.
Be careful about who you trust with your Killeen bicycle accident case. Just because someone is an attorney doesn't mean that they're qualified or prepared to handle your injury claim. At Lorenz & Lorenz, all we do is personal injury law. Since 2001, our attorneys have been dedicated to nothing else. We have more than 18 years of experience negotiating and litigating personal injury cases across the state of Texas.
When you trust us with your bike accident lawsuit, you'll get the benefit of this experience. Our lawyers have an in-depth understanding of the laws and procedures that will affect your case. We know how to protect you when you're inevitably blamed for your injuries. We know how to stand up to insurance companies when they try to manipulate you into accepting an offer for much less than you deserve.
We understand that life is overwhelming right now. That's why we'll stand by your side and do everything we can to obtain compensation on your behalf. Call our Killeen law office today to schedule a free consultation to discuss your case.
Killeen Is One of the Most Dangerous Cities in the U.S. For Cyclists
A recent study of fatal bike crashes across the country revealed the most dangerous cities for bike riders. Killeen not only made this list, but landed in the top 100. At number 65, Killeen reports .25 fatalities for every 100,000 residents.
The city of Killeen knows that it doesn't have the safest roads or paths for bicyclists. The Killeen-Temple Metropolitan Planning Organization has admitted that the "region faces the challenge of a less than complete bicycle/pedestrian network."
To address the problem, Killeen evaluated its roads for bicyclist safety. In reviewing 50 locations around the city, it assessed each with a "Bicycle Environmental Quality Index." 38 locations received an "average" rating, while 11 were scored as "poor." Average means that bicycle conditions exist, but with clear room for improvement. Poor means that there are no existing safety conditions (e.g., lanes, signage, dedicated parking) for bicyclists. The city plans to use the results of this research to design and implement dedicated bicycle safety infrastructure throughout Killeen.
Who's Liable For My Injuries After a Killeen Bicycle Accident?
In Texas, anyone who contributes to an accident or injury can be liable for damages. So, you might be able to seek compensation from anyone who played even the slightest role in causing your accident. This might include:
Drivers of motor vehicles
Other bicyclists
Pedestrians
Motorcyclists
Employers
Government agencies, or
Manufacturers of defective vehicles or equipment.
It's important to make sure that you're able to identify everyone who contributed to your bike crash in Killeen. Doing so can help you get your financial award.
What If I'm Blamed For My Bike Accident in Killeen?
You probably will be blamed for your bike accident and your injuries. Others involved in the collision – and their insurers – will try to shift as much of the blame to you, as possible. Why? Texas is a modified comparative fault state. You can be barred from recovering compensation if you're allocated 51 percent (or more) of the fault for an accident.
You need an attorney who knows how to protect you from these tactics. The attorneys at Lorenz & Lorenz will carefully investigate your case and search for evidence that limits your role in the crash. We'll push back and do our best to protect you and your ability to recover compensation.
If you do share some of the blame, you need to know that:
Your damages will be reduced by your degree of fault, and
You may be partly liable for damages suffered by others involved in the bike accident.
Let's say you're injured in a bike accident in Killeen and sustain $50,000 in damages. You're allocated 10 percent of the blame. Since you share less than 51 percent of the blame, you can seek compensation. However, you'll be able to recover, at most, $45,000. Why? Your $50,000 damages must be reduced by 10 percent. At the same time, you can be liable for 10 percent of other victim's damages.
What Causes Bicycle Accidents in Killeen?
Bicycle accidents happen for a lot of different reasons. Many times, riders get hurt because drivers of vehicles on the road are negligent and don't share the road safely. This negligence can manifest itself in several different ways. Common causes of bike accidents include:
Speeding
Failing to leave adequate space while passing a bicyclist
Failing to yield the right of way to a bicyclist
Making unsafe or illegal turns
Racing through intersections
Distracted driving
Drunk driving, and
Driving while fatigued.
However, drivers aren't always responsible for bike accidents. Other causes can include dangerous road conditions, weather and poor visibility, faulty or defective equipment, and rider negligence.
We'll Fight to Get Money For All of Your Bike Accident Injuries
Some law firms in Killeen will only agree to take your case if you suffer a catastrophic injury. Why? They're more interested in their own payday than fighting to get you the money you desperately need. At Lorenz & Lorenz, no case is too big or too small. We'll seek compensation for all of your bike accident injuries, including:
Broken bones
Soft tissue injury (e.g., bruises, sprains, and strains)
Concussion
Head injury
Burns
Lacerations
Brain injury
Spinal cord damage
Degloving
Amputation
Crushing injury
Paralysis
Wrongful death, and more.
Call our personal injury attorneys to discuss your Killeen bicycle accident case today.
What Damages Can I Get If I File a Bicycle Accident Injury Claim?
We know that a bicycle accident can be expensive in a lot of different ways. It's easy to get overwhelmed with the physical, emotional, and financial costs of your accident. If someone else is at least partly to blame, you can seek compensation from them.
Our attorneys will do everything we can to recover every dollar you deserve. This can include money for:
Pain and suffering
Emotional distress
Lost wages
Disability
Medical bills
Rehabilitation
Loss of enjoyment of life
Disfigurement, and more.
We have working relationships with some of the best injury experts in central Texas. They can provide critical insight into important aspects of your case. With their help, we can better determine what your case is worth. When we sit down to negotiate your case, we'll be armed with evidence and arguments designed to secure the money you deserve.
Call Us For Help After Your Killeen Bicycle Accident
Have you suffered an injury in a Killeen bicycle accident through little-to-no fault of your own? Contact the experienced injury lawyers at Lorenz & Lorenz to learn about your legal rights. You may be entitled to compensation for your injuries, and we can help you fight for the cash you deserve. Your first consultation is free, so call our law firm for help today.