Killeen Brain Injury Lawyer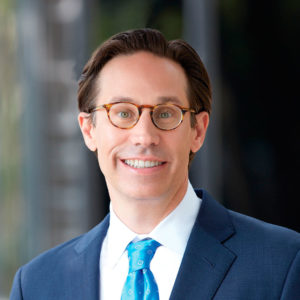 Are you struggling with a brain injury because you've been involved in an accident in Killeen, Texas? You could be entitled to a significant financial award if someone else's negligent actions caused you to get hurt. Contact Lorenz & Lorenz, LLP to discuss your case and find out how our Killeen brain injury lawyers might be able to help you get the money you deserve.
You probably have a lot of questions. That's why our Killeen law office offers a free initial case assessment. Give our team a call to schedule yours today.
What is a Brain Injury?
It goes without saying that the brain is one of the most important organs in the body. It's instrumental in every single thing we do on a daily basis. It's responsible for our conscious actions and the things we don't think about – like breathing or seeing. When the brain is injured, it can cause devastating consequences in the immediate and distant future. There are essentially two ways the brain can sustain an injury – open head injuries and closed head injuries.
Open head injuries occur when the skull is damaged or compromised in some way. As a result, the brain, which is normally nested safely inside, is exposed to external dangers. Examples of this might include:
Sustaining a gunshot wound or being stabbed during an assault
Projectiles and debris from a car accident penetrating the skull and injuring the brain, or
Blunt force trauma to the skull causing it to fracture and pierce the brain.
So open head injuries involve trauma to the brain from something on the outside. Closed head injuries, on the other hand, occur when the brain is injured from the inside. The skull remains intact but fails to protect the brain from trauma and harm. Examples could include:
Suffering a concussion in a traffic accident, which means that your brain literally makes contact with the hard surface of the skull
Brain death or damage as a result of asphyxia or drowning in a swimming pool accident, or
Brain damage as a result of exposure to toxins or poisons.
While these head and brain injuries are different, they can all be incredibly dangerous. It is important to seek medical attention after any accident to ensure that all brain injuries – including those caused by internal trauma – are diagnosed and treated.
We Handle All Traumatic Brain Injury Cases in Killeen
At Lorenz & Lorenz, LLP, our Killeen personal injury lawyers know that any trauma involving the brain can change the course of your life forever. That's why we're here to help – regardless of whether your injury is mild or severe. We represent brain injury victims in Killeen who got hurt as a result of:
If a loved one of yours has died because of a traumatic brain injury (TBI) in Killeen, we can also help you navigate a wrongful death lawsuit. Whatever help you need, we'll be by your side. Give our personal injury law firm a call to arrange a free consultation and learn more.
How Common Are Brain Injuries?
A brain injury can be caused by a bump, blow, or jolt to the head. These injuries can also occur if you're exposed to toxic chemicals or are deprived of air for even a short period of time. Sadly, brain injuries of all varieties are far too common.
Every year, 2.8 million people sustain a traumatic brain injury in the United States. Many of these injuries are severe. It's estimated that there are more than 5 million people living with a disability caused by a TBI. Others are fatal. The CDC estimates that, in 2014, about 155 people died of injuries including TBI every day.
What Are the Signs of a Brain Injury?
Any traumatic event involving the head can potentially cause a brain injury. Here are the signs and symptoms you should be on the lookout for after an accident in Killeen, TX:
Dizziness
Headache
Blurred vision
Ringing in the ears (tinnitus)
Unexplained bleeding from the nose or ears
Tingling or loss of feeling in the extremities
Memory loss or confusion
Agitation, irritability, or other unusual changes in your mental state, or
Loss of consciousness.
Do not delay in seeking medical attention if you experience one or more of these symptoms. Prompt medical attention can be the difference between a minor brain injury and a catastrophic one.
What Are the Short Term Consequences of a Brain Injury?
When you suffer a brain injury, a lot of different things can happen. Ultimately, it depends on the type of trauma you experience. This would include whether the injury is the result of a penetrating or closed injury and the severity of that event. However, these are some common immediate and short-term consequences of a brain injury:
Edema (swelling of the brain tissue)
Hypoxia (cell death due to lack of oxygen)
Hematoma (blood pooling outside of blood vessels)
Intracerebral hemorrhage (inside the brain), and
Subarachnoid hemorrhage (outside the brain).
Left untreated, these things can cause long-term damage or even death.
What Are the Long Term Consequences of a Brain Injury?
When a brain injury is traumatic, the consequences can be life-changing. These are some of the long-term consequences you could experience if you sustain a catastrophic brain injury:
Memory loss or impairment
Permanent changes in temperament
Loss of the senses, including vision, hearing, and speech
Loss of motor function, including the ability to swallow, breath, and use the bathroom
Increased likelihood of neurodegenerative disease
Sleep disorders
Chronic pain
Seizures, and
Death.
If you struggle with any of these, you might find that you lose the ability to work or simply can't enjoy your life as much as you used to. You must suffer from depression, anxiety, or other mental health issues as a direct result of your brain injury. When someone else is responsible for that, they must be held accountable. Lorenz & Lorenz, LLP will work tirelessly on your behalf to make that happen.
Damages Available to Victims of Brain Injuries in Killeen
Brain injuries can fundamentally change your life. Those changes might be incredibly painful and expensive. Between medical bills and lost income, a severe brain injury can easily cost a young person millions of dollars over the course of their life. Even moderate injuries can cause significant financial struggles. Lorenz & Lorenz, LLP will work day and night to help you recover damages from anyone who caused your brain injury, even slightly.
We'll seek damages for:
Medical expenses, including hospitalization, surgery, medication, medical devices, and more
Rehabilitation and therapy
Nursing care
Lost wages and income
Reduced earning capacity
Disability
Property damage
Loss of enjoyment of life
Pain and suffering
Emotional distress, and more.
Brain injuries can impose both economic and non-economic costs. While economic costs might be straightforward (e.g., the cost of your medical care and the income you've lost because of your injury), non-economic costs can be difficult to calculate. These are also the costs that are most often the source of contention during negotiations.
Insurance companies will work hard to downplay your injuries and suffering. Lorenz & Lorenz, LLP will challenge them at every turn. We'll prepare a persuasive injury claim, backed by the testimony and input of reputable experts. We'll do everything we can to make it nearly impossible for at-fault parties and insurers to get out of paying you the money you deserve.
Statute of Limitations for Brain Injury Lawsuits in Texas
You might know that you've suffered a brain injury right away. Other times, you might not realize you've sustained a TBI until days, weeks, or months after your accident. It's important to know that the statute of limitations begins to run the moment you come to this discovery.
In Texas, you will have up to two years after you get hurt or discover your brain injury – whichever is later – to file a personal injury lawsuit. You'll be barred from getting compensation if you don't assert your rights in a timely fashion.
Things are tough right now, we know. You might not have the time or energy to think about a lawsuit. So, let our Killeen personal injury attorneys do the hard work for you. We'll handle your legal case from start to finish. You just focus on getting better. We can begin to build your injury claim as soon as you call us for help, so call now.
Schedule a Free Consultation With our Killeen Brain Injury Lawyers
If you or a loved one have sustained a brain injury in Killeen, you might be entitled to a financial settlement or award. Call Lorenz & Lorenz, LLP to find out how our experienced Killeen brain injury lawyers can help you navigate this very difficult and painful time. We offer a free consultation, so feel free to reach out to us online or by phone today.