Killeen Highway Crashes Lawyer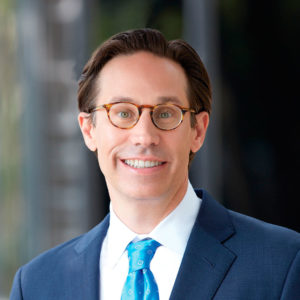 Have you recently been in a car accident on a highway that runs through Killeen, TX? You may be entitled to compensation for your medical expenses, lost income, and suffering. If you're considering legal action against the party responsible, contact the Killeen highway crashes lawyers at Lorenz & Lorenz, LLP.
We are experienced in these kinds of cases and will fight from start to finish to pursue all damages that you deserve as a result of this event.
Your first consultation is free, so don't hesitate to reach out to our firm for help today.
Using a Killeen Highway Crashes Lawyer to Make Your Case
Not every car accident requires the involvement of an attorney. If no one is seriously hurt, everyone involved has proper insurance, and the insurance companies are treating everyone fairly, it might not be necessary to involve a lawyer.
That's not always how it goes, however. When talking about a crash that occurs on a highway or freeway in Killeen, Texas, it's more likely that the matter will be serious.
After all, speeds are higher on these roadways, so there is more potential for serious injuries and significant vehicle damage.
Also, since vehicles are traveling faster, crashes happen quicker and it might be more difficult to determine who is at fault. A Killeen personal injury lawyer will help sort through the messy details of your case to understand who is responsible and if legal action should be pursued.
As soon as we are retained in your case, our team will get to work performing a variety of important tasks:
Finding the truth. One of our most important responsibilities is to understand and prove who is ultimately responsible for this crash.
Insurance negotiations. A common tactic used by insurance companies to protect their bottom line is to negotiate directly with victims before they have proper representation. Don't settle your case without first knowing exactly what it's worth.
Gathering evidence. Creating the strongest possible case will help as we pursue the damages to which you are entitled.
Managing the process. It's complicated to see a highway crash case from start to finish, especially when the other side of the case is fighting hard against you. Lorenz & Lorenz, LLP will take the burden off your shoulders.
If you would like to be represented by a Killeen personal injury attorney who will stand up for your rights, contact Lorenz & Lorenz, LLP today. We are happy to offer a free consultation to help you make an informed decision on how to move forward.
Types of Killeen Highway Crashes
For the most part, traffic moves along nicely on the highways around Killeen.
Other than times of high volume, such as on weekday mornings and evenings, the highways are a great way to get around central Texas. There are, however, a few ways in which a highway crash can occur. Understanding these types of highway crashes in Killeen can help you keep your vehicle safe on the road.
Lane Change Accidents
If a vehicle attempts to change lanes on the highway and contacts another vehicle in the process, the results can be disastrous. Since both vehicles are traveling at a high rate of speed, it only takes a minor impact to cause a serious crash.
Rear-End Accidents
These can occur on the highway just as they can occur on any type of road. When a vehicle comes up on another vehicle that is traveling slower, or has stopped entirely, a read end accident can occur. These usually happen on the freeway when traffic slows down and a trailing vehicle's driver is not paying attention.
Equipment Failure
At high speed, an equipment failure can lead to a crash. A tire blowout is a good example of this kind of highway crash.
Head-on Collision
This is a particularly dangerous type of crash – a head-on impact will often be fatal for the occupants of at least one of the vehicles. In a highway setting, this type of crash is most likely to occur on a two-lane highway where vehicles traveling opposite directions are divided by nothing more than a line.
Truck Accidents
Accidents involving commercial vehicles and large trucks are quite common on highways in the state of Texas.
Distracted Driving Accidents
Sometimes, drivers engage cruise control when traveling long stretches on highways across the state. Rather than paying attention to the road, these drivers can become distracted by cell phones, the radio, or passengers. When a driver fails to pay attention on the highway, they lose the ability to react to sudden changes in traffic patterns.
Two or more vehicles can come into contact with each other on the highway in a variety of ways. No matter what kind of accident you experienced, consider legal action if you have been hurt and the other party in the crash was responsible. Reach out to Lorenz & Lorenz, LLP today to go through a free consultation with our Killeen car accident attorneys today.
Killeen Highway Crashes Can Lead to Many Types of Injuries
Motor vehicle accidents, no matter where they take place, are highly unpredictable events. There are so many variables involved in an accident that there is simply no way to know who is going to be hurt, or how badly. It's possible for people in the same vehicle to come away with dramatically different injuries – the driver could be killed while the passenger walks away with only minor injuries, for example.
Never underestimate the injuries that you have sustained in a Killeen highway crash. Even if you feel like you are going to be okay, it's always best to get medical attention. Some of your injuries could be masked by adrenaline in the moment, only to become very painful later on.
It's possible to injure any part of your body in a highway crash. The list below touches on some of the common injuries seen after an accident at high speed.
Brain Injuries
In a powerful crash, your head might be forced into an object in the car, such as the side window. Injuries to the brain are extremely serious for obvious reasons, and could prove fatal.
Broken Bones
As mentioned previously, there is a lot of force involved in a highway crash. Broken bones are relatively common, especially in the lower legs and arms. While many broken bones will heal just fine without much long term damage, other breaks can lead to health complications for years.
Whiplash
Certain types of accidents are more likely to lead to whiplash injuries than others.
Specifically, if your vehicle changes direction suddenly – like if you are rear-ended and the car is pushed forward when it had been stopped – your head can be whipped around and a serious injury may be the result.
Wrongful Death
Sadly, given the violent nature of collisions on interstates, freeways, and highways, many of these crashes are fatal for those involved. If a family member dies in a deadly highway crash in Killeen, you may have the right to recover damages by filing a wrongful death claim against those responsible.
Always get a detailed account of your injuries after any Killeen highway crash. Not only will a thorough evaluation allow you to seek the right treatments, but these records can come in handy if you decide to pursue legal action later on.
Collect the Damages You Deserve After a Crash
Assuming the driver responsible for this crash was covered by insurance, that insurance company may contact you shortly after the accident to offer a settlement. This might seem at first like a nice gesture, but beware – they don't have your best interests in mind.
Depending on the circumstances of the case, you may be entitled to many different forms of damages. Without knowing what you are entitled to, or how much your personal injury case is worth, it would be easy to settle for a low offer. To avoid that mistake, contact our law office in central Texas today and ask for a free consultation.
What kinds of damages may be available after a highway crash?
Medical Expenses
The medical bills you rack up after a crash can be significant. From emergency treatment to surgeries and ongoing rehabilitation, you shouldn't bear the burden of these costs when the incident was not your fault.
Lost Wages
Another big impact on your financial life can come in the form of missing out on work. Without the ability to earn a living while you are recovering, your financial life can fall into disarray. Fortunately, you can seek compensation for lost wages after a highway accident in Killeen, TX.
Pain and Suffering
It is a traumatic experience to be injured in a highway crash. Beyond just the bills you've accumulated and the work you've missed, you also deserve to be compensated for the pain and suffering you have gone through.
The Killeen car accident lawyers at Lorenz & Lorenz, LLP will be proud to work hard in the pursuit of justice for you and your family. You have a limited time to file a lawsuit – typically two years from the date of your highway crash – so contact our team to get started today.
Turn to Lorenz & Lorenz, LLP As Your Killeen Highway Crashes Lawyer
Have you been hurt in a Killeen highway crash? Whether injuries were suffered by yourself or someone in your family, it's important to consider your legal options. To get help with that side of this event, contact the legal team at Lorenz & Lorenz, LLP for help right away. Our law firm has the experience and knowledge necessary to fight for your rights and assist you through this difficult process.
Thank you for taking the time to visit Lorenz & Lorenz, LLP. Even if you haven't yet decided whether or not you will pursue legal action, please give us a call to go over the details of your case. We can help you understand what the case may be worth and help you determine if you'd like to move forward. We look forward to speaking with you soon.