Killeen Construction Accident Lawyer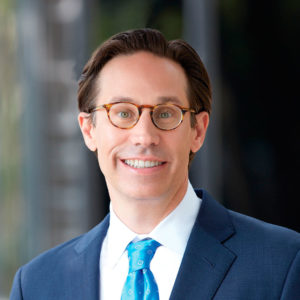 If you have been hurt on a construction site in Killeen, Texas, you may have the right to compensation for your injury. At Lorenz & Lorenz, LLP, our Killeen construction accident lawyers can help you get justice and recover a financial award to cover your losses.
These are tough times, and going through an injury can be traumatic, but you do not have to handle this on your own. Call our law office at Lorenz & Lorenz, LLP, to find out what our personal injury attorneys can do for you.
Your first consultation is free, so you have nothing to lose by reaching out to us for legal advice.
How Lorenz & Lorenz, LLP Can Help If You've Been In a Construction Accident in Killeen
We know you are going through a difficult time and it can take its toll. Holding the negligent parties accountable will go a long way towards easing some of the burdens you are bearing. You have every right to fight to get compensation for the harm done to you because of another's negligence.
At Lorenz & Lorenz, LLP, our Killeen personal injury lawyers have years of experience, and we understand what it takes to win. When you hire our law firm, our Killeen construction accident lawyers will be relentless in getting you what you need to recover. We value the attorney-client relationship and go above and beyond for our clients.
When you hire us to represent you, we will:
Examine the construction site and scene of the accident, including the equipment involved
Speak to eyewitnesses, review security video footage, and identify all who may have been in the vicinity so we can get a clear picture of what happened
Help prove your eligibility for workers' compensation
Gather and review evidence, including hospital records, police reports, and internal paperwork
Dig into the company's history with on-site accidents, including previous lawsuits
Hire experts such as doctors and other health professionals, accident reconstructionists, and construction industry experts to testify on your behalf
Help you file for workers' compensation and address any issues with the compensation board
Represent you in appealing a denial or unfair offer from the insurance company
Advise you on possible third party liability and assist you in filing a lawsuit against that party
Throughout the process, we will keep you informed and make sure to get your approval on major decisions. Communication with our clients is important to us, and you can contact us at any time with questions or concerns about the progress of your case.
Give us a call today to discuss your case for free. Learn how we may be able to help you get compensation.
Overview of Construction Accidents in Texas
The construction industry is among the most dangerous according to the Occupational Safety and Health Administration (OSHA). Every day, workers put their lives on the line, and employers should be held liable when they do not take the proper measures to ensure worker safety.
Despite being the state with the most construction workers, Texas has unfortunately acquired a reputation for unsafe construction sites in poor condition. Since 2009, more workers have died annually on Texas construction sites than on sites across the country.
Accidents are preventable with the right safety protocols in place. However, when the construction site does not promote a strong safety culture, these otherwise preventable accidents injure and even kill workers.
Common Causes of Construction Accidents
With heavy machinery, unsafe elements, and precariously high places, construction sites are naturally a dangerous place of work. Accidents of all sorts occur on a regular basis and are due to a number of causes.
The majority of construction accidents that occur as a result of such causes generally occur during the first year of a worker's employment.
The most common causes of accidents on construction sites are typically due to the following:
Lack of proper personal protective equipment when working in high spaces; safety barriers not in place
Failure to teach safe protocol for trenching and excavation procedures, resulting in the trench collapsing on workers
Hit by mobile construction machinery such as forklifts, or trapped/crushed in between equipment
Struck by falling objects such as tools, loose boards, or other equipment not properly secured
Operating defective machinery, which could involve the machinery manufacturer
Electric shock and electrocution due to lack of proper gear such as eye protection, ear protection, and gloves
Explosions due to faulty wiring, flammable material, or leakages
Failure to wear a hard hat or goggles
Scaffolds not erected properly, causing nearly 5,000 accidents each year
Repetitive motions required to do the job
Surveys conducted by workers' defense groups show that the majority of those surveyed said they were paid below the poverty level. Half said they were not being paid overtime, and 71% said they received no benefits.
These surveys make clear that workers are asked to do risky work for little pay. If you were injured doing this sort of work, the employers should have to pay up so you can get on the path to recovery.
Construction Accidents Can Cause Severe, Debilitating Injuries
The types of injuries sustained from a construction accident vary but are often debilitating and traumatic. Dealing with heavy machinery and equipment, as well as dangerous and sharp tools, increases the likelihood of severe injury.
Common construction accident injuries include:
Eye injuries due to shrapnel from grinding and sawing wood and metal
Amputation of limbs or fingers and toes
Burns from explosions and electrocutions
Cuts or lacerations
Loss of hearing due to loud machinery
Impaled on sharp objects
Sprains and strains due to overuse and repetitive motions
Spinal injuries, including paralysis
Post-Traumatic Stress Disorder (PTSD)
Exposure to toxic chemicals and gases
Traumatic brain injuries (TBI)
If you have experienced a construction injury, whether on the construction site or in the course of your job, Lorenz & Lorenz, LLP, are ready to fight for your rights. We offer a free consultation, so call us to get started.
How Can I Get Compensation After a Construction Accident in Killeen?
Most employers carry workers' compensation, which is a type of no-fault insurance that covers employees who get hurt on the job. However, Texas does not require private employers to carry workers' compensation except in a few situations, such as contracting with the government.
If you were injured on a construction site as part of your job, our construction accident attorneys in Killeen can help you file a workers' compensation claim if your employer is a subscriber. If not, we can help you sue your employer directly. We can also help you bring a lawsuit against a third party if applicable.
Workers' Compensation Benefits
Workers' compensation typically covers your losses after an injury.
These may include:
Medical bills
Lost wages
Total disability benefits if you are unable to work at all
Partial disability benefits if you have to take a lesser paying job
Death benefits for survivors in the event death occurs as a result of the injury
If your employer subscribes to workers' compensation insurance, it is generally the only way to recover from the employer. If not, you may be able to file a personal injury lawsuit. Our lawyers are here to help you determine the most effective route.
We can also help you deal with common issues that arise with workers' compensation:
Appeal delayed or denied benefits by supplying supporting medical documents
Argue against a denial based on the claim that your injury was due to a pre-existing condition
Fight claims that you are not among the worker groups covered by workers' compensation (e.g., volunteer) by reviewing employment agreements
Prove your injury in the event you are accused of trying to defraud the system with a fake injury
Find correlation between your injury and any delayed onset symptoms
Third-Party Claims
If your injury was the result of another's negligence, you can sue them as a third party. For example, if you were operating defective equipment, you may have an action against the manufacturer.
Possible third parties who may be liable:
Construction site owner if the owner has a degree of control over the premises or the work being conducted
General and subcontractors who have a duty under OSHA to maintain a reasonably safe work site and ensure compliance with safety guidelines
Architects and engineers who may have a duty to oversee work progress and compliance with regulations
Manufacturer of a defective product that causes an injury
Compensation awarded in third-party lawsuits can cover losses not covered by workers' compensation. Our attorneys can help you file a personal injury, product liability, or wrongful death lawsuit to secure the money you deserve.
Contact a Killeen Construction Accident Lawyer Today
If you have been injured in a construction accident, you do not have to deal with this difficulty on your own. At Lorenz & Lorenz, LLP, our Killeen construction accident lawyers have represented countless accident victims and will do everything we can to hold your employer and any third parties accountable for your injury.
Contact us to arrange a free consultation with our accomplished legal team. When you work with us, we treat you like family and handle your case with care and diligence. You pay nothing unless we win. Call us today.