Killeen Pedestrian Accident Lawyer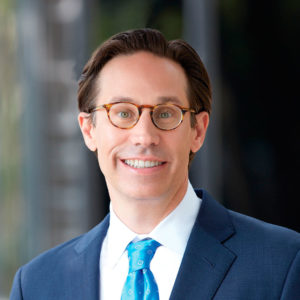 Are you struggling with an injury after a pedestrian accident in Killen, TX? Don't let the person responsible for your accident off the hook. Contact the Killeen personal injury lawyers at Lorenz & Lorenz, LLP for help recovering the compensation you deserve.
Our attorneys have more than 18 years of experience fighting on behalf of injured accident victims like you across the state. We understand that you're overwhelmed and stressed out. We also know how critical money can be at a time like this. That's why we'll work tirelessly to recover compensation from the person (or people) who caused your pedestrian accident.
We offer a free consultation because you deserve an opportunity to learn about your rights and options. Call our Killeen law office today to schedule yours.
Who Is Liable If I'm Injured as a Pedestrian in Killen?
Texas allows you to seek compensation from anyone who contributed to your Killeen pedestrian accident. This might include:
Drivers of motor vehicles
Truck drivers
Motorcyclists
Bicyclists
Other pedestrians
Employers
Manufacturers of defective vehicles or equipment, or
The state of Texas, Bell County, or the city of Killeen.
It's important to identify everyone who may share fault for your Killeen pedestrian accident. Our attorneys will carefully investigate the circumstances surrounding your accident. We'll figure out every possible cause and pinpoint who might be to blame. Then we'll demand compensation from everyone who contributed to your injuries. This can help you get your financial recovery.
What If I'm Blamed For My Killeen Pedestrian Accident or Injuries?
Try not to panic. In Texas, you're not automatically barred from recovering compensation if you are partly responsible for an accident. Under the state's modified comparative fault rules, you can seek damages as long as you share less than 51 percent of the blame.
So, someone else (or several other parties) must be mostly responsible for your injuries. If you do share some of the blame, you must know:
Your damages will be reduced to the degree you're at fault, and
You may be liable for some of the damages incurred by others in the accident.
Let's say you're struck by a vehicle while crossing the street at a Killeen intersection. You were texting at the time of the accident and, as a result, are allocated 25 percent of the blame for the accident. Your damages will be reduced by 25 percent. At the same time, you can be on the hook for a quarter of another victim's damages.
You need an attorney who knows how to protect you and your financial award. At Lorenz & Lorenz, LLP we'll stand up to defendants and insurance companies who try to blame you for an accident. We'll investigate your accident and gather evidence to support your side of the story. We'll do everything we can to shift as much of the blame away from you, as possible. The less fault you share, the more money you can recover.
What Causes Pedestrian Crashes in Killeen?
While walking is great for your health and the environment, it's not the safest way to get around the city. Killeen streets and roads aren't particularly safe for pedestrians. Every year, pedestrians are injured and killed in traffic accidents.
These accidents can (and do) happen for a lot of different reasons. However, certain factors tend to contribute to accidents more than others. Common causes of pedestrian accidents in Killeen include:
Speeding
Failing to yield the right of way to pedestrians
Distracted driving
Drunk driving
Making unsafe or illegal turns
Rushing through an intersection to beat the light
Lack of dedicated pedestrian infrastructure, including sidewalks and crosswalks
Dangerous road conditions
Defective vehicles or equipment, and
Environmental factors, such as weather or limited visibility.
Accidents can also happen because pedestrians are negligent. A rising number of accidents are happening because pedestrians are distracted and not paying attention to their surroundings.
We'll Fight to Get Money For All of Your Pedestrian Accident Injuries
Just because someone is a lawyer doesn't mean that they're prepared or qualified to help you after you've been involved in a pedestrian accident in Killeen. You need an attorney who has experience handling cases like yours. At Lorenz & Lorenz, all we do is personal injury law. Our attorneys have more than 18 years of experience negotiating and litigating personal injury cases.
We've helped countless pedestrians recover valuable and meaningful compensation for their injuries. We'll do everything we can to get money for all of your pedestrian accident injuries, including:
Soft tissue injury (bruises, sprains, and strains)
Lacerations
Broken bones
Concussion
Crushing injury
Burns
Degloving
Amputation
Head injury
Neck injury
Back injury
Brain injury
Spinal cord injury
Wrongful death, and more.
Contact our legal team today to discuss your case and learn about your legal options.
What Compensation Can I Get After I've Been Hit By a Car in Killeen?
Pedestrians don't have the protection of a large steel frame in an accident. As a result, you're vulnerable to severe and potentially life-threatening injuries. These injuries can be physically painful, emotionally devastating, and expensive. If someone else caused your accident, they should be responsible for your injuries.
Our attorneys will demand compensation on your behalf. This might include money to cover:
Medical bills
Lost wages
Disability
Pain and suffering
Emotional distress
Disfigurement
Loss of enjoyment of life, and more.
Our team has worked hard to establish relationships with some of the best injury experts in central Texas. They can help us better understand the more complicated and intricate aspects of your case. This will help us determine how much your injuries and case are worth. When we sit down to negotiate a settlement, we'll have arguments and evidence designed to help you get your recovery.
Get Help After Your Killeen Pedestrian Accident
Have you or someone you love been injured in a Killeen pedestrian accident? Contact the experienced personal injury attorneys at Lorenz & Lorenz, LLP for immediate legal assistance. You may be entitled to compensation, and we can fight to get you the money you deserve.
Call our Killeen law firm to discuss your injury case. There's only a limited amount of time to pursue compensation, so schedule your free case assessment today.