Killeen Slip and Fall Accident Lawyer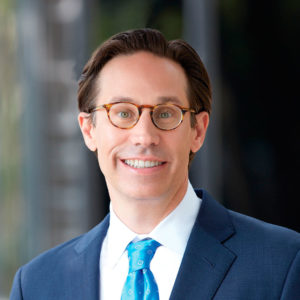 Are you struggling with an injury after a slip and fall accident in Killeen, TX? Did you fall at a friend's house or while visiting a restaurant or store in the city? If so, you may be entitled to compensation. Contact the experienced personal injury lawyers at Lorenz & Lorenz, LLP to find out how we can help you fight for the money you deserve.
We have more than 18 years of experience handling slip and fall accident cases across the state. We know how overwhelmed and stressed out you must be after your unexpected fall. We also know how important money can be as you get back on your feet. As your attorneys, we'll do everything we can to help you get a substantial financial settlement or award.
We offer a free consultation, so call our Killeen law office to schedule yours today.
How Will a Killeen Slip and Fall Lawyer Help Me?
You may be entitled to compensation after a slip and fall accident in Killeen. However, it can be challenging to actually get that money in your hands. You've already got enough on your plate, as it is. You don't need the added stress of a complicated legal claim, as well. Hiring an attorney gives you time to recover while also putting you in the best position to get the cash you deserve.
When you call Lorenz & Lorenz, LLP after your Killeen slip and fall, you can trust that we'll be there for you. As our client, you are our first priority. We'll handle your legal case so that you can focus on getting better. It's just that simple.
Here's what you can expect when you turn to our experienced Killeen personal injury attorneys for help after your slip and fall in Killeen. We will:
Stand up to insurance companies when they try to take advantage of you
Investigate your fall, determine why it happened, and search for evidence to show the property owner is at fault
Protect you if and when you're blamed for your injuries, and
Consult with injury experts across the state to identify and value your damages.
Our goal is to get the money you need and deserve after your debilitating slip and fall accident. Call our Killeen law firm today to schedule a free case assessment.
We Handle All Killeen Slip and Fall Cases
Slip and fall accidents can happen almost anywhere. We're here to help you fight for compensation after you've been injured at a Killeen:
H-E-B Supermarket
Kohl's
Walmart
Home Depot
Family Dollar
PetSmart
Lowe's Home Improvement
Shopping mall
Restaurant, bar, or nightclub
Museum
Government building, or
Home.
You don't have to be injured inside to seek compensation for your slip and fall injuries. We'll also help you if you've fallen in a parking lot, alley, or driveway. Call us today to discuss your slip and fall case to learn more.
What Causes Slips and Falls in Killeen?
Falls are a leading cause of avoidable injury and death. Unfortunately, falls still happen all of the time. Why? Sometimes people aren't careful and forget to look where they're going. Other times, falls happen because owners are negligent in the maintenance and care of their properties.
When you visit someone's home or property in Killeen, you have the right to feel safe. There shouldn't be any reason that you should have to pay extra attention to your surroundings to stay on your feet. In fact, if you're an invited guest, the owner even has an obligation to inspect the premises for hidden dangers.
If the owner fails to do this, they may be liable if you slip and fall because of:
Broken or missing railings
Uneven floors or surfaces
Wet spots or spills
Slippery floors
Broken stairs
Unsecured rugs or mats
An accumulation of snow or ice
Loose or unsecured wires, or
Poor lighting.
Owners can be liable for dangerous conditions both inside or outside of a building on the property. Contact our attorneys for help if you've been injured because of a negligent property owner.
What Compensation Can I Get If I Slip and Fall in Killeen?
Slips and falls can lead to serious injuries. Medical bills can add up quickly. If you can't work, you may find that you can't make ends meet with your limited income. Fortunately, you can seek compensation from the negligent property owner who allowed you to fall.
Our attorneys will seek monetary damages on your behalf. We'll fight to recover money for:
Medical expenses
Rehabilitation
Lost wages
Disability
Reduced earning capacity
Pain and suffering
Emotional distress
Loss of enjoyment of life, and more.
Since 2001, we've built relationships with some of the best injury experts in Texas. They can provide valuable insight and information as we investigate and build your premises liability case. With their help, we can enter negotiations armed with the strongest possible arguments and evidence. This can help us leverage insurance companies and negligent property owners into offering a fair settlement.
What If I'm Blamed For My Killeen Slip and Fall?
Don't panic. Under Texas law, you may still have the right to seek compensation. Texas is a modified comparative fault state. The bar to recovery is 51 percent. So, as long as you're not primarily responsible for your fall, you can still file a personal injury claim.
However, it's important to know that sharing some of the blame will impact your case. Your damages will be reduced by however much fault you share. If you're 30 percent responsible for your slip and fall, your damages will be reduced by 30 percent.
You deserve an attorney who knows how to stand up for you and protect you from accusations of fault after a trip and fall. Why? Fault can compromise your financial recovery. The less fault allocated to you, the more money you can demand.
Call Our Killeen Slip and Fall Injury Lawyers For Help
Whether you've fallen at a Killeen restaurant or while visiting city hall, our attorneys are here to help. Call our Killeen law office today to learn about your legal rights. You may be entitled to compensation, and we'll fight to get you every last dollar you deserve.
We offer a free consultation because you deserve an opportunity to understand your options. However, there's a limited amount of time to pursue compensation after a fall, so call our law firm to discuss your case today.