Killeen Workplace Accident Lawyer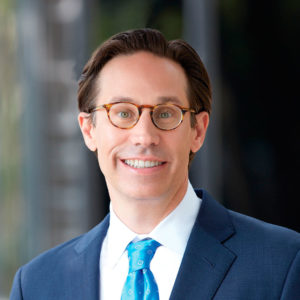 Have you suffered an injury while working in Killeen, Texas? Contact the experienced attorneys at Lorenz & Lorenz, LLP for immediate legal assistance. You may be entitled to compensation. However, it can be difficult to get your hands on the money you deserve.
Texas workers' compensation laws are designed to benefit employers and insurance companies, not injured workers like you. If you seek benefits from a workers' compensation program, there will be strict limits about how much money you can get, and when. Hiring an attorney to handle your case can make a huge difference as you fight for the money you deserve.
Our attorneys have nearly two decades of experience navigating Killeen workplace injury claims. We understand the unique complexities of your case and will do everything we can to fight for your financial recovery. You can trust that we'll go above and beyond to get you the money you need. Contact our Killeen law office today to schedule a free consultation and learn more.
What Should I Expect When I Hire a Killeen Workplace Accident Lawyer?
On-the-job accidents happen all of the time in Killeen. When you're injured at work, it can turn your life upside down. You have to deal with a painful injury and figure out how to make ends meet while you're recovering. Fortunately, you may be entitled to compensation from your employer, a workers' compensation insurance policy, or even a negligent third party.
Workplace injury cases tend to be particularly challenging. You need time to focus on getting better. That's something you can't do if you're trying to navigate a complicated workplace injury claim. The personal injury lawyers at Lorenz & Lorenz, LLP are prepared to help you in any way we can. We'll handle your injury claim and pursue compensation while you fight to get back on your feet. It's just that simple.
We will:
Help you determine the best path for obtaining compensation for your workplace injury

Stand up to insurance companies when they try to pay you less money than you deserve

Protect you if and when your employer tries to blame you for your accident to protect themselves; and

Work with injury experts to better understand the value of your injury and case.
Our goal is to get you the money you deserve after you've been injured at work in Killeen. Call our law firm to schedule a free case initial consultation and discuss your case today.
What Jobs in Killeen Are the Most Dangerous?
Texas, and the city of Killeen in particular, is home to some of the most dangerous industries in the nation. Jobs that carry the highest risk of injury or death include:
Installation, maintenance, and repair 

Construction 

Manufacturing

Warehousing

Farming, agriculture, and fishing

Oil and drilling

Pilots

Truck driving

Trash collecting, and

Roofing.
At the same time, it's possible to get injured on the job no matter what you do. Even office workers who are tied to their desks all day can sustain injuries or illnesses at work. If you've been injured at work in Killeen, you deserve to understand your rights. Call Lorenz & Lorenz today to learn more.
What Causes Workplace Accidents and Injuries in Killeen?
Workplace accidents are incredibly common. In fact, across the country, 13,000 workers are injured on the job every day. That's more than 4.74 million workplace accidents every year.
Why do these workplace accidents happen? According to the U.S. Department of Labor, the leading causes of fatal workplace accidents include:
Transportation incidents (40 percent)

Falls (17 percent)

Violence from a co-worker, third person, or animal (16 percent)

Getting crushed by equipment or caught between objects (14 percent)

Exposure to harmful substances (10 percent), and

Fires and explosions (2 percent).
Workers also commonly report suffering injuries after being confined to a small space, working with cranes and heavy machinery, and accidentally overdosing on drugs or alcohol.
Common Killeen Workplace Injuries
Since 2001, our attorneys have represented injured workers like you across the state of Texas. We've fought tirelessly to help our clients obtain compensation for a wide range of workplace injuries, including:
Broken bones

Lacerations

Sprains, strains, and other soft tissue injuries

Amputation

Degloving

Brain injury

Neck injury

Crushing injury

Spinal cord injury

Paralysis

Wrongful death, and more.
Don't hesitate to contact our experienced legal team for help after your Killeen workplace accident. We'll review your case, explain your rights, and answer any questions you have.
How Can I Get Money After I'm Injured at Work in Killeen?
You may be able to get compensation from your employer or a negligent third party by filing a personal injury lawsuit. Or, you may qualify for workers' compensation benefits. It's important to discuss your case with an experienced workplace accident lawyer to understand which option is best for you.
Personal Injury Lawsuit
If your employer doesn't have workers' compensation insurance, or if you aren't covered by the program, you may have the right to seek compensation from them directly. Or, you can file a claim against anyone whose negligence contributed to your on-the-job accident. For example, you could seek compensation from the manufacturer of a defective ladder or piece of equipment after a fall. 
When you file a personal injury lawsuit, you'll have to prove that someone else's negligence or wrongful actions caused your accident and injury. You'll probably be challenged every step of the way. Hiring an attorney can level the playing field and put you in the best position to get the money you deserve.
Workers' Compensation Benefits
Most employers in Texas carry workers compensation insurance. The insurance can be used to cover the costs f an injury after an employee gets hurt on the job. When you recover workers compensation benefits, you waive your right to file your employer. You can only initiate a separate lawsuit against them if they intentionally or maliciously caused you to get hurt. 
Workers' compensation can make it a little bit easier to secure compensation after your accident at work. However, the process is subject to very strict rules and limitations. You'll have to notify your employer and insurer not long after your accident. You'll have to see a doctor who's approved by the insurance carrier. This probably won't be your doctor. That doctor will play a critical role in assessing your injury and ultimately determining what kind of benefits you can receive, and when.
When you recover benefits from a workers' compensation program, you can only get money for medical expenses and lost wages. You can't get money for pain and suffering, emotional distress, or other injuries you sustain because of your injury. Those are only available if you file a personal injury lawsuit.
There are different types of workers' compensation benefits that can be paid at different times after your accident. These include:
Temporary Benefits

: Up to 70 percent of your pre-injury wages while you recover.

Supplemental Benefits

: Paid after you've reached Maximum Medical Improvement (MMI); 80 percent of the difference between your pre-injury wages and what you can earn now.

Permanent Benefits

: Up to 75 percent of your pre-injury income if you've become permanently disabled because of your on-the-job injury.
Workers' compensation claims can be quite challenging. Contact our law firm today for help getting the money you deserve.
You Deserve an Experienced Killeen Workplace Accident Lawyer
Dealing with an injury is never easy. At Lorenz & Lorenz, LLP, our attorneys understand that a workplace injury can be particularly challenging. There may be several obstacles standing between you and the cash payout you need. We'll stand by your side throughout the entire process and fight to secure a financial award on your behalf.
Contact our experienced Killeen personal injury attorneys to schedule a free consultation. There's a limited amount of time to pursue compensation after a workplace accident, so call our law office for help today.