Leander, TX Motorcycle Accident Lawyer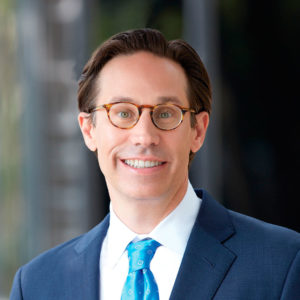 Were you recently injured in a motorcycle accident in Leander, TX? You may be entitled to compensation for your medical expenses, the cost of vehicle repairs, and lost wages.
The experienced Leander, TX motorcycle accident lawyers at Lorenz & Lorenz, LLP can help you fight to secure a full financial award from those responsible for your injuries.
Give our law office in Austin, TX a call to schedule your free consultation today.
How Our Texas Law Firm Can Help with Your Motorcycle Accident Case
When you need to protect your health and your prospects for the future in the aftermath of a devastating motorcycle accident, enlisting the services of a Leander, TX personal injury lawyer from Lorenz & Lorenz, LLP is a great place to start.
Our personal injury law firm will help you pursue the damages you deserve by:
Helping you understand the legal options that are available to you
Discussing the details of your case with relevant experts
Handling the administrative side of your personal injury lawsuit
Identifying the party that is responsible for your motorcycle crash
Speaking with the defendant's legal team on your behalf
Researching and devising an effective legal strategy for your case
Providing you with honest answers to all your legal questions
Looking for evidence that might help to prove your claims
Analyzing your motorcycle accident and assessing your damages
Launching an independent investigation into your motorcycle crash
Providing you with a detailed overview of the Texas legal system
Offering you sound legal advice and guidance throughout your case
Working out a settlement with the defendant's insurance company
Arguing on your behalf in court, if required
Are you ready to have our experienced motorcycle injury lawyers help you fight for the compensation you need and deserve? Then please give us a call today to arrange a free consultation at our in Austin law office. We're ready to help you in any way that we can.
Texas Motorcycle Accidents – Understanding the Statistics
Riding a motorcycle in Leander or elsewhere in the Lone Star State can be a hazardous pursuit. According to the Texas Department of Transportation, motorcycle accidents:
Caused 410 people to die in 2019
Caused 1,810 people to suffer severe injuries in 2019, and
Caused 2,726 people to sustain non-incapacitating injuries in 2019
Did you suffer an injury or lose a loved one in a motorcycle accident in the state of Texas? If so, please contact Lorenz & Lorenz, LLP, as soon as you can. We offer free consultations – and we may be able to help you recover some much-needed compensation.
Common Causes of Motorcycle Accidents in Leander, Texas
Common causes of car accidents that involve motorcycles in cities like Leander include:
Fatigued driving
Lane splitting
Tailgating
Poor vehicle maintenance
Lack of visibility
Inclement weather conditions
Did the careless actions of a drunk or distracted motorist cause you to get into a motorcycle accident in Leander, TX? If so, you may be able to claim compensation for your injuries by filing a lawsuit against them. Reach out to the experienced lawyers at Lorenz & Lorenz, LLP, today to find out if you have a valid case.
Common Injuries Sustained in Leander Motorcycle Crashes
Unlike car passengers, motorcycle riders do not have the protection of an assortment of safety features, like airbags and side-door beams. As such, when they get into an accident, their bodies endure a lot of trauma.
It is not at all uncommon for Texans who get into motorcycle accidents to suffer injuries that cause them a great deal of pain or leave them with life-long health issues, such as:
Amputations
When Leander residents get into motorcycle crashes, they often sustain a lot of damage to their arms and legs. If this damage is severe, the doctors may not be able to treat it – forcing them to amputate to avoid infection.
Individuals who lose limbs in this manner usually need to undergo surgery on multiple occasions and have to attend years of physical therapy.
Traumatic Brain Injuries
The state of Texas does not force all motorcycle riders to wear helmets at all times. As such, it is not at all uncommon for them to hit their heads and suffer traumatic brain injuries when they get into an accident.
Patients who sustain injuries of this nature regularly experience symptoms like:
Profound confusion
Nausea
Headaches
Seizures
Loss of consciousness
Memory loss
For some injured motorcycle riders, these symptoms dissipate after a few days. For others, they may last a lifetime.
Internal Organ Injuries
When motorcyclists in Leander get hit by cars and trucks, their torsos can suffer a great deal of trauma. As a result, they often report to the hospital with injuries to their internal organs.
These injuries typically impact the heart, lungs, liver, and intestines.
Spinal Cord Injuries
Many Leander motorcycle riders sustain trauma to their backs when they get into accidents on the road. These impacts frequently leave them with spinal cord injuries and cause them to endure symptoms like:
Loss of bladder control
Loss of bowel control
Loss of sexual function
Loss of heat sensation
Paralysis
Would you like to have a seasoned personal injury attorney from Lorenz & Lorenz, LLP, help you fight for damages after your motorcycle accident in Leander? Then please give us a call today to set up a free consultation at our law offices in the City of Austin. We know what it will take to win your case, and we are ready to go to bat for you.
Statute of Limitations for Texas Motorcycle Accident Claims
According to section 16.003 of the Texas Civil Practice & Remedies Code, the standard statute of limitations for personal injury lawsuits in the Lone Star State is two years. In most cases, the clock begins on the day of the victim's accident.
The state of Texas makes an exception to this general rule for people who do not discover their injuries until weeks or months after their accident, as is often the case with brain damage. In situations like these, the statutory window does not begin to shut until the day the victim receives an official diagnosis from their doctor.
When courts in the state of Texas receive filings after the expiration of the statute of limitations, they almost always dismiss them immediately.
Is the statute of limitations for your motorcycle collision case set to expire in the coming weeks or months? If so, please get in touch with the skilled personal injury attorneys at Lorenz & Lorenz, LLP, as soon as you can. We have years of experience in the legal industry, and we would be happy to help you file your forms with the court before your deadline passes.
Damages Available in Leander Motorcycle Crash Lawsuits
When determining how much compensation Leander motorcycle accident victims ought to receive at the end of their lawsuits, insurance companies and courts may consider a variety of factors, such as:
The fees associated with the victim's initial medical treatment
The cost of the victim's ongoing healthcare needs
The expenses attached to the victim's rehabilitation
The cost to repair or replace the victim's damaged property
The amount of time the victim missed from their job
The effect the victim's motorcycle injuries will have on their career
The mental anguish the victim endured because of their injuries
The impact the victim's injuries will have on their quality of life
The limits on the at-fault motorist's auto insurance policy
When our Texas law firm files personal injury claims on behalf of Leander motorcyclists, we almost always pursue compensation for their:
Medical bills
Ongoing care costs
Rehabilitation expenses
Property damage
Lost wages
Loss of future earning capacity
Mental anguish
Loss of enjoyment of life
When Leander residents lose their lives in motorcycle accidents, our legal team helps their family members pursue damages through a wrongful death action. This can provide grieving families with financial assistance for:
Funeral expenses
Loss of inheritance
The seasoned lawyers at Lorenz & Lorenz, LLP, have been fighting for the people of Leander for many years, achieving numerous favorable verdicts and settlements along the way. If you would like to have us use our skills and experience to help you pursue the compensation you deserve, please give us a call or contact us online today.
Your Experienced Leander, TX, Motorcycle Accident Lawyer
When you need a Leander, TX, motorcycle accident lawyer to aid you with your pursuit of damages, you can always rely on Lorenz & Lorenz, LLP. We have the industry experience and statutory knowledge needed to work on just about any personal injury case, no matter how complex it may be. Get in touch with us today to set up a consultation at our Austin law office and learn more about our legal services.