Pflugerville Wrongful Death Lawyer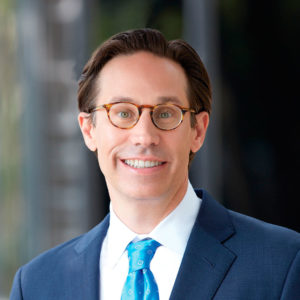 The unexpected death of a loved one is traumatic and shocking for the family. If that death is a consequence of an avoidable accident, the family may have the right to take legal action and hold the negligent party accountable. Now is not the time to navigate a challenging injury claim on your own. Call the Pflugerville wrongful death lawyers at Lorenz & Lorenz, LLP, for help.
Contact an attorney at our law office to schedule a time to discuss your wrongful death case in detail. As always, your initial case evaluation is 100 percent free.
Why Hire Lorenz & Lorenz, LLP, After a Wrongful Death in Pflugerville, TX?
It is devastating to lose a loved one to an accident that could have been prevented. The Pflugerville personal injury lawyers at Lorenz & Lorenz, LLP, are aware of the frustration and pain of knowing that the careless actions of another led to your loved one's death. We have represented countless family members in wrongful death cases and have seen firsthand the unimaginable impact of such a death.
We cannot bring your loved one back, but we can go after the negligent parties whose reckless behavior is the reason for your loss. We will work tirelessly to hold them accountable for your suffering. When you trust our team with your wrongful death case, we will
Provide compassionate, yet fierce legal assistance to you throughout the process
Investigate the circumstances surrounding your loved one's tragic death
Determine causation and liability
Seek damages from all liable parties
Work with experts as we investigate, build, and value your wrongful death claim
Handle negotiations with insurance companies on your behalf
Our law group is well known for our forceful efforts in the courtroom, as well as our aggressive settlement negotiations with insurance companies. If they try to lowball you on a settlement offer, we are not afraid to take them to court. Give our law office in Austin, TX a call today to arrange a free consultation to learn more.
Causes of Wrongful Death
In Texas, wrongful death is defined as a death that is the result of another person's:
Neglect
Carelessness
Unskillfulness
Default, or
Wrongful act.
In other words, wrongful death is one that could have been avoided, but happened because another person didn't exercise a reasonable level of care.
At Lorenz & Lorenz, LLP, we regularly represent family members who have tragically lost a loved one as a result of:
Car Accidents
Car accidents are the most common causes of wrongful deaths. This is due in part to the number of drivers on the road as well as the manner in which they drive. The fatality rate on Texas roadways for 2019 was 1.26 deaths per hundred million vehicle miles traveled.
A large number of these fatalities are caused by the negligence of another driver due to reckless driving, speeding, and driving under the influence. In some cases, it may be the city or county that is responsible if the accident occurred as a result of road conditions.
All too often, distracted driving is a cause of fatal car accidents in Pflugerville. From fumbling with the car radio to checking out social media accounts to many more:
Reading a map or using a GPS navigation
Talking to passengers
Using a phone application
Looking at visual distractions
Talking or texting on the cell phone
Eating or Drinking
When a car or motorcycle accident is fatal, the responsible party should be held fully accountable. Our injury team will work hard to make that happen while you grieve.
Accidents at Work
Workplace accidents that cause serious injuries and fatalities are unfortunately common in the United States. At times, there are unexpected accidents that no one could have foreseen or prevented. However, in too many cases, work-related accidents are caused by the negligence of one or more persons.
According to the United States Bureau of Labor Statistics, which gathers information on work-related deaths, Texas had the highest number of fatal accidents in the workplace.
In 2016 alone, 545 workplace deaths occurred in Texas. Some of the events that caused these deaths included:
Fires and explosions
Contact with equipment and objects
Exposure to toxic substances and environment
Higher risk occupations like construction jobs and dangerous manual labor have higher cases of workplace deaths.
Medical Malpractice
Most doctors and other medical professionals are competent, careful, and highly skilled. However, they are human and mistakes happen. These mistakes occur when medical personnel do not follow correct procedures, cut corners, or simply miss something.
When it comes to wrongful death caused by medical malpractice, the most common causes are either failure to diagnose a condition or misdiagnosis of a condition. Errors during surgery, as well as when treating conditions are also common causes of wrongful deaths due to medical malpractice.
In 2013, deaths due to medical errors rose to 250,000, according to research conducted by the Johns Hopkins University School of Medicine. The study noted that if deaths caused by medical errors were included in the reporting of the Centers for Disease Control, they would be the third leading cause of death in the United States.
Truck Accidents
Truck accidents are similar to other auto accidents, but they are typically considered under a distinct category because of unique differences. Trucks are much larger than other types of vehicles and death is most likely the result in the event of an accident. The common causes of truck accidents are also different and can sometimes be due to negligence on the part of the trucking company. For example, improper vehicle maintenance, oversized loading, or overworked drivers who are driving while fatigued and lose control of the truck.
Product Liability
The manufacturer of the product is held responsible if a person dies from a defect in the product. This product liability is why manufacturers focus so much time on testing their products and ensuring their safety. Toxic foods, defective pharmaceutical products, defective automobiles, and unsafe products for children are commonly responsible for user deaths.
Pedestrian Accidents
Bicycle and pedestrian accidents often result in fatalities because pedestrians do not have any form of protection in a collision. The most common cause of these accidents is driver negligence. In other cases, the city or county may be held to account because the driver may not have been able to see the pedestrian due to the absence of dedicated pedestrian walkways.
No matter what kind of error or accident caused your loved one's death, Lorenz & Lorenz, LLP, is here to help. Contact our law office to schedule a free initial case evaluation today to learn more.
Compensation in a Wrongful Death Lawsuit
The Texas wrongful death statute states that a wrongful death lawsuit may only be filed by the decedent's parents, spouse, or children. You may choose to file individually or consolidate your grievances into one claim.
The statute goes on to state that family members may also be able to receive compensation through what is called a "survival action." This means family members may also bring an action to recover for losses the decedent may have been able to receive if the accident had resulted only in injury and not in death.
In some wrongful death cases, it may be possible for family members to bring both a wrongful death action as well as a survival action. The resulting compensation from both lawsuits can be significant.
As is clear, wrongful death cases can involve very complicated legal issues that are difficult without hiring a personal injury attorney. Our law office is waiting for your call and ready to assist you through the complex legal system.
Compensation in a wrongful death lawsuit may include:
Medical bills
Funeral costs
Earning capacity of the decedent
Loss of inheritance
Loss of companionship or consortium
Loss of parental guidance
Emotional pain and mental anguish suffered by survivors
How much you receive will be determined by a number of different factors, including:
Decedent's age at death
Egregiousness and severity of negligence
Occupation and earning potential of the decedent
In addition, Texas follows the modified comparative negligence rule, which prevents recovery if the victim was more than 50% responsible for the accident that caused death.
Statute of Limitations for Texas Wrongful Death Cases
If you have lost a loved one in an accident in Pflugerville, Texas, you have no time to lose in consulting an experienced wrongful death lawyer. In Texas, the statute of limitations for wrongful death lawsuits is two years. If you file after this time frame has elapsed, you will no longer be entitled to compensation from those responsible.
In order to get the most optimal settlement offer, it is critical to contact a wrongful death lawyer to begin working on your case immediately. Contact our team to help you get through this difficult time today.
Contact A Pflugerville Wrongful Death Attorney at Lorenz & Lorenz, LLP, Today
The death of a loved one is a catastrophic loss in itself, but that loss is intensified when you know it could have been avoided if others had acted responsibly. At Lorenz & Lorenz, LLP,, our Pflugerville wrongful death lawyers are successful, knowledgeable, and highly experienced. We are proud of our history of excellence and we look forward to helping you fight for what you deserve.
We know that nothing can bring your loved one back, but we will do all we can to help you find peace and get closure. Call our Texas law firm today for a free case evaluation and to discuss your legal options.