Round Rock, TX Construction Accident Lawyer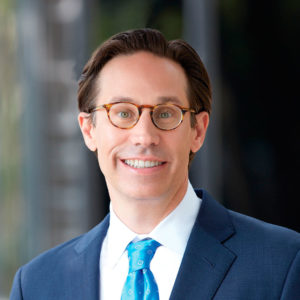 Have you been injured because of an accident on a construction site in Round Rock, Texas? If so, you may be entitled to compensation from your employer or a third party. At Lorenz & Lorenz, LLP, our Round Rock, TX construction accident lawyers can help you get the money you need to heal.
We have years of experience in helping workers fight for justice when injured on a construction site or in the course of their construction jobs. Our attorneys are available to discuss your case with you at a free consultation.
Give us a call today to speak with our accomplished legal team.
How Lorenz & Lorenz, LLP Can Help After a Construction Accident in Round Rock
When you are injured in a construction accident, you should be focusing on getting better. Unfortunately, bills begin piling up and you also have to think about getting the financial resources you need to get better. The good news is that you do not have to handle all of that on your own. At Lorenz & Lorenz, LLP, we have the legal knowledge and skill to help you pursue the benefits you deserve so you can protect your future.
Our Round Rock, TX personal injury lawyers know how to handle issues related to workers' compensation and can guide you through the process.
Here are just a few of the services we provide to our clients:
Collect evidence to understand exactly what happened at the scene of the accident, including photographs, witness statements, and medical bills
Examine company training manuals to ensure proper training and equipment use
Facilitate communication with hospitals, employer, and insurance companies
Assist you with paperwork in filing a claim
Address any obstacles raised by the insurance company
Represent you in appealing a denial or inadequate offer
Help you determine if a third party was also to blame for your injury
Throughout the process, we consult with you and make sure you know exactly what is happening as your case proceeds. We believe an effective attorney-client relationship is based on strong communication and teamwork.
We operate on a contingency fee basis, which means you pay nothing unless we secure a financial award for you. Your first consultation is free, so you have nothing to lose by giving Lorenz & Lorenz, LLP, a call at our Round Rock law office today. Our construction accident lawyers in Round Rock are available to receive your call 24/7.
Overview of Texas Construction Accidents
Injuries can impact your life in unexpected ways. Construction injuries are often especially traumatic because of the dangerous work environment and heavy equipment. Texas follows workplace safety guidelines laid out by the Occupational Safety and Health Administration (OSHA). According to OSHA, the construction industry is particularly dangerous and has to be extra diligent about safety on construction sites.
Employers are required to ensure thorough training, proper equipment, and safe working conditions.
Unfortunately, the state of Texas is high on the list for having poor conditions on construction sites. Over the last eleven years, more construction workers have died annually in Texas than anywhere else in the United States.
Despite the dangerous nature of the work, many of these accidents are preventable with heightened precautions and a culture of safety built into the workplace.
Common Causes of Construction Accidents in Round Rock, TX
Construction sites offer numerous opportunities for injury. Heavy equipment, hazardous machinery, and complex operations all combine to create unsafe conditions where things can go wrong.
Most accidents that occur on construction sites are well known because they happen repeatedly. OSHA refers to the top causes as "Construction's Fatal Four," which were responsible for 58.6% of construction deaths or injuries leading to death in 2018.
The fatal four are: falls, struck by objects, electrocutions, or being caught in or between equipment.
If construction employers invested upfront to avoid these four types of accidents, they would be able to save nearly 600 people from death in the construction industry every year.
Including the fatal four, common reasons that accidents happen on construction sites include the following:
Lack of proper communication standards across the site
Improper wearing of personal protective equipment when working at great heights and on unsteady surfaces
Faulty and unsteady ladder construction
Slip and fall accidents
Lack of proper training regarding safety protocols in excavation, resulting in trench collapses
Heavy construction machinery such as forklifts or presses that can strike or crush workers
Leaving tools and other material unsecured, resulting in objects falling and striking workers
Working with defective products
Electric shock and electrocution
Lack of proper gear such as hard hats, gloves, goggles, and ear plugs
No control over hazardous energy, resulting in explosions due to exposed wiring, gas leaks
Scaffold-related problems
Physically repetitive movement, straining joints, muscles, and tendons
Construction workers are often not paid enough for the dangerous work they do, and many do not receive overtime or benefits. The work you are being required to do is risky and you are putting your life on the line every day. You were doing the job, and when you get injured, you should get what you need to recover.
Round Rock Construction Accidents Can Cause Debilitating Injuries, Death
Construction accidents can result in pretty severe injuries, which is not surprising given the nature of the work.
In fact, one out of every five workplace-related deaths happens in the construction industry. Common construction accident injuries include:
Paralysis and other spinal cord damage
Shrapnel injuries
Blindness and other injuries to the eye
Limb amputation or digit loss
Hearing impairment or loss
Explosion and electrocution burns
Bone fractures and breaks
Deep lacerations and cuts
Knee and joint injury
Being impaled
Post-Traumatic Stress Disorder (PTSD)
Exposed to poisonous chemicals and gases
If you have sustained construction accident injuries in Round Rock simply by doing your job, Lorenz & Lorenz, LLP, can help you fight for full compensation. Call our Round Rock law firm to speak with our personal injury lawyers to get started.
How Can I Secure Compensation After an Accident in Round Rock?
If your employer does not subscribe to a workers' compensation program, you can sue the employer directly for compensation. Otherwise, your two main options for financial awards are from your workers' compensation claim and/or filing a lawsuit against a third party.
Workers' Compensation Benefits
Workers' compensation is a form of insurance that employers often carry to cover accident victims in the event of a work-related injury. Some states require that employers carry such insurance, but with few exceptions, the state of Texas does not. If your employer has chosen to subscribe to workers' compensation insurance, we can assist you in filling out the necessary paperwork to file an injury claim.
Workers' compensation can help you cover expenses under the categories of medical benefits, income benefits, and death benefits:
Hospital bills
Income loss
Disability benefits, both partial and total
Rehabilitation
Ongoing medical care
Death benefits for survivors
Workers' compensation does not typically cover:
Injuries caused by intoxication or drugs
Injuries from company policy violations
Independent contractor injuries
Injuries claimed after firing or layoff
Self-inflicted injuries
Some of the many issues we can handle that arise with workers' compensation claims include:
Staying on top of delayed benefits and keeping your case moving
Appealing denied benefits
Proving the injury was not due to a pre-existing condition
Gathering evidence that you qualify for workers' compensation
Argue against any claims of fraud or fake injury
Consult with medical experts to show that any delayed symptoms are the result of the accident
Our attorneys have extensive experience with the workers' compensation process, and we can help you ensure you have made your case effectively. Partnering with a lawyer in Round Rock can make the process go much more smoothly.
Third-Party Claims
Suing a third party who may have been responsible for the accident that led to your injury is another option to get compensation.
Possible third parties who may be liable:
Contractors and subcontractors
Site owners
Architects
Engineers
Product and equipment manufacturers
Compensation from a third party will allow you to receive more expanded coverage for your losses than with workers' compensation. We can help you identify possible third party entities and represent you in a lawsuit.
Contact a Round Rock, TX Construction Accident Lawyer Today
Workplace injuries are daunting, but with the proper legal representation, you can be on your way to recovery. You are not alone. Our Round Rock, TX, construction accident lawyers are ready to put our experience and knowledge to work for you.
At Lorenz & Lorenz, LLP, we have successfully represented clients with injuries similar to yours and we know what you are likely going through during this difficult time. Let us take the legal matters off your shoulders so you can focus on recovery and getting your life back on track.
Call our Round Rock law office today to speak with our personal injury attorneys for free. We will discuss your case with you and offer initial legal advice and possible options we can help you pursue. Remember, if we don't win, you don't pay.