San Marcos, TX Construction Accident Lawyer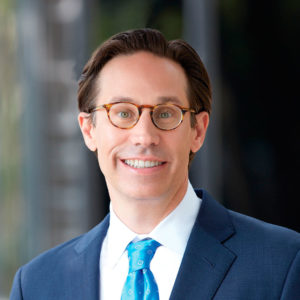 Were you recently injured in an accident on a construction site in San Marcos, TX? You may have the right to recover benefits through your employer's workers' compensation insurance policy or damages through a third-party claim. You don't have to navigate these difficult days on your own. Call Lorenz & Lorenz, LLP to find out how our San Marcos, TX construction accident lawyers can help you fight to secure a full financial award.
We offer a free consultation, so don't hesitate to reach out to us for legal assistance and advice today.
How Can Lorenz & Lorenz Help After a Construction Accident in San Marcos, Texas?
Working in the construction industry drastically increases the risk of an accident on the job. The numerous hazards throughout a construction site including equipment, tools, and environmental hazards pose a threat to workers.
Safety protocol and procedures should be in place and enforced on worksites. Company management is required to ensure that a job site is safe for employees and bystanders alike.
At Lorenz & Lorenz, LLP, we understand the emotional and physical turmoil that results from an injury after a construction accident. It can be daunting: loss of wages, depression, chronic pain, and many other ailments threaten your quality of life. Do not let your employer or other negligent parties get away with your accident. Fight for what is rightfully yours.
Hiring us means we will do everything in our power to ensure you receive fair compensation. Among other things, our San Marcos, TX personal injury lawyers will:
Collect and review all evidence pertaining to your injury. This includes hospital paperwork, imaging, any police reports, security footage, and eye witness statements.
Conduct a thorough investigation of the construction site and equipment, as well as those who were in the vicinity so we know exactly what caused the accident.
Search diligently for past issues that may put the company in a negative light, including previous workers' compensation cases and lawsuits.
Bring in renowned experts who are leaders in their fields to testify regarding your medical prognosis, psychiatric health, or other professional testimony.
Represent you and fight your case in the courtroom if we do not get a fair settlement offer.
Call us today to learn more about our firm and how we can help you. Your first consultation is free.
Overview of Construction Accidents in Texas
The construction industry is full of hardworking, dedicated individuals who put their safety on the line every day. Texas has more construction workers than any other state in the country. Unfortunately, the reality is that Texas is notorious for poor worksite conditions and safety.
Every year since 2009, more people have died on the job in Texas than in any other state. The issue lies in employers not being held responsible when their workers are injured or die wrongfully on the job. With the right precautions in place, most workplace accidents and deaths are preventable.
When a company chooses not to implement a safety culture, follow Occupational Safety and Health Administration (OSHA) guidelines, or enforce safety protocol, they are to blame for the accidents that occur on the construction site. When these accidents cause harm or death, the company should be held responsible for their negligence.
The most common workplace accidents are due to the following incidents:
Falls: Falls are the number one cause of serious accidents in the construction industry. Lack of proper protective equipment on lifts is a common cause.
Excavation/Trench Accidents: Numerous accidents can occur when the protocol for trenching and excavation procedures are not taught or followed by company leaders. People have been buried alive when the dirt caves in, drowned when exit requirements are not met and have fallen when safety barriers were not put in place.
Equipment and Motor Vehicle Accidents: Workers have been struck by worksite vehicles including bulldozers, and knocked into trenches or pushed against another hard object.
Electrocution/Electric Shock: Electrocution and electric shock on the worksite are typically caused by lack of training in electrical work. When working with electricity, personal protective equipment can make a huge difference. Gear such as face shields, eye protection, ear protection, and gloves.
Scaffolding: Every year, an estimated 4,500 construction site accidents are due to scaffold-related issues because scaffolds are not erected properly on solid footing.
Repetitive Motion Injuries: Performing the same motion repeatedly can cause injuries to muscles, nerves, ligaments, and tendons.
These accidents could be a result of poor equipment maintenance, employee error, lack of protocol in place, and/or poor job site training. Sixty-percent of on-the-job accidents occur during the worker's first year of employment.
One in five construction workers in Texas has suffered an injury on the job that required medical attention.
Sixty-percent of workers have never received any safety-related training.
Workers' defense groups have long claimed that Texas does not require enough precautions against dangerous injuries on the job site. Not only do they work in deadly and dangerous conditions, but they are often underpaid for doing so. More than half of workers surveyed by the Workers Defense Project reported wages below the poverty level. Half of the construction workers surveyed also claimed they were also not being paid overtime wages, despite their long shifts and strenuous jobs. Seventy-one percent of workers claim to have received no benefits from employers.
These statistics show that you are putting your life on the line and not necessarily receiving appropriate pay. If you have been injured due to negligence, you have a right to hold the negligent parties accountable and receive compensation that can help you heal.
Injuries Resulting from Construction Accidents
Injuries sustained from construction accidents can be chronic and even debilitating.
Neurological Damage
An injury from a fall or vehicular accident could result in damage to the brain, neck, and/or spinal cord. Nervous system damage can result in many unpleasant side effects including chronic nerve pain, loss of gross and fine motor function skills, numbness, tingling, and loss of control of other usually voluntary bodily functions.
A head injury could also result in brain damage or a traumatic brain injury. Damage to the nervous system is often irreparable and symptoms can only be managed.
Lacerations and Broken Bones
Depending on the severity of laceration or broken bones, one's quality of life could be negatively and dramatically altered. Due to hazardous chemicals and unhygienic conditions, a construction site is a dangerous place to experience a severe laceration. With all the bacteria in such an environment, a severe laceration could become infected.
If the laceration does become infected and the infection gets into an individual's bloodstream, it could be deadly. Both lacerations and broken bones can result in chronic nerve and musculoskeletal pain. Broken bones can require expensive surgery to heal properly and cost workers months off the job in wages.
Electrical Shock/Electrocution
The human body and nervous system offers little resistance against electricity. The difference in these two topics is the condition of the individual after coming into direct contact with electricity. Electrocution is a fatal incident with electricity, while electric shock is painful and results in temporary or permanent damage including loss of sensation, tingling, or trouble moving limbs.
What Compensation Can I Expect?
If you were injured on a construction site as part of your job, you may qualify for workers' compensation benefits – if your employer is a subscriber. Workers' compensation can cover medical bills, disability benefits, and lost wages. Dealing with the issues that arise as part of filing a workers' compensation claim can be difficult and complex.
Among the hurdles that can appear, are the following:
Delayed or denied benefits: Denial of benefits can be appealed with additional medical information.
Pre-existing condition: Whether or not you have a pre-existing condition, insurance companies may try to claim that your injury was caused by that condition and not by negligent parties on the worksite.
The employer claims you are not covered: Some worker groups, such as volunteers, may not be covered by workers' compensation. We will thoroughly review your employment agreement to be certain of your eligibility.
Fraud accusation: Workers can sometimes be accused of faking the injury in an attempt to defraud the system. We will demonstrate proof of injury with medical documents and expert testimony.
Gradual symptoms: If symptoms related to your injury do not appear immediately, it can be difficult to prove that they are a direct result of the onsite accident.
If your employer doesn't carry workers' compensation insurance or if another party contributed to your construction accident, you may have the right to file a civil personal injury lawsuit. Damages awarded in these third-party actions are more expansive and can include compensation for things like pain and suffering and emotional distress.
Contact a San Marcos, TX Construction Lawyer Today
Most construction accidents are preventable. Taking the necessary precaution and ensuring proper training can protect workers in a dangerous industry like construction. Unfortunately, this is not always the case, and you may have been injured due to negligence by the company, co-worker, or even a third party like a machine manufacturer.
If you have been injured on a construction site, contact us to discuss your case. At Lorenz & Lorenz, LLP, we pride ourselves on providing our clients with top-notch representation and service. We will be tireless in getting you the justice you deserve. Call us today for a free initial consultation to speak with our understanding team of San Marcos, TX construction accident attorneys.