San Marcos Motorcycle Accident Lawyer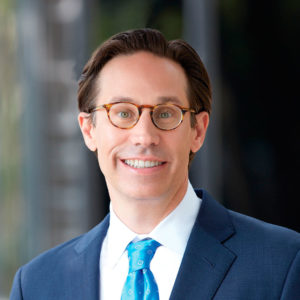 Did you recently get struck by a car, truck, or SUV while riding your motorcycle to work or school in San Marcos, TX? If so, you may be entitled to financial compensation for your injuries.
Reach out to an experienced San Marcos motorcycle accident lawyer from Lorenz & Lorenz, LLP, to begin the legal process. We offer a free consultation, so call us today at (512) 477-7333. It's just that easy!
How Our Texas Law Firm Can Help You Pursue the Compensation You Deserve
At Lorenz & Lorenz, LLP, we are committed to helping the people of San Marcos in any way we can after they get injured in motorcycle accidents. So, when you hire our Texas personal injury lawyers to help you battle for compensation in the aftermath of your crash, we will:
Provide You with Sound Legal Advice
The decisions you make as you work through your motorcycle crash lawsuit can have a direct impact on its eventual outcome. If you can consistently make smart calls, you might be able to boost your odds of walking away with the financial restitution you deserve.
But how can you know if you are making the correct choices? Well, when you work with our Texas law firm, you will have a skilled team of attorneys by your side to provide you with the advice you require to make smart decisions time after time.
Handle Your Case's Administrative Workload
The process of filing for compensation after a motorcycle accident in the state of Texas requires quite a lot of administrative work. During a standard case, plaintiffs must file countless forms with the court, request mountains of evidence from third parties, and send several letters and emails to the other party's insurance company.
Fortunately, when you hire Lorenz & Lorenz, LLP, you won't need to worry about your case's administrative workload. Our team of skilled lawyers and paralegals will deal with all of it on your behalf – freeing you to focus on resting and recuperating.
Negotiate a Settlement with the Other Party's Insurer
Once the other party's insurance company receives word that you are filing a motorcycle accident lawsuit, they may reach out to offer you a settlement deal. Before you consider accepting their proposal, however, it may be wise to attempt to negotiate its terms.
Over the years, our attorneys have negotiated countless settlement deals on behalf of our personal injury clients. As such, we know all of the best tactics and techniques to use to convince insurers to improve their proposals. When we represent you, we will use this knowledge to try to land you a favorable deal.
Do you need an experienced attorney to help you fight for financial restitution after your motorcycle accident in San Marcos, TX? Then please do not hesitate to contact the law firm of Lorenz & Lorenz, LLP. Our legal team is always ready, willing, and able to assist.
Common Causes of Motorcycle Crashes in San Marcos
Of the thousands of motorcycle accidents than happen in the City of San Marcos and throughout Central Texas every year, the majority are caused by one of the following factors:
Drunk driving

Distracted driving

Speeding

Unsafe turning

Lane splitting

Inexperienced drivers

Poorly maintained vehicles

Unsafe roads

Inclement weather conditions
Was your motorcycle accident caused by one of these factors? If so, you may be able to file suit against the at-fault person or business to recover some much-needed compensation. Reach out to our Texas law firm today to set up a free consultation with a skilled lawyer and learn more about your legal options.
Common Injuries Sustained By Motorcycle Accident Victims in San Marcos
Modern cars, trucks, and SUVs feature tons of safety equipment that is designed to protect their occupants in a crash. Motorcycles riders do not have this level of protection.
When they are struck by another motorist, their bodies take the brunt of the impact – often leaving them with severe injuries.
A brief list of some of the most common injuries sustained by the victims of motorcycle crashes in San Marcos would include:
Broken bones

Amputations

Burns

Degloving injuries

Lacerations

Disfigurement

Internal organ injuries
Many of these injuries require extensive surgery and months or years of physical therapy to treat. As a result, motorcycle crash victims are often left with tens of thousands of dollars in medical bills.
How Motorcycle Riders Can Reduce Their Injury Risk
Motorcycle riders can never eliminate the possibility that they will sustain an injury in an accident while traveling through the City of San Marcos. However, they can massively reduce their risk of injury by:
Wearing a helmet

Wearing protective gear

Taking a motorcycle safety training class

Performing regular maintenance on their motorcycle

Avoiding nighttime riding

Refraining from riding in inclement weather

Avoiding dangerous roads and intersections
Were you recently injured in a motorcycle accident, in spite of your best efforts to reduce your risk? If so, our accomplished legal team may be able to help you recover the compensation you need to pay your medical bills and other expenses. Give us a call today to set up a free consultation at our Austin headquarters and take the first step toward building a productive attorney-client relationship.
Compensation Available to Injured Motorcyclists in San Marcos
The financial restitution available to individuals who file a claim after a motorcycle accident depends on several factors, including:
The price of their medical care

The expected cost of their ongoing medical treatment

The impact their injury will have on their career

The effect their injury will have on their education

The impact their injury will have on their quality of life

The limits on the responsible party's insurance policy
When our team helps San Marcos residents file motorcycle accident injury suits, we typically demand compensation for:
Medical bills

Rehabilitative care costs

Lost wages

Loss of future earning capacity

Pain and suffering

Mental anguish

Loss of enjoyment of life
If the other party acted with malice or gross negligence, we also pursue punitive (or exemplary) damages. The state of Texas has a $750,000 cap on damages of this nature.
What If the Motorcyclist is Partially At-Fault for the Accident?
At Lorenz & Lorenz, LLP, we're often asked if injured motorcyclists can claim compensation if they were found to be partially at-fault for their accident. The answer is usually yes.
The state of Texas has a modified comparative fault law that allows injured parties to recover financial restitution as long as they are less than 50 percent to blame for an accident. 
However, these victims do not receive their full compensatory award. Their payout is scaled down in proportion to the amount of blame that they hold.
A San Marcos motorcyclist who was awarded $100,000 by a jury for injuries suffered in a collision that they were 20 percent at-fault for will not get their full $100,000. Instead, they receive a check for $80,000.
Do you have questions about the amount of compensation you may be eligible to receive for your Texas motorcycle accident case? If so, please do not hesitate to call our law office for help. We are always available to help our friends and neighbors in San Marcos.
Deadline for Filing Motorcycle Accident Lawsuits in Texas
The state of Texas has a standard two-year statute of limitations on most personal injury cases. As such, individuals who suffer injuries in motorcycle or car accidents in San Marcos, TX, are typically required to begin fighting for compensation before the second anniversary of their collision. Those who file suit after this deadline typically have their cases dismissed immediately.
Texas law makes exceptions to this general rule for the following groups of people:
Injured Minors
Minors do not have the legal authority to file lawsuits in the state of Texas. As such, their two-year statute of limitations does not begin on the date of their accident. Instead, it starts on their 18th birthday – the first day they can file a claim.
People with Late Diagnoses
Some people do not discover the extent of their motorcycle accident injuries until weeks or months after they occur. For such victims, the statutory window does not begin to close on the date of their crash. It starts on the day they are diagnosed by their physician.
Would you like to have our experienced attorneys help you file your motorcycle accident lawsuit before your statutory window closes? Then please reach out to us today and set up a free case review with one of our attorneys.
A San Marcos Motorcycle Accident Lawyer You Can Count On
The lawyers at Lorenz & Lorenz, LLP, have been helping the people of San Marcos file motorcycle accident claims for many years. During that time, we have achieved countless favorable outcomes on behalf of our valued clients. If you would like to have us assist you with your case, all you need to do is pick up the phone and give us a call.