Six Questions to Ask a Personal Injury Lawyer During a Free Consultation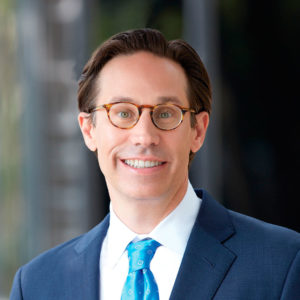 Many Texas law firms, like Lorenz & Lorenz, LLP, offer a free consultation to people who sustain injuries in avoidable accidents. They do so to learn more about their cases, give them a brief overview of their legal services, and help them feel comfortable with the claims process.
If you suffered an injury because of the negligence of another party, you should know of these six questions to ask an Austin personal injury lawyer during a free consultation.
What Are Your Fees?
When hiring a lawyer to help you battle for compensation after a dog bite or car accident, it is vital that you find out how they intend to bill you.
Most personal injury law firms in Texas, like Lorenz & Lorenz, LLP, operate on a contingency fee basis. This practice means that they will only charge you a fee if they win your case and recover damages.
Law firms that work on contingency almost always keep between 30 and 40% of your net compensatory award as payment. However, it is generally a smart idea to double-check your lawyer's rate before signing any documents.
Have You Handled Many Personal Injury Cases Like Mine Before?
It can be easy to assume that personal injury lawyers are familiar with just about every aspect of the law. However, it is quite possible the lawyer you are meeting with has never handled your type of case.
When asking about a law firm's experience with claims like yours, you may also wish to question them about their track record of success in handling these types of cases. Ideally, you want to work with a legal team that has successfully recovered damages for clients like you many times before.
While speaking with prospective lawyers about their experience, you may even ask them to provide you with references you can call. A skilled legal pro should have no trouble giving you a long list of happy customers.
Who Will Be Working On My Case?
Before agreeing to work with a personal injury law firm, it is essential that you find out which one of their team members will be handling your case. In many cases, the attorney you meet at your consultation will not be the one that will take care of the day-to-day management of your claim. If the lawyer that will work on your case is not in the room, don't be afraid to ask to meet them. Doing so can help to make sure that you are pleased with your legal representation before signing any documents.
If your designated attorney is out of the office or is otherwise unavailable, you may instead opt to ask the person you are speaking with:
Why were they chosen to handle the case?
How long have they been practicing personal injury law in Texas?
How long have they been working at the firm?
Who will be supervising their work?
Asking these follow-up questions can help you get a better picture of who and what you will be getting if you agree to work with the firm.
Will My Attorney Be Prepared to Take My Case to Trial If Necessary?
The vast majority of people who recover compensation after accidents in the state of Texas do so by agreeing to a settlement with the other party. However, there is a chance that the defendant in your claim will not want to offer a reasonable deal. As such, you need to be prepared to go to trial if necessary.
When you meet with your prospective attorney, consider asking them how often they take cases to trial as well as how often they emerge successful in the courtroom. You may also ask them to give you some specifics about the steps they intend to take to prepare your lawsuit for court.
Asking these questions should help you understand whether your lawyer is truly willing to take your pursuit of compensation all the way.
How Long Will It Take to Resolve My Personal Injury Claim?
The amount of time it takes to resolve a personal injury lawsuit can vary a lot from one case to the next. Some victims receive their compensation in a matter of months. Others have to wait for several years.
Before agreeing to work with a Texas personal injury law firm, it is a good idea to ask them how long they expect your case to take.
There are a variety of factors that could impact the length of time it takes to resolve your Texas personal injury case, such as:
The number of parties that are liable for your damages
Whether or not there were other victims in your accident
Whether or not there is a disagreement between expert witnesses
The length of time it takes to investigate your accident
Whether or not the other party's insurer is cooperative
The length of time it will take for you to recover from your injury
Whether or not you are partially at-fault for your accident
The lawyer you speak with should take these considerations into account when providing you with their best estimate on the length of time it could take for you to recover the compensation you deserve.
How Much Is My Personal Injury Case Worth?
No two personal injury claims are ever the same. As such, the lawyer you speak to will not be able to provide you with a precise assessment of the value of your case.
However, an experienced personal injury attorney should have no trouble giving you an estimate of the size of your potential payout. To do so, they will consider factors like:
The cost of your initial medical treatment
The fees associated with your rehabilitation
The expenses attached to your ongoing healthcare needs
The amount of time you missed from work
The impact your injury will have on your future career
The mental anguish you endured because of your injury, and
The effect your injury will have on your overall quality of life
If you've been injured by a person or business that acted with malice, the attorney will also consider whether you may claim punitive (or exemplary) damages from the insurance company.
Having taken all of these factors into account, the lawyer you speak with should be able to provide you with an estimate of the value of your claim.
Ready to Arrange a Free Consultation with Lorenz & Lorenz, LLP?
Now that you know what questions to ask your personal injury lawyer at a free consultation, you might be wondering how you can arrange a meeting with the knowledgeable team at Lorenz & Lorenz, LLP. Luckily, we make it easy. All you need to do is give us a quick call at a time that is convenient for you, and we'll take care of the rest.