Temple Car Accident Lawyer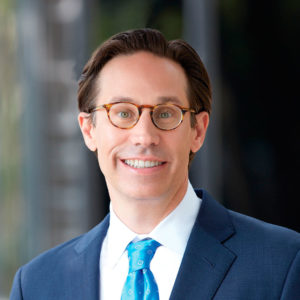 Have you or someone you love been involved in a car accident in Temple, TX? If someone else is responsible, you may be entitled to compensation. Getting the money you deserve can be tough. Insurance companies will fight you every step of the way and try to minimize your payout. You deserve an experienced Temple car accident lawyer on your side.
The attorneys at Lorenz & Lorenz, LLP have been dedicated to helping car accident victims in central Texas for more than 18 years. We understand how important money can be after an accident and will do everything in our power to get every cent you deserve. Contact our Temple injury lawyers to schedule a free consultation. We'll review your case and explain your legal options. There's a limited amount of time to act, so call today.
Why Should I Hire a Temple Car Accident Lawyer?
An unexpected accident can turn your life upside-down. It can take weeks, if not months, to get back on your feet. You may struggle with excruciating pain and have to miss time at work. You need to focus as much of your attention as possible on your recovery. You can't do that if you're also trying to pursue compensation from another driver or their insurance company. Hiring an attorney will help to protect your rights and give you time to get better.
Here's why you should not hesitate to call the personal injury lawyers at Lorenz & Lorenz after you've been injured in a Temple car accident.
Insurance companies will try to manipulate you into accepting a lowball offer.
You'll probably be blamed for the accident or your injuries.
You may not know what your case is worth. If you try to handle your case yourself, you risk letting the other side decide what you should be paid.
You may not realize that more than one person might be responsible (and therefore liable) for your injuries.
Our attorneys will carefully investigate your case and determine why it happened. Then we'll identify everyone who could potentially be responsible. We'll pursue compensation from anyone who played even the slightest role in causing your injuries. We'll go toe-to-toe with insurance companies and fight to recover all of the compensation to which you're entitled.
Call our Temple law office to discuss your car accident case today. If you can't make it into the office, we'll come to you. We're available whenever you need us, 24 hours a day, 7 days a week, 365 days a year.
What If I'm Partly to Blame For My Temple Car Accident?
Don't panic. Just because you share some of the blame for your accident doesn't mean you'll automatically lose the right to recover compensation. In Texas, more than one person can be liable for a crash. This includes accident victims.
Texas is a modified comparative fault state. You can get money for your injuries as long as you're not primarily responsible for the accident. In other words, you must be less than 51 percent at fault for the crash.
While you can recover compensation, your award will be reduced by your degree of fault. You'll also be partly liable if someone else suffered any injuries or damage in the crash.
Let's say you were 25 percent at fault for a Temple car accident. You suffered $20,000 in damage in the crash. You'll be able to recover a maximum of $15,000, or 75 percent, of your damages. You may also be on the hook for 25 percent of another victim's damages.
What Damages Can I Get For My Car Accident Injuries?
The physical, emotional, and financial costs of an accident can be overwhelming. You shouldn't be responsible for these costs when someone else is to blame. Fortunately, you may have the right to file an insurance claim or lawsuit to recover monetary damages.
At Lorenz & Lorenz, LLP, our skilled attorneys will seek compensation from anyone who caused you harm. This might include money for:
Medical bills
Property damage
Lost wages and income
Disability
Pain and suffering
Emotional trauma
Disfigurement
Loss of enjoyment of life, and more.
Our goal is to make sure that you get all of the money you need after your accident. To do this, we'll work with experts as we navigate your case. They can provide critical insight regarding the extent and value of your injuries. This will help us when we sit down to negotiate a settlement on your behalf.
We'll Fight to Get Money For All of Your Car Accident Injuries
Some law firms will only agree to take your case if you've sustained a catastrophic injury. At Lorenz & Lorenz, we understand that any injury, no matter how minor, can be devastating. We'll work tirelessly to get you money for all of your car accident injuries, including, but not limited to:
Broken bones
Soft tissue injury
Burns
Chest injury
Crushing injury
Neck injury
Brain injury
Spinal cord damage
Paralysis
Amputation
Wrongful death, and more.
No case is too big or too small. Contact our skilled personal injury attorneys to discuss your case today.
How Common Are Car Accidents in Temple, TX?
Car accidents happen just about every day in and around Temple. Unfortunately, the number of collisions has increased in recent years. According to the Texas Department of Transportation, there were 1,207 car accidents in Temple in 2014.
By 2017, that number shot up to 1,592. That's an increase of more than 31 percent in just a few short years.
How Serious Are Temple Car Accidents?
Accidents in Temple often cause severe injury and, in some cases, are fatal. Here's a breakdown of car accidents in 2017.
Fatal Car Accidents: 7
Car Accident Fatalities: 9
Serious & Possible Serious Injury Crashes: 88
Injury & Possible Injury Crashes: 1,249
Most car accidents leave those involved struggling with some kind of injury. If you've been injured and someone else is responsible, you might be entitled to compensation. Call our Temple law firm today to learn more about your legal rights.
When Do I Have to File a Car Accident Claim?
We know things can get crazy and hectic after you've been involved in a motor vehicle accident. You may be in the hospital for a while or dealing with a painful injury at home. There's a good chance you'll have to send your car in for repairs, which can limit your ability to get things done.
Don't let the stress of an accident let you forget to assert your rights. Texas has a strict statute of limitations for bodily injury cases. Generally speaking, you'll have two years from the date of your Temple accident to file a claim. You risk losing out on valuable compensation if you wait too long to ask for the money you deserve.
Need Help After Your Temple Car Accident?
Are you struggling with a painful injury after your Temple car accident? Do you find yourself overwhelmed and stressed out? Contact the personal injury attorneys at Lorenz & Lorenz, LLP for immediate assistance.
We'll handle your complicated legal claim and fight to get you the money you need and deserve. All you have to do is focus on getting better. It's just that simple. Call our Temple injury lawyers to schedule your free initial consultation and learn more.