Temple Premises Liability Lawyer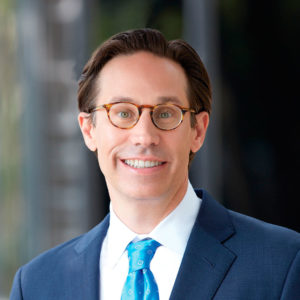 Did you sustain an injury in an accident on someone else's property in Temple, Texas?
If so, you may be entitled to recover the compensation you need to pay for your medical bills, lost wages, and suffering.
To begin your legal battle, all you need to do is reach out to an experienced Temple premises liability lawyer, like those at Lorenz & Lorenz, LLP.
How Our Temple Personal Injury Lawyers Can Assist with Your Premises Liability Case
Getting injured on someone else's property can devastate your health and your finances. Luckily, you do not need to put the pieces back together on your own.
The knowledgeable Temple personal injury lawyers from Lorenz & Lorenz, LLP, are here to help.When you hire our law firm, we'll work hard to get your life back on track by:
Launching a detailed investigation into the cause of your accident
Identifying the party that is liable for your damages
Providing you with an overview of your potential legal options
Speaking with the other party's legal team on your behalf
Consulting with medical experts about the extent of your injuries
Putting together an effective legal strategy for your lawsuit
Looking for evidence that may sway your case in your favor
Giving you astute legal advice at every stage of your case
Answering any questions you might have about the legal process
Working out a fair settlement deal with the other party's insurer
Presenting evidence and arguing on your behalf in court, if required
Are you ready to have a team of experienced personal injury attorneys help you pursue the compensation you deserve after your accident on another person's property? Then please pick up your phone and get in touch with Lorenz & Lorenz, LLP, at your earliest convenience. We have been fighting on behalf of Central Texas residents for years, and we are ready to do the same for you.
Understanding Texas Premises Liability Laws
In the state of Texas, you could be entitled to compensation if you suffer an injury on someone else's property if you can prove that they acted with malice, recklessness, or negligence.
Defendants that could be named in a premises liability lawsuit include:
The property owner
The property manager
The maintenance team
The janitorial team
The security company
To recover the compensation they need and deserve, plaintiffs generally need to prove the following four points:
The defendant owed them a duty of care
The defendant's negligence breached that duty of care
The defendant's breach of duty caused their injuries, and
Their injuries are as life-altering or painful as they claim
Do you believe you have a valid premises liability case against a negligent property owner or maintenance team? Then please do not hesitate to call a seasoned personal injury attorney at Lorenz & Lorenz, LLP. We would be more than happy to review the details of your accident and let you know if you should move forward with a claim.
Common Causes of Premises Liability Accidents in Temple
Every year, thousands of people in Temple and throughout Texas get into accidents in bars, banks, stores, gyms, hotels, and other privately owned properties. The most common causes of these accidents are:
Inadequate Lighting: When people cannot see where they are walking, they often trip and severely injure themselves.
Wet Floors: When custodians fail to address wet floors, visitors inevitably get into slip and fall accidents.
Animal Attacks: Property owners often keep dogs on their premises for security reasons. Unfortunately, those animals sometimes bite innocent people.
Broken Railings: When visitors lean against a railing on a stairway or a landing, they expect it to support their weight. When those railings break, they can get severely injured.
Fires: Many hotels and restaurants feature open fireplaces and barbecue grills. When used in an unsafe way, these fires can leave patrons with painful burns.
Would you like to have an experienced personal injury attorney in Temple to help you fight for compensation after an accident involving a barbecue grill or a broken railing? Then please get in touch with the team at Lorenz & Lorenz, LLP, as soon as you can. We have an in-depth understanding of this area of law, and we are ready to stand up for you.
Common Injuries Sustained in Temple Premises Liability Accidents
Premises liability accidents send many Texans to the hospital every year. Injuries that are commonly diagnosed include:
Spinal cord injuries
Lacerations
Internal organ injuries
Degloving injuries
Facial disfigurement
The medication and procedures required to treat these injuries can vary a lot from one case to the next. Some patients require surgery, while others need months or years of physical and occupational therapy. Just about all patients require painkillers, antibiotics, and other drugs.
Unfortunately, these treatments tend to be quite expensive – even for an individual who has outstanding health insurance coverage. As a result, it is not at all unusual for Temple residents who sustain injuries in premises liability accidents to leave the hospital or medical clinic with thousands of dollars in healthcare bills.
If you suffered a traumatic brain injury or a broken bone after an accident on another individual's property, please call our personal injury law firm at your earliest convenience. We may be able to use our experience and skill to help you recover compensation.
Damages Available in Temple, TX Premises Liability Cases
In determining the amount of compensation to dole out to individuals who suffer injuries caused by premises liability accidents, courts and insurance companies typically consider factors like:
The cost of the victim's immediate medical treatment
The expenses attached to the victim's ongoing care needs
The fees the victim will incur during their rehabilitation
The amount of time the victim missed from work due to their injury
The impact the victim's injury will have on their ability to work
The cost to repair or replace the victim's property
The mental anguish the victim suffered as a result of their injury
The effect the victim's injury will have on their quality of life
The limits on the at-fault party's insurance policy
Generally speaking, individuals who sustain injuries that leave them with long-term health challenges and prevent them from returning to their job receive the most substantial compensatory payouts.
When the knowledgeable premises liability attorneys at Lorenz & Lorenz, LLP, represent injured Temple residents, we pursue damages for their:
Medical expenses
Ongoing care costs
Rehabilitation fees
Lost income
Loss of future earning capacity
Property damage
Loss of enjoyment of life
Mental anguish
When Temple residents lose their lives in premises liability accidents, our attorneys help their families file wrongful death lawsuits. In doing so, we generally fight for compensation for their:
Loss of inheritance, and
Burial or funeral expenses
Do you want to have an experienced personal injury lawyer from Lorenz & Lorenz, LLP, take a look at your case and let you know how much it might be worth?
Then please give us a call today to set up an initial consultation at our office location in Waco or Austin.
Our team has been practicing law in Texas for years, so you can be confident our estimate is accurate.
Deadline for Filing Premises Liability Claims in the State of Texas
Texas Civil Practice and Remedies Code § 16.003 explains that the statute of limitations for almost all personal injury claims in the Lone Star State is two years. As such, individuals who suffer injuries in accidents on another person's property must generally file suit against the at-fault party before the second anniversary of the incident. People who fail to do so may lose their right to civil justice.
The state of Texas offers a notable exception to this general rule for kids who get hurt on someone else's property. Because minors cannot file suit against a negligent property owner, their two-year statutory window does not begin on the day they get into their accident. Instead, it starts on the first date they can take legal action – their 18th birthday.
Over the years, the experienced attorneys at our law office have helped a plethora of Temple residents file premises liability claims before their two-year statute of limitations expired. If you want to have us do the same for you, all you need to do is give us a call or contact us online to schedule a free consultation with a member of our team.
A Temple Premises Liability Lawyer You Can Count On
When you need a skilled Temple premises liability lawyer to help you fight for compensation after an accident on another person's property, you can always rely on Lorenz & Lorenz, LLP. Our legal team has been standing up for clients like you for years – achieving favorable outcomes in the process. Reach out to us today to learn more about how we can assist you.