Temple Uber Accident Lawyer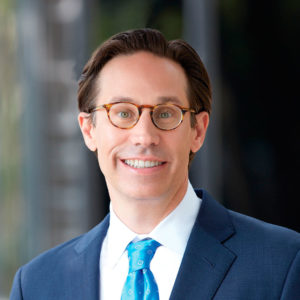 Have you been injured in an accident involving an Uber in Temple, Texas? You may be entitled to compensation. Unfortunately, it can be tough to get the money you deserve. You need a Temple personal injury lawyer who has experience handling these types of complicated car accident cases.
At Lorenz & Lorenz, LLP, our personal injury attorneys have more than 18 years of experience fighting to assert the rights of accident victims like you. Even though cases involving Ubers are relatively new, we know how to get the money you need. We stay up to date on all changes in the laws that will affect your case. This will give us the edge we need as we go toe-to-toe with at fault drivers, Uber, and insurance companies.
Contact our Temple Uber accident lawyers today. We offer a free initial consultation so that you can learn about your legal options. If you decide to pursue compensation, we'll fight for you every step of the way.
Who's Liable For My Uber Accident Injuries?
It depends. In Texas, more than one person can be liable for damages after an accident. Anyone who contributes to your injuries can be on the hook for your costs and suffering. This might include:
Your Uber driver
A driver of another vehicle
Bicyclists
Pedestrians
Manufacturers of a defective vehicle or equipment, and/or
Government agencies.
Knowing who to blame for your Uber accident is critical to your personal injury case. Our attorneys will carefully investigate the circumstances surrounding your accident and determine every possible cause.
That'll help us identify anyone who contributed to the crash. Then we'll seek compensation from everyone who shares any of the responsibility for your injuries.
How Do I Get Money If an Uber Driver Caused the Accident?
A lot of different parties can be involved when you're injured in an Uber accident in Temple. There's the Uber driver, their personal car insurance company, the rideshare service, and Uber's insurance provider. Who should you seek compensation from? It depends on what the Uber driver was doing at the time of the crash.
Not Logged into the Uber App
When an Uber driver isn't logged into the Uber app, they'll be liable for any injuries or damage that result from an accident. In Texas, all drivers are required to have minimum amounts of car insurance. If you're injured, you can seek compensation from their private policy. If the insurer refuses to pay, or if the benefits don't cover the full extent of your injuries, you can file a lawsuit against the Uber driver and hold them personally accountable.
Uber Driver Using the App, Waiting For a Ride Request
Uber drivers don't always have a passenger in the car. There are times when drivers will have to wait for a rider to request a ride. What happens when you get into an accident with a driver who logged into the app but hasn't confirmed a ride request? You can seek compensation from the driver, their insurer, or possibly Uber's insurance provider.
You'll have to seek compensation from the driver and their private insurance policy first. If your damages exceed what those benefits will pay, you can file a claim to recover benefits from Uber's policy. The rideshare company extends limited liability coverage when their drivers are logged into the app.
This includes:
Personal injury protection of $50,000 per victim, up to $100,000 per accident, and
Property damage protection of $50,000.
Most Uber drivers are classified as independent contractors. This means you can't go after Uber itself if you're in an accident with its driver. However, Uber's insurance benefits can be fair game. It's important to know that Uber reserves the right to deny insurance coverage if the company believes that the driver was distracted or drunk.
Uber Driver Has Accepted a Ride Request
Uber has a million-dollar insurance policy that becomes effective the moment a driver accepts a ride request through the app. It covers accidents that happen while the driver is en route to pick up a passenger and while the passenger is in the vehicle. It only terminates once the ride is officially over.
Uber's coverage is secondary to the driver's personal insurance policy. In other words, you'll have to exhaust benefits with the driver's own insurer before you can seek money from Ubers coverage.
What Compensation Can I Get For My Temple Uber Accident Injuries?
Like any car accident, collisions involving an Uber or Lyft can be violent. There's great potential for serious and debilitating injuries. You can seek compensation for all of your economic and non-economic damages.
This can include money for:
Medical bills
Rehabilitation
Nursing care
Property damage
Lost wages
Disability
Pain and suffering
Emotional distress, and more.
At Lorenz and Lorenz, LLP, our attorneys have worked hard to establish relationships with some of the best injury experts in the state of Texas. They can provide critical insight as we work to build your Uber accident case.
With their help, we'll be able to accurately value your damages and injuries. We'll enter negotiations backed with the evidence we need to secure a fair settlement offer for you.
We'll Fight to Get Money For All of Your Injuries
Ubers aren't driven by professionals. They're operated by everyday people. There's no guarantee that your driver has a safe driving record or will be careful while you're in the car. If you get into an accident, you can sustain a wide range of injuries. These might include:
Broken bones
Burns
Crushing injury
Concussion
Head injury
Amputation
Spinal cord damage
Paralysis, and more.
Has someone you know been killed in a Temple Uber accident? We can seek compensation for your loss by filing a wrongful death lawsuit. Contact our experienced team today to learn more.
When Do I Have to File an Uber Injury Claim?
It depends. Are you seeking money from an insurance company or filing a lawsuit against the rideshare driver or another negligent party?
If you're filing an insurance claim, you'll have a short window of time in which to notify the insurer and submit your claim. How much time will you have? It depends on the insurance company. Most require you to submit a claim within a reasonable amount of time after your Uber accident.
When you want to get money with a personal injury lawsuit, you'll have to act before the statute of limitations that applies to your case expires. This is typically two years from the date of your Temple Uber accident.
You risk not getting the money you deserve if you wait too long to assert your rights. Call Lorenz & Lorenz, LLP to get started on your Uber accident case right away.
Get Help After Your Temple Uber Accident
Are you struggling with an injury after an Uber accident in Temple? Don't hesitate to demand the compensation you need and deserve. Contact our law firm and experienced legal team for help. We'll stand by your side and fight to help you gain a financial recovery. Your first consultation is free, so call today.