Your Temple, TX, Workers' Compensation Lawyers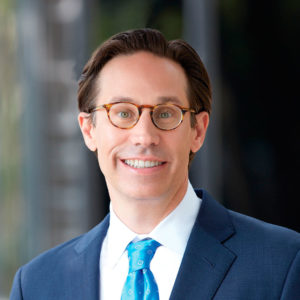 Did you recently suffer an injury in an on-the-job accident in Temple, TX? If so, you may be eligible to claim benefits to help cover your healthcare costs and lost income.
To begin your legal fight, all you need to do is get in touch with a skilled Temple workers' compensation lawyer from Lorenz & Lorenz, PLLC.
How Our Texas Law Firm Can Help with Your Workers' Compensation Case
The workers' compensation insurance system in the state of Texas can be quite complex and cumbersome. Luckily, assistance is available. If you hire a knowledgeable Temple personal injury lawyer from Lorenz & Lorenz, PLLC, we will help you pursue the benefits you deserve.
Expect us to:
Investigate your workplace accident
Offer you astute legal advice and guidance at all times
Help you understand the legal options available to you
Examine the details of your case and assess your damages
File workers' compensation claims paperwork on your behalf
Discuss the nuances of your case with respected experts
Provide you with straightforward answers to your legal questions
Guide you through the complex Texas workers' comp system
Communicate with insurance companies on your behalf
Work to resolve any disputes that may arise during your case
An experienced personal injury attorney from Lorenz & Lorenz, PLLC, is ready to help you file a claim for workers' compensation benefits. Please reach out to us as soon as you can to arrange a free consultation at our law office in Austin or Waco. Our firm has been handling cases like yours for years, and we would be happy to provide you with the assistance you need.
How Does the Texas Workers' Compensation System Work?
When Temple residents suffer injuries in workplace accidents, they do not typically have to pay for their medical bills and other expenses out of their own pockets. As long as they are employed by a company that subscribes to the Texas Workers' Compensation System, they have the ability to file a benefits claim to recover the money they need to cover their costs.
Because the Lone Star State runs its workers' compensation program on a no-fault basis, employees who wish to claim benefits do not have to prove that their employer caused their injuries. In most cases, they only need to show that their accident occurred at work.
Individuals who want to pursue workers' comp benefits generally need to follow these four steps:
Report their injury to their employer (within 30 days)
Seek medical care from an approved hospital or clinic
File a claim with the Texas Division of Workers' Compensation
Resolve any disputes the insurer may have about the claim
In most instances, injured employees who efficiently work through these steps receive the benefits they deserve within a few months of the date of their accident.
Can All Injured Employees in Texas Claim Workers' Comp Benefits?
Unfortunately, not all Temple employees who sustain work injuries can pursue benefits by filing a workers' compensation claim. The most notable excluded groups are:
Federal Employees
Temple residents who work for a federal agency may not fight for benefits through the state worker's compensation system when they suffer injuries on the job. However, this regulation does not have to mean that they must pay for their medical bills out of their own pockets.
In most cases, federal employees who suffer injuries at work can seek the money they deserve via the Office of Workers' Compensation Programs at the U.S. Department of Labor.
Employees of Companies That Do Not Have a Workers' Comp Policy
Texas is one of the few states that does not require the organizations that operate within its borders to obtain workers' compensation insurance. Any companies who want to opt-out of the system may do so for any reason at any time.
When Temple residents sustain on-the-job injuries while employed by one of the businesses that do not have a valid workers' comp policy, they may not file benefits claims. However, they can often pursue damages by filing a personal injury lawsuit against their employer.
At Lorenz & Lorenz, PLLC, we have been helping clients pursue damages in the aftermath of workplace accidents for years. So, if you require a skilled personal injury or workers' compensation attorney in Temple to assist you with your case, please do not hesitate to give us a call.
Workers' Compensation Benefits Available to Injured Employees in Temple
The types of benefits employees can recover after workplace accidents in Temple can vary substantially from case to case.
However, the majority of injured parties can recover at least one or two of the following benefits:
Temporary income benefits
Medical benefits
Medical travel benefits
Lifetime disability benefits
Vocational rehabilitation benefits
When Texas employees die in workplace accidents, their families may also claim death benefits to help cover their funeral costs.
Do you need a skilled and experienced lawyer to help you pursue benefits after a workplace accident in Temple, TX? Then please get in touch with a member of our team at our office location in Waco today. Our law firm has been standing up for Texas employees for years, and we are ready to fight for you as well.
Deadline for Filing a Workers' Compensation Claim in Texas
Section 409.003 of the Texas Workers' Compensation Act states that the standard statute of limitations for workers' compensation claims in Texas is one year. This clock typically begins on the date the employee suffered their injury or the date their doctor diagnosed them – whichever occurred later.
Keep in mind that Texas has a 30-day notice rule, which means that you must notify your employer of your injury no later than 30 days after you get hurt at work.
If you need a knowledgeable attorney to help you file a workers' compensation claim before your statute of limitations expires, please do not hesitate to get in touch with the team at Lorenz & Lorenz, PLLC. We will be more than happy to handle the filing process on your behalf.
Common Causes of Workplace Injuries in Temple
Thousands of Temple residents sustain injuries on the job every year. But what causes those workers to end up in the hospital or medical clinic?
In most instances, one of the following accidents or incidents is to blame:
Machinery malfunction
Falling object accidents
Crush accidents
Fires and explosions
Electrocution accidents
Strenuous activities
When you require an experienced attorney in Temple to assist you with a workers' compensation matter, there is only one firm you need to contact – Lorenz & Lorenz, PLLC. Our firm has the knowledge and skill necessary to provide you with the advice and guidance you seek.
Common Injuries Sustained in Temple Workplace Accidents
When Temple residents get into accidents at work, they can suffer a wide range of painful and debilitating injuries, including:
Fractured Bones
When machinery malfunctions in factories and warehouses in Temple, TX, employees often suffer fractured bones. Injuries of this nature most often occur in the arms, legs, and ribcage. People who suffer broken bones almost always require surgery. However, they usually make a full recovery within a few months.
Spinal Cord Injuries
Slips, falls, and truck accidents frequently cause Temple residents to hurt their backs at work.
Individuals who sustain injuries to their spines usually experience symptoms like:
Breathing difficulties
Spasms
Loss of sexual function
Loss of bladder control
Loss of bowel control
Numbness
In many cases, workers who injure their spines become paralyzed for the rest of their lives.
Traumatic Brain Injuries
When employees in the state of Texas get hit by falling objects, they may sustain traumatic brain injuries and experience symptoms such as:
Nausea
Dizziness
Sleep problems
Loss of consciousness
Light sensitivity
Memory problems
For some workers, these symptoms may dissipate after a couple of days. For others, they can last years – or even a lifetime.
Burns
Fires, explosions, and electrocutions in Texas workplaces regularly cause employees to suffer painful and debilitating burns.
Temple employees who sustain mild burns can usually treat them using a combination of non-prescription painkillers and soothing ointment. Those who get more severely burned often require skin grafting surgery and lots of physical or occupational therapy.
Internal Organ Injuries
When Texans get into crush accidents or car crashes at work, it is not at all unusual for them to severely internal organs. Some of the most commonly injured organs include:
The heart
The liver
The intestines
The lungs
The stomach
Most people who suffer internal organ injuries require surgery to stem the bleeding or replace the damaged body part.
Our knowledgeable workers' compensation lawyers serving Temple have been helping clients pursue benefits for their on-the-job injuries for years. So, whether you suffered a fractured bone after falling from a ladder or a traumatic brain injury after getting into a car accident, please contact the team at Lorenz & Lorenz, PLLC, as soon as you can. We would be happy to assist you with the claims process.
Your Trusted Temple Workers' Compensation Lawyer
If you sustain an injury on the job, you do not need to pursue the benefits you deserve alone. An experienced Temple workers' compensation lawyer from Lorenz & Lorenz, PLLC, will be more than happy to fight for you. Reach out to us today by phone or email to begin your legal battle.