Temple Wrongful Death Lawyer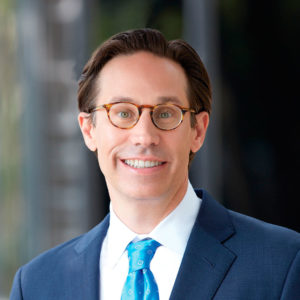 Losing someone you love and care about is never easy. Dealing with a loss can be even more difficult when you know it could have been avoided. Someone else was negligent and now someone you love is gone forever. You should seriously consider filing a wrongful death lawsuit against the person responsible for your devastating loss.
While money won't bring that loved one back, it can help to provide some closure and help you as you grieve. The compassionate Temple personal injury lawyers at Lorenz & Lorenz, LLP can assist you during this very difficult time. We'll stand by your side throughout the entire legal process and fight to get you the money your family needs and deserves.
Contact us to schedule a free initial consultation. Our legal team will review your case and explain all of your legal options. We'll do our best to answer any questions that you have. You have a limited period of time in which you can file a lawsuit, so don't hesitate to call us for assistance today.
You Deserve a Temple Wrongful Death Attorney With Experience
You've lost someone because of a tragic accident. You might be entitled to compensation for your suffering and the loss of your loved one's care and support. Don't trust just any attorney in central Texas with your case. You deserve an attorney who will make you and your case a priority. You deserve an attorney who has years of experience handling these types of often-complicated cases.
At Lorenz & Lorenz, LLP, our attorneys know that your life has been turned upside down. Since 2001, we've dedicated our practice to helping families like yours after a devastating accident. We'll do everything in our power to recover compensation on your behalf. You can trust us to fight to hold the person responsible for your loss fully accountable for the suffering they've caused.
As your attorneys, we will:
Go toe-to-toe with insurance companies and demand a fair settlement on your behalf
Investigate the accident to determine why it happened and identify everyone who's to blame
Seek compensation from anyone who played a role in your loved one's death, and
Consult with experts to make sure your damages are calculated properly.
Our goal is to make sure that you're taken care of in the wake of a terrible accident. Call our Temple law office to discuss your wrongful death case with our compassionate legal team. Your first consultation is free, so call for support today.
What is a Wrongful Death Lawsuit?
In Texas, wrongful death means that someone you love was killed because of another person's:
Wrongful act
Neglect
Carelessness
Unskillfulness, or
Default.
In other words, someone acted in a way that created a situation that put someone you love in serious danger. As a result, your loved one suffered an injury from which they simply couldn't survive. Texas allows you to file a wrongful death lawsuit when that death could have been avoided.
We Handle All Temple Wrongful Death Cases
Under the right circumstances, any accident has the potential to be fatal for those involved. At Lorenz & Lorenz, LLP, we're prepared to help you file a wrongful death lawsuit after any fatal accident. This includes fatal injuries stemming from:
Car accidents
Motorcycle accidents
Bike accidents
Pedestrian accidents
Medical malpractice
Truck accidents
Slip and fall accidents
Dog bites
Defective products, and more.
You may have the right to file a lawsuit even if your loved one survives for a short period of time after their accident. Their death doesn't have to happen instantly. As long as you can prove that the accident is what caused their death, you have grounds to file a wrongful death lawsuit.
Our Temple personal injury attorneys can help. Call our law firm today to discuss your case.
What If My Loved One Shares Some of the Blame For the Fatal Temple Accident?
Accidents aren't always straightforward. Many times, more than one person shares responsibility. This can include victims who are killed in an accident. Does this mean that you can't recover compensation? Not necessarily.
You can still get money for your loss as long as your loved one wasn't primarily responsible for the accident that killed them. The bar to recovery under Texas state modified comparative fault rules is 51 percent. Someone else (or several other people) must shoulder most of the blame. If they do, you can seek compensation from them.
If your loved one is partly to blame, that will affect your financial award. Your damages will be reduced by the degree to which your loved one was to blame for their accident. If they were 25 percent to blame, your award would be reduced by 25 percent.
Who Can File a Wrongful Death Lawsuit in Temple, TX?
Just because you know someone who was killed in a Temple, Texas accident doesn't automatically mean that you can file a wrongful death lawsuit. That right is strictly reserved for the victim's:
Surviving spouse
Children
Adopted children, and
Parents.
Unless you fit into one of these categories, you're not entitled to seek compensation with a wrongful death claim.
What's the Difference Between a Survival Action and a Wrongful Death Lawsuit?
If an accident victim survives for any period of time after a fatal crash, their estate may have the right to file what's known as a survival action. A survival action can seek compensation for damages that the victim would've been entitled to receive had they survived their injuries. This might include money for:
Medical bills
Pain and suffering, or
Lost wages and income.
The personal representative charged with handling the victim's estate is the only person who has the right to file a survival action. Any money recovered would become part of the victim's estate and distributed to his or her beneficiaries.
Damages Available to Families Through a Wrongful Death Claim
Wrongful death lawsuits aren't like other personal injury cases. Families are only allowed to seek compensation for specific damages and injuries. These include:
Funeral and burial expenses
Medical bills
The loss of the victim's financial support
Loss of inheritance
Mental anguish and emotional distress, and
Loss of love, support, guidance, care, comfort, companionship, and society.
If your loved one was killed because of another person's willful conduct or gross negligence, you might also have a legitimate argument for punitive damages. However, those tend to be reserved for the most atrocious and serious matters.
An attorney can help you identify which damages you may be entitled to ask for in your wrongful death case. Call Lorenz & Lorenz, LLP to discuss your case today.
Statute of Limitations for Temple Wrongful Death Lawsuits
We understand that you're struggling in the wake of your devastating loss. However, we urge you not to wait too long to assert your legal rights. Texas imposes a strict statute of limitations on all personal injury cases. For wrongful death lawsuits, you'll only have two years from the date your loved one dies to file a claim for damages.
You risk losing out on valuable compensation if you don't file your wrongful death lawsuit right away. This might be tough to do on your own. Fortunately, you don't have to. Our experienced attorneys will handle your delicate and emotionally-draining wrongful death case. We'll take care of the fight for compensation while you focus on adjusting to your new life.
Call Our Temple Wrongful Death Lawyers Today
It's never easy to lose a child, parent, or spouse. If that loss could have been avoided, you might be entitled to compensation. The attorneys at Lorenz & Lorenz, LLP will fight for every last dollar your family needs and deserves. Contact our Temple law firm today to schedule a free consultation and learn more.