Texas Boating Accident Lawyer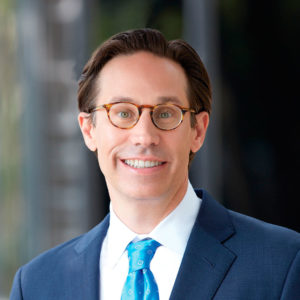 There are hundreds of boating accidents in Texas every year. Many happen because boat operators are negligent, careless, or simply inexperienced. If you've been injured in a boat accident and someone else is to blame, you might be entitled to compensation. The Texas boat accident lawyers at Lorenz & Lorenz can help you fight to get every last penny you need and deserve.
Contact our Texas law firm to schedule a free, no-obligation consultation. Can't make it into the office to discuss your case? Don't worry; our skilled legal team can come to you. We'll visit you at home, at work, or even at the hospital to discuss your boat accident case. Call us today to find out how we can help.
You Deserve an Experienced Texas Boating Accident Attorney
Boat accidents tend to be particularly dangerous because there's water involved. Even if you're not injured in the collision itself, you can get thrown from the vessel into open waters. You're put in danger of drowning, getting hit by a boat, or even driting away from rescuers. After you've made it to land, you'll not only have to deal with your physical injuries, but the emotional trauma of your accident, as well.
When you decide to file a boat accident claim or lawsuit, don't trust just any lawyer with your case. Many law firms in Texas handle a lot of different types of cases. You deserve an attorney who has in-depth knowledge of the laws and procedures of your case. You need an attorney who has extensive experience handling cases that are similar to yours.
At Lorenz & Lorenz, LLP, all we do is personal injury law. Since 2001, we've only represented clients who have gotten hurt in Texas accidents. When you turn to us for help after your boat accident, you can benefit from our nearly two decades of experience. That can make all the difference in the world as you pursue the compensation you deserve.
Call us for help. We'll fight for you by:
Standing up to insurance companies when they try to manipulate you or try to get you to accept less money than you deserve
Investigating the circumstances surrounding your accident, determine the cause(s), and identify who might be responsible
Seeking compensation from anyone who contributed to your boat accident and injuries
Trying to minimize your role in the crash if others involved in your accident try to shift the blame to you, and
Consulting with experts to better understand the extent of your injuries and the value of your case.
We know how critical money can be when you're trying to recover from an unexpected injury. Our attorneys will work tirelessly to get you the cash you deserve. Call our Texas law office today to learn more.
Who's Liable For My Injuries After a Texas Boat Accident?
Anyone who plays even the slightest role in causing your boat accident can be on the hook for resulting injuries and damages. If someone is negligent or careless, and their behavior contributes to your injuries, you might be able to hold them accountable. This can include:
Operators of other vessels on the water (boats, kayaks, canoes, jet skis, etc.)
Disruptive passengers
Vessels for hire
Employers
Boat rental companies
Texas Parks & Wildlife Department, or
Companies that manufactured defective or dangerous equipment.
You deserve to know who caused your boat accident. Not just for peace of mind, but to ensure that you're demanding money from everyone who put you in this position.
At Lorenz & Lorenz, our Texas personal injury lawyers will investigate your boat accident. We'll do our best to figure out why it happened and who is to blame. Then we'll seek damages from anyone who contributed to your injuries. This can help you recover substantial compensation.
What Should I Do After a Boat Accident in Texas?
The steps you take after a boat crash in Texas are important. They can affect your legal rights and ability to recover compensation. Follow these steps to keep yourself safe and protect your financial recovery.
Help Anyone Who Needs It
If you're not severely injured, see if anyone else needs help. Texas law actually requires boat operators to "render assistance to other people as may be practical and necessary" after an accident.
Seek Medical Attention
Make sure that you see a doctor as soon as possible after your boat accident, even if you don't think you need help. You have a duty to mitigate your injuries. Delaying medical care could allow your injuries to go undetected and get worse over time. This won't just put your life and health in danger. It can also jeopardize your ability to recover money from an at-fault party.
Additionally, the medical record generated by your visit can be instrumental in establishing a link between your boat accident and injuries. We'll use this report as we investigate your accident and build your injury case.
Document the Accident and Gather Evidence
Take pictures. Exchange information with others at the scene. Report the accident to local police or authorities. Ask for copies of your medical reports and police report. Write down your memory of what happened, and why. These simple steps can be critical to your case, especially concerning details that are likely to be forgotten as time goes by.
Consult an Attorney Before Discussing Your Case With Insurers
Insurance companies will do whatever they can to limit the amount of money you get after a boat accident. They'll try to manipulate you into accepting a lowball settlement offer. They might even try to blame you for your own injuries.
To protect yourself, don't discuss your case or accept a settlement offer before you've talked with an attorney. At Lorenz & Lorenz, our attorneys have 18 years of experience dealing with tricky insurance companies. We're familiar with their tactics and can help to protect you. Call us today to learn more.
We'll Fight to Get Money For All of Your Boat Accident Injuries
Some law firms will only agree to take your case if you've sustained catastrophic injuries. Our attorneys know that any injury, no matter how minor, can disrupt your life and change things forever. That's why we're here to help you fight for money to compensate for all of your boat accident injuries, including:
Broken bones
Burns
Lacerations
Sprains, strains, bruises, and other soft tissue injuries
Chest injury
Head injury
Brain injury
Amputation
Spinal cord injury
Paralysis
Wrongful death, and more.
At Lorenz & Lorenz, no case is too big, and no case is too small. If you need money after an accident, we're here to help. Contact our Texas personal injury attorneys today to discuss your case. As always, your initial consultation is completely free.
What Causes Boat Accidents in Texas?
Boat accidents can be complicated. A lot of different factors can contribute to a collision or crash. However, certain factors tend to contribute to boat accidents in Texas more often than others.
According to the United States Coast Guard, the ten leading causes of boat accidents are:
Operator inattention
Improper lookout
Operator inexperience
Machinery failure
Alcohol or drug use
Speeding
Violating local navigation rules
Weather
Hazardous waters, and
Force of waves or the wake.
If someone was negligent or careless, and their behavior caused you to get hurt in a boat accident, you might be entitled to money. The legal team at Lorenz & Lorenz can help you demand what you deserve. Contact our law office to schedule a free case assessment today.
What If I'm Blamed For My Boat Accident or Injuries?
In Texas, more than one person can cause an accident. This would include you, even if you sustained an injury. When you share fault for an accident, that can compromise your right to get compensation. Under the state's comparative fault rules, the bar to recovery is 51 percent. In other words, you can't share more than half of the blame for an accident. Others must shoulder most of the blame.
Sharing fault will affect your ability to recover money for your boating injuries. Your damages will be reduced by the degree to which you're responsible for the accident. If you're allocated 25 percent of the blame, your damages would be reduced by 25 percent.
Hire an attorney who knows how to protect you from claims that you're responsible for an accident. The less fault allocated to you, the more money you can potentially recover.
Call Our Texas Boat Accident Lawyers For Help
Our attorneys know how important money can be after a traumatic boat accident. That's why were here to help you fight to get money for:
Medical bills
Lost wages
Disability
Damaged property
Pain and suffering
Emotional trauma, and any other damages you have.
If you or a family member has been injured in a Texas boat accident, you should contact our Texas law office to schedule a free consultation.
You have a limited amount of time to file a lawsuit after your boat accident. Don't hesitate to contact our experienced legal team for help today. We'll get to work on your boat accident case right away. We have offices in Austin and Waco to assist you, and home and hospital visits are available.