Texas Brain Injury Lawyer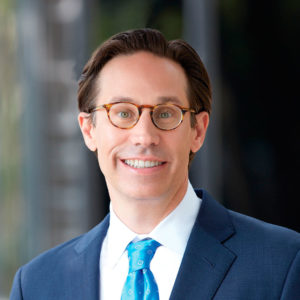 An injury involving the brain can have devastating, long-term consequences. Even a minor blow to the head can change your life forever. If you've suffered a brain injury in a Texas accident because someone else was negligent, you might be entitled to compensation. The experienced personal injury lawyers at Lorenz & Lorenz, LLP can help you fight to get the money you deserve.
Since 2001, we've fought tirelessly on behalf of injured accident victims across the state of Texas. When you turn to us for help after suffering a brain injury, we'll be there to help you, too. Give our Texas law firm a call or reach out to us online to schedule a free consultation and learn more.
How Will a Texas Brain Injury Lawyer Help Me?
It can take a long time to get back on your feet after you've suffered a brain injury in a Texas accident. Even then, you may never be able to recover fully. You may be faced with a lifetime of doctor's visits and be unable to return to work. As medical bills add up, it's hard to make ends meet, especially with your sudden loss of income.
In Texas, you may have the right to seek compensation from the person (or people) who put you in this situation. However, you've got enough on your plate right now without the added stress of a lawsuit. Hiring an attorney can give you time to focus on getting better while also increasing the odds of securing substantial compensation.
At Lorenz & Lorenz, LLP, our Texas personal injury lawyers have been handling complex brain injury cases for more than 18 years. You can count on us to do everything we can to secure a financial settlement or award on your behalf. We will:
Stand up to insurance companies when they try to deny or drive down the value of your injury claim
Protect you if anyone tries to blame you for the accident that caused your brain injury
Carefully investigate your case to determine why you got hurt and who's responsible, and
Consult with injury experts to understand how your injury might affect you in the future, which can help us determine what your case is worth.
We're here to help you in whatever way we can after you get hurt. All you have to do is call us and ask for our help. It's that easy. Contact our Texas law office today to learn more.
What is a Brain Injury?
Every year, 1.7 million people in the United States suffer a traumatic brain injury (TBI).  A brain injury can be defined as damage to the brain due to internal or external trauma. These injuries can be caused by acute (one-time) trauma, or develop due to chronic trauma, over time.
Brain injuries can be typically classified as either "closed" or "open" head injuries.
Closed head injuries occur when the brain is damaged inside of the skull. This can happen when the head is shaken violently or suffers blunt force trauma. The trauma causes the brain to move rapidly back and forth in the head, ultimately making contact with the skull. The contact between the skull and brain bruises and damages the organ. A closed head injury that results in a brain injury can also include exposure to chemicals, toxins, poisons, or carbon monoxide.
Open, or penetrating, head injuries occur when the skull is so severely damaged that it no longer protects the brain inside. This can happen if the skull is broken during a fall or penetrated when it's struck by an object, like a bullet or knife.
Leading Causes of Brain Injuries in Texas
Any traumatic accident can cause a brain injury. According to the CDC, the leading causes of brain injury include:
Falls: Falls, including slips and falls and nursing home accidents, account for more than 47 percent of all brain injuries in the United States.
Motor Vehicle Accidents: Fifteen percent of all brain injuries result from a motor vehicle accident (e.g., car accident, motorcycle accident, pedestrian accident, truck accident, bicycle accident).
Assaults: Assaults, where one person intentionally harms another, account for about 10 percent of all brain injuries. Domestic violence and child abuse tend to contribute to the majority of assault-related brain injuries.
Medical Malpractice: Medical mistakes can and do cause brain injuries. Notably, birth injuries, where a child is deprived of oxygen or mishandled during delivery, is a leading cause of a medical negligence brain injury.
Construction Accidents and Combat Injuries: Individuals who are in the military, work in the construction industry, or engage in active sports are also vulnerable to brain injuries.
In truth, any traumatic event involving the head can result in a brain injury. If you've suffered a brain injury, it's important to understand your legal rights and options. Don't hesitate to contact our Texas brain injury lawyers for immediate assistance after you've gotten hurt.
What Are the Symptoms of a Brain Injury?
Brain injuries aren't always detectable right away. This is particularly true if you've been exposed to toxins or have sustained a closed head injury. Don't hesitate to seek medical treatment if you begin to notice any of the following signs or symptoms:
Headaches
Unexplained pain
Vertigo
Dizziness
Nausea
Tinnitus, or ringing in the ears
Memory loss
Bruising, or
Loss of consciousness.
Prompt medical care can help ot ensure that your brain injury is diagnosed and treated properly and in a timely manner. This will not only protect your health, but also serve as support for any future injury claims you may decide to pursue.
What Are the Long Term Consequences of a Brain Injury?
Any trauma to the brain can be devastating. The consequences of a brain injury, particularly the long term effects, will ultimately depend on which part of the brain has been injured.
Each part of the brain – the brain stem, frontal lobe, cerebellum, parietal lobe, and occipital lobe – has a different function. The site of your brain injury will influence what type of long-term effects and challenges you may face.
Commonly-reported long-term effects of a brain injury include:
Changes in memory, thinking, and reasoning
Limited motor skills
Loss of sight, hearing, or other senses
Depression, anxiety, PTSD, sadness, anger, and irritability
Difficulty concentrating
Difficulty planning or anticipating events
Lack of inhibition, and
Loss of problem-solving skills.
A brain injury may require extensive medical treatment, physical therapy, and rehabilitative care. This can get expensive. IF someone else caused your brain injury, they should be responsible for your costs. Call Lorenz & Lorenz, LLP to find out how we can help you get money after you've suffered a brain injury.
Call Our Texas Brain Injury Lawyers For Help
Brain injuries can have devastating immediate and long-term consequences. If you've suffered a brain injury in a Texas accident, you might be entitled to compensation. The money you're awarded can help to cover medical costs, make up for lost wages, and compensate for your pain and suffering. The attorneys at Lorenz & Lorenz will work tirelessly to secure meaningful compensation on your behalf.
Contact our Texas law firm to schedule a time to sit down with our experienced brain injury lawyers. We'll discuss your case and explain your options, which might include a personal injury lawsuit or claim for insurance benefits. Your first consultation is free, so call to schedule yours today. We have offices in Austin and Waco to assist you, and home and hospital visits are available.