Waco Brain Injury Lawyer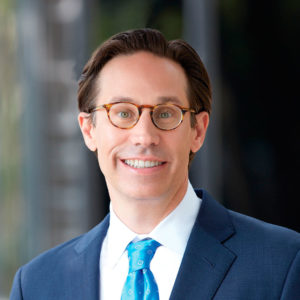 Have you or a family member suffered a brain injury as a result of an accident in Waco, Texas? Contact Lorenz & Lorenz, LLP for immediate legal assistance. You may have the right to demand compensation if someone else is at least partly to blame. Our skilled Waco brain injury lawyers can help you fight to get every penny you deserve.
Your first consultation is free, so give us a call to set up a time to discuss your case in greater detail today.
How the Lorenz & Lorenz, LLP Legal Team Can Assist You with Your Brain Injury Lawsuit
Head trauma is, without a doubt, one of the most devastating injuries that a human being can experience. As well as causing immense pain, injuries of this nature can result in life-long disabilities and health challenges.
If you have recently suffered a brain injury, you will also be aware of the hefty medical bills that come with it. From the initial trip to the emergency room to the ongoing physical therapy and everything in between, the total cost of a traumatic brain injury can quickly run into the thousands of dollars.
Here at Lorenz & Lorenz, LLP in Waco, TX, we believe that the party who caused your brain injury should be liable for paying those medical bills. Give us a call today to set up a free consultation and begin the process of obtaining compensation from the person or business whose negligence is responsible for your injury.
Our Waco personal injury lawyers are dedicated to fighting hard on behalf of our valued clients. When you hire us to help you with your brain injury case, we will:
Gather Evidence
Simply claiming that the other party's negligence caused your injuries will not be enough to land you a compensation check. If you wish to receive the financial restitution you deserve, you will need to gather evidence that proves your claims.
Having worked on countless personal injury cases over the years, our attorneys know exactly where to find the evidence that you need. When you work with us, we will interview witnesses, obtain medical records, and review surveillance footage on your behalf. In short, we will do everything in our power to prove that you are entitled to compensation.
Handle Your Case's Paperwork Burden
As you might expect, filing and managing a brain injury lawsuit tends to be a fairly paperwork-heavy endeavor. Between submitting documents to the court and corresponding with the other party's insurance company, the administrative load can seem never-ending.
Here at Lorenz & Lorenz, LLP, we are more than equipped to deal with even the heaviest paperwork load. When you hire us, our lawyers, paralegals, and administrative assistants will make sure that all of your documents are accurately filled out and filed on time.
Negotiate a Favorable Settlement
Shortly after your brain injury lawsuit is filed with the court, you will most likely hear from the other party's insurance company. They will not be reaching out to find out how you are feeling after your accident. They will, instead, be contacting you to offer you a settlement in exchange for ending your suit.
Our Waco personal injury attorneys can review their offer and let you know if it is fair. If it is not, we will use our years of experience negotiating with penny-pinching insurance companies to try to land you a better deal. If insurers still won't budge, our skilled Waco trial lawyers won't hesitate before taking your case in front of a jury.
If you have been injured in an accident that was caused by another party and would like Lorenz & Lorenz, LLP to help you fight for compensation, please do not hesitate to get in touch. We would be happy to set up a free consultation to discuss the specifics of your case.
Types of Traumatic Brain Injury
Every year, approximately 2.8 million Americans suffer a traumatic brain injury. These injuries can generally be classified in one of the following two categories:
Open Head Injuries
Open head injuries occur when a traumatic event causes the skull to break open. When this occurs, the brain is left unprotected and is vulnerable to additional damage if left untreated.
Closed Head Injuries
Closed head injuries occur when a traumatic event causes the brain to become damaged inside the skull. These injuries tend to happen during accidents that cause the head to shake violently. A closed head injury can cause the brain to become bruised – potentially leading to some serious health concerns.
At Lorenz & Lorenz, LLP, our team has been providing Waco injury victims with legal advice and guidance for years. If you have suffered a brain injury, we would be happy to review your case and let you know if you may be eligible for compensation. Contact us today to schedule an initial consultation with one of our skilled attorneys.
How Do Traumatic Brain Injuries Happen?
Injuries to the head and brain can happen in a wide variety of different ways. Some of the most common causes of traumatic brain injuries include:
Slip and Fall Accidents
Individuals who slip on a wet or uneven floor may sustain serious head injuries when they hit the ground. The same is true of people who fall from ladders, roofs, and other high places.
Motor Vehicle Accidents
Being involved in a car accident or truck accident are two of the most common ways to sustain a brain injury. Drivers and passengers may become injured if the collision causes them to hit their head against a solid surface or causes their head to shake violently.
Workplace Accidents
Head and brain injuries occur with a frightening degree of regularity in workplaces throughout Texas. Workplace accidents resulting in head injuries are especially common in factories, warehouses, and construction sites.
Sports Accidents
Individuals who play sports can sustain brain injuries when they collide with another participant or are struck by a piece of equipment. Head injuries tend to be particularly common in contact sports such as football, lacrosse, and hockey.
Violent Crime
Victims who are struck over the head during the commission of a crime can suffer some serious injuries. The seriousness of these injuries can be exacerbated if they were assaulted with a bat, metal bar, or another deadly weapon.
No matter how you sustained your brain injury, the personal injury attorneys at Lorenz & Lorenz, LLP in Waco are always available to help. Give us a call today to set up an initial consultation and have a member of our legal team review the details of your case.
Consequences of Brain Injuries
The consequences of brain injuries typically fall into two categories – short-term and long-term. A brief list of some of the most common short-term issues that a brain injury victim is likely to experience would include:
Dizziness
Headaches
Pain
Bruising
Nausea, and
Memory loss.
These short-term issues can be serious if left untreated. As such, anyone who is experiencing any of these health concerns would be well-advised to speak to a doctor as soon as possible.
Brain injuries can also leave victims with severe long-term health problems. A short sampling of some of the most common long-term consequences of brain injuries would include:
Impaired motor skills
Loss of sight
Loss of hearing
Concentration issues
Depression, and
Death.
These long-term health concerns can last for months, years, or even the rest of the victim's life. Anyone who is suffering from one or more of these issues should seek treatment from a physician as soon as possible.
For help filing a wrongful death or personal injury lawsuit after an accident involving the brain, please contact the team at Lorenz & Lorenz, LLP in Waco, TX as soon as possible. We will provide you with the legal advice and guidance that you need.
Medical Treatment for Brain Injuries
Medical treatments for brain injuries can vary significantly from one case to the next. For example, an injury that involves repairing a hole in the skull will be treated very differently than a concussion.
In determining a treatment plan, medical professionals assess the nature and extent of the injury. They usually do this by performing a physical examination of the head and reviewing scans of the brain. Once they have concluded their diagnostic exams, they will most likely recommend one or more of the following treatments to their patient:
Surgery
Medication
Physical therapy
Occupational therapy
Speech therapy, or
Psychological counseling.
These medical treatments are not cheap. At Lorenz & Lorenz, LLP, we believe that the individual or business who caused your injury should be responsible for paying for them. Give us a call or contact us online today to learn more about how we can help you recover the compensation you deserve.
Compensation in Waco Brain Injury Cases
The amount of compensation awarded after a brain injury case is usually tied to the seriousness of the injuries caused. A short-term injury that was quickly treated will receive a smaller payout that an accident that resulted in life-long disability. Though the amounts may vary, most brain injury lawsuits will include compensation for many of the following damages:
Immediate medical care
Ongoing care
Lost wages
Loss of future earning potential
Loss of enjoyment of life
Pain and suffering, and
Emotional trauma.
For more information on the amount of financial compensation you may be eligible for, please contact our Waco brain injury lawyers. We will review your case and provide you with an estimate of its value.
Let Our Waco Traumatic Brain Injury Lawyers Help You
The attorneys at Lorenz & Lorenz, LLP have been fighting on behalf of injury victims in Waco for years. If you have been involved in an accident that was caused by another party, we would love to do the same for you. Reach out to us today to learn more about our services and begin the process of claiming the compensation you deserve.