Waco Bus Accident Lawyer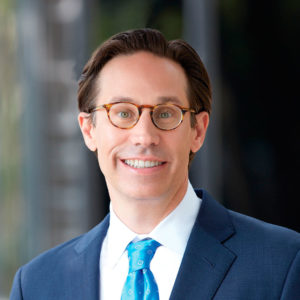 Were you recently injured in a bus accident in Waco, TX? The Waco bus accident lawyers at Lorenz & Lorenz, LLP, can help you hold the negligent parties accountable so you can get the justice and financial award you deserve.
We have represented countless injury victims just like you and helped them get compensation for their losses.
Our Texas personal injury law firm operates on a contingency fee basis, which means that if we can't secure you a win, you pay nothing.
Your first consultation is free, so do not hesitate to call us today to discuss your case with our personal injury team.
How Lorenz & Lorenz, LLP, Can Help If You've Been Injured in a Bus Accident in Waco, TX
For nearly two decades, our Texas law firm has built a reputation for aggressively and skillfully representing injured clients who have suffered due to another's negligence. Unlike other firms that include personal injury among many practice areas, we focus only on personal injury.
At Lorenz & Lorenz, LLP, we treat our clients like family—which means we offer you the same exceptional service we would offer a family member.
Strong communication is important to us, so our team makes sure to keep you informed, and consults with you as your case progresses.
When you hire our Waco personal injury lawyers, we get to work on the following:
Meet with you to discuss the specifics of the case to learn exactly what happened
Investigate your case using our in-house investigators
Gather and review evidence such as photos from the accident scene, police reports, medical records, eyewitness statements, and surveillance footage
Weigh options and advise you on legal strategy
Discuss your case with our vast network of accident experts
Handle discussions with the insurance company, hospital, and police
Negotiate for a strong settlement to cover your losses
If the insurance company makes an inadequate offer, we will be prepared to take your case to a jury
If you were injured in a bus accident due to someone else's negligence, give us a call at Lorenz & Lorenz, LLP to arrange your free consultation. We're available to take your call 24/7.
Overview of Bus Accidents in the United States
A 2018 study by the Federal Motor Carrier Safety Administration found that the most recent data showed that 67,000 crashes across the United States involved buses. Of these crashes, over 15,000 involved injuries, and several hundred resulted in fatalities.
You do not have to have been on the bus to seek compensation for an injury due to the bus crashing. Those who may be able to recover include:
Bus passengers
Other motorists
No matter which group you are in, you have a right to pursue any and all benefits available to you from those who were negligent. The Waco car accident attorneys at Lorenz & Lorenz, LLP, can help.
Common Causes of Bus Accidents in Texas
Like other motor vehicle accidents, bus crashes can happen for any number of reasons. However, due to the size and capacity of a bus, the damage to property and human life can be severe.
Safety Features
Buses are not often equipped with conventional motor vehicle features such as safety belts or airbags for passengers. In most large buses, passengers may be standing while the bus is in motion. This leaves them particularly vulnerable to injury in the event of an accident.
Size and Weight
Buses are naturally much bigger in size and weight than other motor vehicles. The size of buses can also lead to multi-vehicle pile-ups if the bus stops suddenly and blocks multiple lanes. It is also harder for buses to come to a full stop when they brake. Their top heavy build means they are likely to rollover as well.
Inexperienced Drivers
Bus drivers are required to have a commercial driver's license. In some cases, these licenses are earned through training on the job. Bus drivers must also pass background checks and random drug testing, but unfortunately, these requirements are not enforced as consistently as they should be.
Faulty Auto Parts
Despite inspections, when faulty or missing parts are overlooked, it can result in catastrophe. While the bus may be generally operational, defective parts can eventually deteriorate and cause sudden accidents.
Common Bus Accident Injuries
The result of a crash is likely to be more catastrophic than with a smaller vehicle. This means they have significant impact when they hit cars, pedestrians, bicyclists, motorcyclists, and property. The intensity of these crashes can result in devastating injuries.
Listed below are common injuries victims can sustain in bus accidents.
Traumatic Brain Injury
When a person's head hits a stationary object, the brain is jostled and hits the inside of the skull. Brain injuries should always be taken seriously, even when they seem like a mild concussion. Brain injuries can be life-threatening and result in long-term issues like loss of cognitive function or even put victims into a vegetative state. Symptoms to look out for include nausea, fatigue, dizziness.
Spinal Cord Injuries
If the spinal cord is damaged in an accident, it impedes the brain's ability to send messages to different parts of the body. As a result, victims are unable to control their movements. Spinal injuries may cause numbness and possibly even paralysis.
Broken Bones
The force of a bus crash can fracture, break, or shatter bones. Passengers are thrown around the inside of the bus and can suffer significant bone injuries. Depending on the severity and location of the injury, bone breaks can be incredibly painful and take a significant amount of time to heal.
Burns
When a bus crashes and results in a fire, it can be deadly because of the potential size of the explosion. Burns can be unbearably painful and require excruciating treatments depending on the degree of the burn. Treatments can include being hospitalized in a burn unit and undergoing skin graft surgery.
Ranging from 1st-degree burns to 4th-degree burns, all require medical care and often take a great deal of time to heal. Once healed, they will likely leave scarring and disfigurement.
What Compensation Can I Expect After Getting Hurt on a Bus in Waco?
If you have suffered an injury after a bus accident caused by another's negligence, you should be compensated. Having an experienced bus accident lawyer in Waco by your side can help increase the likelihood of receiving a financial award significant enough to cover your losses.
In personal injury cases like bus accidents caused by negligence, compensation falls into two different buckets: economic damages and non-economic damages.
Economic damages include losses that are financially quantifiable:
Medical bills
Cost of caregivers
Disability equipment
Physical therapy
Future earning capacity
Non-economic damages are those losses that are personal and therefore difficult to quantify in dollars:
Loss of consortium
Scarring
Loss of limbs
Mental anguish
Emotional distress
One thing to keep in mind in terms of compensation is that Texas is a modified comparative negligence state. This means that if you were more than 50% to blame for the accident that caused your injury, then you are barred from recovering money for your losses.
Statute of Limitations for Filing a Bus Accident Claim in Waco, Texas
The statute of limitations is the time period within which you have to file your injury claim. In Texas, that time period is two years from the date of injury. It takes a great deal of time to gather all the evidence and develop a solid case, so you should hire a bus and truck accident lawyer as soon as possible after your injury.
Insurance companies often prefer to settle instead of going to court. If they see that you have a strong case that is ready to take to court, they will be more likely to make a fair settlement offer that will be enough for you to get your life back on track.
Contact a Waco Bus Accident Lawyer Today
If you were recently injured in a crash, our Waco bus accident lawyers are ready to fight for you. At Lorenz & Lorenz, LLP, we know that you are going through a very difficult time. Our compassionate legal team will help you get through this.
Our personal injury lawyers have developed a reputation in Texas for being aggressive in going after those responsible for our clients' injuries. We have helped countless accident victims get compensated. We can do the same for you.
Contact our Waco law office to speak with our team for free. We can go over your case and offer our initial thoughts on possible avenues we can pursue. We will do everything we can to get you the justice and compensation you deserve. Call today.