Waco Catastrophic Injury Lawyer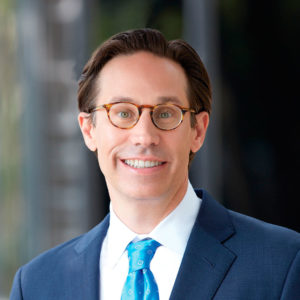 Have you suffered a catastrophic injury in an accident in Waco, TX? You could be entitled to compensation for your medical bills, lost wages, and suffering. The experienced Waco catastrophic injury lawyers at Lorenz & Lorenz, LLP will help you fight to secure a full and fair financial award.
If you are interested in pursuing a case against the party responsible for your traumatic injury, contact our personal injury law firm for a free consultation.
Our team in central Texas would be proud to stand up for your rights and fight for the damages to which you are entitled.
The Benefits of Working with Lorenz & Lorenz, LLP, LLP After Suffering a Catastrophic Injury in Waco, Texas
In all likelihood, this is the most serious event you will face in your life. If you or a loved one has been hit with a catastrophic injury that threatens to change the way you live forever, the decisions that you make now could shape what your future looks like. That's a lot to take on during such a difficult time in your life, which is why hiring a Waco personal injury lawyer is such a wise move.
There are many benefits to utilizing experienced representation in this kind of case. For starters, your lawyer will have a knowledge of the law that you simply do not possess. What kinds of damages are available in this type of case? How should you proceed once you decide that you would like to take legal action? These questions might be nearly impossible to answer without a lawyer on your side.
Also, a lawyer has the advantage of being able to put emotion to the side when working on this kind of case. You can't set aside your emotions because you are too close to the event, whether it was you or a loved one that was injured. Hiring a Waco attorney helps you take out the emotional element to simply focus on the facts of the case.
When you choose to work with Lorenz & Lorenz, LLP on your catastrophic injury case, you can expect the following services and more:
Fully researching the events that lead up to your injuries
Standing between you and the insurance companies involved to make sure they don't pressure you to settle for less than the injury claim is worth
Utilizing a network of experts to properly assess your case
Making arguments in court if the case reaches that point
The best time to get started with a Waco personal injury attorney from Lorenz & Lorenz, LLP is right away. The sooner you call us our for a free consultation, the sooner we can begin to build your case and plan our strategy. Call today.
Types of Catastrophic Injury Accidents in Waco
The human body is a tremendously strong and resilient thing. However, it can only take so much, and certain events can lead to catastrophic injuries that change the course of your life. Even if you are lucky, it may take years to recover from this kind of event. In worse cases, complete recovery will not be possible.
So, what kinds of events can wind up in catastrophic injuries in the Waco area? These possibilities are just a starting point:
Motor Vehicle Accidents
There is a lot of force involved when two or more vehicles are involved in a car accident in Waco.
The mass of each vehicle has the potential to do serious damage to the human body, especially when traveling at high speeds.
Catastrophic injuries are particularly common when large trucks are involved or if a car strikes a motorcyclist, bicyclist, or pedestrian.
Workplace Accidents
It's not uncommon for people to be hurt at work, and sometimes those injuries are quite severe. That's particularly true in an area like Waco where there is so much physical labor performed in the agricultural industry.
Slip-and-Fall Accidents
When you hear the term 'slip-and-fall' you probably don't think about catastrophic injuries – you may first picture relatively minor events like broken arms. But if this type of accident occurs in the wrong place – such as on a set of stairs – the outcome can be much more traumatic.
Every catastrophic injury case is different, so don't worry if yours doesn't fit into one of the categories listed above. Instead, reach out for a free consultation to learn more about our firm and to discuss the specifics of your case.
What Kinds of Injuries Can Be Catastrophic?
Some parts of the body are more important than others in terms of your day to day life. And, some parts of the body heal more easily than others, meaning you can rehab those injuries and get back to your old routine.
It's when more important parts of the body are injured that the results can be catastrophic.
Brain injuries. It should go without saying that your brain is a critical organ and damage to this part of your body can change life permanently.
Loss of limb. If your injuries result in the loss of a limb, whether it is an arm or a leg, you will face a long and difficult road ahead. Modern technology makes it possible for amputees to regain much of their lifestyle in many cases, but it's not easy to reach that point.
Spinal cord damage. Your spinal cord is essential to keep your body operating properly. If your spinal cord is damaged in an accident, you could become partially or completely paralyzed.
In one way or another, nearly every part of your body is susceptible to a catastrophic injury. If the injury is severe enough, or if there are related complications after you have been injured, that event can impact the rest of your life. In some cases, catastrophic injuries are ultimately fatal and result in wrongful death.
Don't bear the burden of this tragic event alone. If someone else was responsible for your injuries, seeking damages may be well within your rights. Contact our law office in Waco, TX right away to speak with our team about your legal options.
Seeking Appropriate Damages After a Waco Catastrophic Injury
Damages are compensation that you receive when someone else is at fault for your injuries. In the immediate aftermath of a catastrophic injury, it can be hard to think about financial concerns. However, your financial life is going to be greatly impacted by these kinds of injuries, so act quickly to protect you and your family.
It's possible that you will be able to receive a variety of damages from the party responsible for this event. As a starting point, many victims are able to receive damages that cover medical expenses. You are likely to have costly medical treatments and rehabilitation visits to cover, and you may have outstanding bills even if you have insurance.
There is also the matter of lost income to consider in this case. You will almost certainly miss work when you are hurt this badly – and you may not ever be able to return to your job. Damages for lost wages can help you recover the money you lost as a result of being unable to work.
Another often-overlooked piece of the damages puzzle is pain and suffering. This is an event that you shouldn't have had to go through, and it's only right that you are compensated for the experience.
Not sure how much your personal injury case may be worth? Reach out to Lorenz & Lorenz, LLP today for guidance.
A Minor Accident Can Lead to a Catastrophic Injury
It's important to note that seemingly minor accidents or events can lead to catastrophic injuries that can change the course of your life. Don't think you need to be involved in a dramatic, headline-making accident in order to seek compensation for your injuries.
The only thing that matters here is how badly you are hurt and who is responsible for your injuries. If the harm that has been done to your body is going to impact your life in a meaningful way, and someone else bears responsibility for that harm, considering legal action is worthwhile.
For a Free Consultation, Contact Our Waco Catastrophic Injury Lawyers Today
In the aftermath of a catastrophic injury, your first concern should be recovery. Once you have gotten the medical attention you need, it will be time to think practically about how you are going to move forward. If another party was responsible for your injuries, consider pursuing legal action to seek damages as compensation for what has happened.
If you would like to speak with a Waco catastrophic injury lawyer about your legal options, reach out to Lorenz & Lorenz, LLP today for a free consultation. We appreciate your time and hope to speak with you soon regarding this important matter.