Waco Daycare Injury and Child Accident Attorney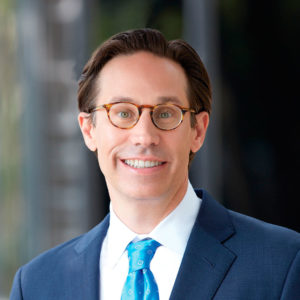 The United States lags far behind when it comes to paid family leave. As a result, most parents have to send their kids to daycare. If you have to do this, you expect that your kids will be taken care of in your absence. You certainly do not expect them to suffer an injury or endure physical abuse. Unfortunately, that's the experience for many young kids.
Every year, scores of kids in Waco become sick or injured as the result of daycare negligence. If your child is one of them, you may be entitled to compensation. Contact the Lorenz & Lorenz, LLP legal team today to find out how we can help you fight to get the money your family needs and deserves. We offer a free consultation, so reach out to us to schedule yours today.
How a Lorenz & Lorenz, LLP Personal Injury Attorney Can Help You Fight for Compensation
The experienced bodily injury attorneys in Waco at Lorenz & Lorenz, LLP believe that childcare facilities should be held accountable for their negligent actions. When you hire us to represent you and your child in your lawsuit, we can:
Gather Evidence on Your Behalf
Simply claiming that your child was the victim of daycare negligence is not enough to get you the compensation you deserve. You will need proof.
Fortunately, the Lorenz & Lorenz, LLP legal team has worked on countless child injury cases over the years. As such, we know where to look to find evidence to prove that the daycare facility acted negligently and caused your child's injuries. We are able to sort through physical evidence, interview witnesses, and whatever else it takes to make your case.
Negotiate with Insurance Companies
Shortly after your daycare injury lawsuit has been filed, you will likely be contacted by the other party's insurance company. They won't be calling to check in on your child's wellbeing. Instead, they will be reaching out to try to get you to settle the case quickly and cheaply.
Our skilled lawyers have been dealing with pushy, tight-fisted insurance companies for almost two decades. In most cases, we can use this experience to negotiate their initial low-ball offers up to a figure that is much more respectable.
Represent You in Court or Arbitration
In some instances, the other party's insurance company may be entirely unwilling to settle the case. If so, you will most likely need to take them to court or arbitration to recover your deserved compensation.
The experienced personal injury attorneys here at Lorenz & Lorenz, LLP have represented countless clients in courtrooms and arbitration hearings over the years. We know how to present your case to a judge, jury, or arbiter in a way that will maximize your chances of success.
Handle the Paperwork
Daycare injury lawsuits, like most other legal proceedings, tend to be extremely paperwork-heavy. From communicating with the opposing insurance company to filing documents with the court, it can seem like the workload is never-ending.
Of course, our team of administrative assistants, paralegals, and lawyers are more than capable of handling it all without breaking a sweat. When you work with us, you can be confident that every letter will be responded to and every filing deadline will be met.
If a daycare facility has failed to ensure the safety of your child and you would like to hold them accountable, please do not hesitate to reach out to the Lorenz & Lorenz, LLP legal team in Waco, TX. We would love to schedule a free consultation to discuss your case in greater detail.
Common Causes of Waco Daycare Injuries
There are a wide variety of different ways for children to suffer an injury at a Waco daycare facility. Some of the most common causes include:
Unsafe Facilities
Anyone who operates a daycare facility in the state of Texas must make sure that all of their facilities are safe. These requirements don't just apply to indoor spaces such as playrooms and bathrooms. Outdoor areas such as walkways and playgrounds must also be free of significant dangers.
When childcare centers fail to adhere to these safety regulations, serious injuries can occur. Cuts, concussions, broken bones, electrocution, and even dismemberment can all be caused by unsafe facilities.
Poor Supervision
When you leave your child at a daycare center, you expect them to be supervised by a trained adult at all times. Unfortunately, this doesn't always happen. Daycare employees are often too distracted by tasks such as talking on the phone or filling out paperwork to properly monitor the kids in their care.
As a parent, you are already acutely aware that it only takes a few seconds of unsupervised play for a child to fall off a chair or run into one of their friends. Serious injuries are sure to follow.
Failing to Account for Allergies and Health Issues
When taking care of your child, daycare workers are expected to account for any allergies or health concerns that they may have. For instance, if your son or daughter has a peanut allergy, it might be negligence on the part of the employee if they were to give them a PB&J sandwich.
The list of injuries that can be caused by failing to pay attention to medical issues is long. Everything from seizures to anaphylactic shock is a potential outcome of this particular form of negligence.
Insufficient Staffing
The state of Texas has some very strict rules about staff to child ratios. These regulations are in place to ensure that every employee has the bandwidth to properly monitor and look after the children in their care.
When daycare centers fail to adhere to Texas law, each staff member ends up trying to keep track of far too many children at the same time. Inevitably, this lack of focus will result in serious accidents.
An injury to a child at a daycare center is always a serious matter, regardless of how it was caused. If you would like to hold the childcare facility accountable for their negligent actions, the Lorenz & Lorenz, LLP legal team may be able to help. Give us a call today to find out if you have an actionable case.
How a Daycare Liability Waiver May Impact Your Lawsuit
When you first enrolled your child in daycare, you may have been asked to sign a liability waiver form. This document most likely stated that the childcare facility would not accept liability for any injuries that occur on its premises.
At first glance, you may think that signing this document bars you from taking legal action if your child becomes sick or injured there. In reality, however, you are almost certainly free to file suit if you so choose.
Courts and arbiters very often rule that liability waivers are unenforceable. They do this because the language in the document would essentially grant the facility complete legal immunity to act negligently toward the kids in its care – something which no state would ever allow.
Generally speaking, daycare centers do not ask you to sign liability waivers because they believe that they will stand up in court. They ask you to sign them because they believe that it will deter you from filing a suit in the first place.
More likely than not, you do not need to worry about the liability waiver that you signed when your child started daycare. However, if you would like our legal experts to review the document before we begin your suit, we would be happy to do so. Just bring it along to your free consultation.
Recoverable Damages in Waco Daycare Injury Cases
Before you begin the process of filing a lawsuit against your child's daycare center, you would probably like to know more about the compensation you can potentially get.
Your exact payout will, of course, depend on the specific nature of your child's injuries. Our attorneys will fight to recover all damages to which you're entitled, which might include money for:
Medical bills
Physical therapy
Pain and suffering
Loss of future wages, and
Loss of enjoyment of life.
For more information about the size of the settlement check that you can expect to receive for your child's injury, give the Lorenz & Lorenz, LLP team a call. Our Waco lawyers will thoroughly review your case and provide you with a compensation estimate.
Statute of Limitations in Texas Daycare Center Injury Cases
In the state of Texas, the statute of limitations on personal injury cases currently sits at two years. However, child injury cases work a little differently than standard car accident or slip and fall cases.
In the case of an injury to a child, the statute of limitations clock does not begin until they turn 18. Of course, you may choose to file suit as the child's parent before they turn 18 if you so wish. Also, any claims you may have as a parent (emotional distress for example) must be brought within the two-year timeframe.
Waco's Premier Daycare Injury and Child Accident Law Firm
If your child has suffered an injury in a Waco daycare facility and you would like to claim the compensation you deserve, there is only one law firm you need to call – Lorenz & Lorenz, LLP. We have been helping the people of Texas with their legal needs for almost two decades and we would love to do the same for you. Reach out to us today to schedule a free consultation with one of our experienced attorneys.