Your Waco, TX, Dog Bite Lawyers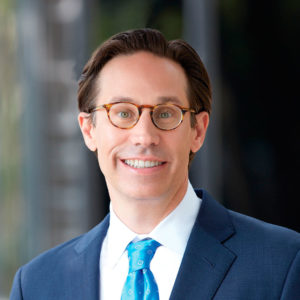 Dog bites and attacks might be more common than you think. In fact, over the past decade, there have been more fatal dog attacks in Texas than anywhere else in the nation. Even when dog bites aren't fatal, they can still leave victims struggling with painful and debilitating injuries. This is particularly true when children are involved. Fortunately, in Texas, dog owners can be held responsible for harm caused by their pets.
Have you or someone you love been injured because of a dog bite in Waco? Don't hesitate to contact the experienced personal injury lawyers at Lorenz & Lorenz, PLLC for help. Our attorneys have been holding dog bite victims across the state for more than 18 years. We understand how serious a dog bite injury can be, and we'll fight to get you the money you deserve.
We offer a free consultation for all injured clients, so call our Waco law office today to schedule yours. We'll review your case, explain your rights, and answer any questions you might have.
How Will a Waco Dog Bite Lawyer Help Me?
It can take days, if not weeks or months, to recover after a dog attack. You need to spend this time focusing on getting better. You can't do this if you're trying to navigate a complicated dog bite lawsuit on your own. Fortunately, you don't have to. You can trust the experienced legal team at Lorenz & Lorenz, PLLC for help.
Our attorneys will aggressively pursue compensation on your behalf because you deserve it. When you turn to us for help, we will:
Protect you when insurance companies and dog owners try to blame you for the dog attack
Carefully investigate your case to determine if the dog owner knew, or should have known, the dog who attacked you was vicious, and
Work with injury experts in Texas to value your case.
We understand how devastating a dog bite injury can be. Our goal is to hold the dog's owner fully responsible for your pain and suffering. Call us today to learn more about how we can help.
Ways to Recover Compensation For Your Dog Bite Injury
There are actually several ways to approach a Waco dog bite case. Owners can be strictly liable for a dog bite, or held accountable on the grounds of negligence, violation of an animal control ordinance, or failure to stop a dog attack in progress. Our attorneys will thoroughly review and analyze the circumstances surrounding your attack to determine the strongest cause of action for your case.
The "One Bite" Rule
Even though there's no "one bite" law on the books, Texas does have a "one bite" rule. A one bite rule means that a dog owner can be strictly liable for a dog attack if they knew, or should have known, that their dog had a history of dangerous or vicious behavior.
You can recover compensation under the Texas one bite law if:
The dog that bit you had bitten someone else in the past, or acted like it wanted to, AND
The owner had knowledge about the dog's history of aggression.
The one bite law typically lets dog owners off the hook for their dog's first bite or injury. As one Texas court explained, "the owner of a dog is not liable for injuries caused by it, unless it is vicious and knowledge or constructive notice of that fact is shown or brought home to the owner."
However, once a dog has a history of aggression, the owner is strictly liable for all future attacks.
Negligence
Under the one bite rule, owners aren't usually responsible for harm caused by their dog's very first show of aggression. However, this is only true if those owners are vigilant in caring for their dog and protecting others. A dog owner can be liable for a dog bite, regardless of that dog's history, if they are negligent in handling that animal. In other words, dog owners have to take reasonable steps and measures to prevent their animals from attacking others or causing harm. This might include keeping a dog on a leash and not allowing a dog to wander around a neighborhood.
If you've been injured because of a dog bite, you can pursue compensation on the grounds of negligence. To win, you'll have to prove that the dog's owner:
Possessed or owned the animal
Owed a duty to exercise reasonable care to prevent the dog from hurting others
Breached that duty of care, which caused your injury.
Simply put, the dog's owner wasn't careful and, as a result, you've been injured.
Violation of an Animal Safety Ordinance
The city of Waco has certain ordinances in place to protect the public from animal attacks. Owners have a legal obligation to comply with these laws. If an owner violates a Waco safety ordinance that's intended to keep you safe, you can use this as grounds to recover compensation.
Failure to Stop a Dog Attack in Progress
A dog owner has a duty to intervene and stop an attack while it's in progress. While this may not prevent injury, it can help to limit the extent and severity of those injuries. A Texas court held that a dog owner can be liable for dog bite injuries if he or she fails to step in, even if this is the dog's first attack or a defendant can't prove negligence.
Landlords Can Be Liable, Too
Dog owners aren't the only ones who can be liable for a dog bite injury. Landlords can also be held accountable. Why? Your landlord has a duty to provide you with a safe place to live. The Texas Court of Appeals has explained that your landlord has "exercise reasonable care" to make sure that "common areas [are] reasonably safe for the use of tenants and their guests."
So, if a landlord knows that a dangerous or vicious dog, with a history of aggression, lives on the premises, he or she has a duty to protect you. Many times, this means ordering the owner to relocate the dog or find a new place to live. If they don't, you might be able to hold them accountable for your dog bite injuries.
Common Dog Bite Injuries
Dog bites can cause severe injuries, including:
Soft tissue damage
Lacerations
Broken bones
Spinal cord damage
Paralysis
Infection
Amputation, and
Wrongful death.
Our attorneys are prepared to help you fight for compensation for all of your Waco dog bite injuries. Call our law firm to get started on your case today.
Damages Available to Dog Bite Victims
After a dog attack, you may struggle with devastating physical, emotional, and financial injuries. You deserve to recover compensation from the dog's owner, especially if that dog has been aggressive in the past.
Our attorneys will fight to obtain an award of monetary damages on your behalf. This might include money for:
Medical expenses
Plastic surgery
Pain and suffering
Chronic pain
Emotional distress and trauma
Lost wages
Disability
Disfigurement
Counseling and therapy
Loss of enjoyment of life, and more.
Over the past 18 years, we've developed relationships with injury experts across the state. They can provide critical insight as we work on your case. With their help, we'll be able to identify all of your damages and make sure they're valued properly. This will give us the best leverage when negotiating a settlement on your behalf.
Statute of Limitations for Dog Bite Cases in Waco
You need to act quickly if you want to recover compensation for your Waco dog bite injuries. The sooner you file a lawsuit, the sooner you can fight for the money you deserve.
It's also important to get started right away because Texas limits the amount of time to you have to ask for compensation. The statute of limitations for most dog bite cases is two years. You risk losing your right to get money from a negligent dog owner if you wait too long to assert your rights.
Not sure how much time to you have to file a dog bite injury lawsuit? Our attorneys can help. Call our Waco law office today.
Need Help After Your Waco Dog Bite Attack?
Our attorneys are here to help you after your dog bite attack because you might deserve compensation. We will fight to get you the money you deserve. Call our Waco law firm today to schedule your free, no obligation case assessment.