Waco DUI Accident Lawyer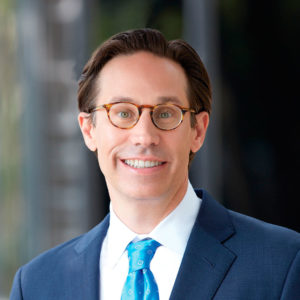 If you have been involved in a Waco DUI accident, consider retaining legal representation right away. These kinds of accidents are extremely dangerous for obvious reasons, and you may have been badly hurt in your crash. Serious injuries have lasting consequences, and you shouldn't have to bear the burden of those consequences for something that wasn't your fault.
Reach out to the Waco DUI accident lawyers at Lorenz & Lorenz, LLP today to learn more about how we can fight for your rights.
We Can Help After a DUI Crash – Here's What Our Waco Personal Injury Lawyers Can Offer
Being a victim of a DUI accident is an extremely traumatic experience. Most likely, you were just minding your own business on the road – as either a driver or a passenger – when a vehicle came out of nowhere and caused this crash.
In the immediate aftermath of such a dramatic event, the priority is the health and safety of those in the vehicle. You will need to get prompt medical attention for your injuries and make sure you are able to get off the road safely.
Eventually, as your recovery begins, the reality of the situation will set in. Not only is this a physically-painful event to endure, but it has lasting financial and emotional ramifications. It will take a long time to get your life back to where it was before the crash – if that is even possible.
Given the severity of this incident, it is important to work with an experienced Waco personal injury lawyer. At Lorenz & Lorenz, LLP, we've been fighting for car accident victims for nearly two decades.
When you trust us with this personal injury case, you will get our best effort from start to finish. We will do the following and more to fight for the justice you deserve.
Fully researching the events that led up to the crash
Dealing with insurance companies who may try to get you to settle this case for far less than it is worth
Arguing against any allegations that you or the driver of your vehicle may have been responsible for the accident
Bringing in experts to analyze the evidence and demonstrate the negligence of the impaired driver
Interviewing any witnesses who were present at the accident scene and can strengthen your arguments
Winning damages in a personal injury case after a Waco DUI accident isn't going to undo the damage that was suffered in the accident. With that said, those damages can help you get back on your feet so you can start to move on with your life.
Call our Waco, TX law office to schedule a time to discuss your legal options today. Your first consultation is free, so contact our Waco car accident attorneys for help today.
Causes of DUI Accidents in the State of Texas
It's a sad reality that DUI accidents continue to happen all across the country. With so much attention paid to driving under the influence in the media, you would hope that these events would be few and far between.
But that's just not the case, unfortunately.
There are many different potential causes for a DUI accident in Waco. It's important to note that a driver does not need to be extremely intoxicated to make mistakes on the road and cause an accident. Even driving when just slightly over the legal limit is dangerous.
Speeding
Drivers who are intoxicated will often drive faster than the speed limit on a given road. While going too fast, those drivers may lose control of their vehicle or run into the back of another vehicle that is obeying the speed limit.
Failing to maintain lane
This is a common issue with drunk driving. As the driver struggles with coordination and perception, the vehicle will swerve in and out of its lane. This is obviously a dangerous situation and it can easily lead to a crash.
Wrong-way driving
It's possible for an intoxicated driver to get on a road-going the wrong direction. This mistake can lead to a head-on collision and very serious – even life-threatening – injuries.
Falling asleep
In some cases, the drunk driver will simply pass out behind the wheel and lose all control of the vehicle. In such a case, there is no telling where the car will end up or what it will hit.
No matter what led up to the drunk driving accident that has impacted your life, you should consider teaming up with Lorenz & Lorenz, LLP right away to fight for your rights. This crash was not your fault and you should not suffer any more than you already have as a result of someone else's negligent actions.
Catastrophic Injuries are Possible in a Waco DUI Accident
There is no way to predict what kinds of injuries will be suffered in a Waco DUI accident. In a fortunate case, you'll walk away with only minor bumps and bruises, and you'll be feeling better in a few days. Not all cases work that way, unfortunately, and some victims come away with injuries that will follow them for life. In fact, some victims aren't fortunate enough to survive the accident at all.
Some of the injuries often seen in DUI motor vehicle accidents include the following:
Head Injuries
Car and truck drivers and passengers don't wear helmets, and their heads are not protected in a crash as a result. If your head hits the side of the vehicle or another object during the crash, serious brain injuries are likely to result.
Neck Injuries
The force of a car accident can cause your head to whip violently in one direction or another, potentially injuring your neck in the process.
Whiplash
Whiplash is a notorious car accident injury, largely because it can take so long to show itself.
You might feel okay in the aftermath only to have the effects of whiplash start to impact your life later on.
Broken Bones
There is a lot of force involved in a car accident. Many different parts of your body are at risk for broken bones, including arms, legs, hands, wrists, feet, and more.
Wrongful Death
According to the NHTSA, 30 people die in drunk driving car accidents every day, making wrongful death one of the most common results of DUI crashes.
It's common for DUI accident victims to underestimate their injuries after a crash. Many people will try to tough it out and just deal with their injuries in order to go on with life as usual. That can be a costly mistake. The better approach is to get the treatment you need to protect your long-term health, even if it interrupts your quality of life in the short term.
To get help pursuing damages in this case, reach out to our experienced car accident lawyers  in Waco, Texas for assistance.
Types of Waco DUI Accidents
Not all DUI accidents are created equal. The characteristics of the case that you are involved in will not only impact the types of injuries that are sustained, but also the legal action that can be taken.
Some of the possible DUI accidents we have seen in central Texas include:
Standard car accident. This is an incident where two privately-owned vehicles get into a collision. In this case, one of the drivers was intoxicated at the time of the crash, making it a DUI accident.
Commercial truck accident. If one of the vehicles was a commercial truck, van, or car doing official business work, the company that owns that vehicle may have liability in the matter.
Vehicle vs. pedestrian accident. These kinds of DUI accidents are particularly dangerous because of how much damage a car or truck can do to a person on foot. Unfortunately, this kind of incident will often be fatal for the innocent pedestrian.
At Lorenz & Lorenz, LLP one of the many advantages we can offer you, in this case, is that we have worked with many previous clients on a variety of drunk driving accident cases. If you've been hurt in a DUI accident, or a loved one has been hurt or killed, we would be proud to take up your case. Contact us today for a free consultation.
Damages Available After a Waco DUI Accident
You should not hesitate to seek the damages that are rightfully yours after this kind of event. There was nothing you could have done to prevent the accident, and you certainly didn't deserve these injuries or this disruption to your life.
Fortunately, the law does allow for many different types of damages to be awarded in a DUI accident case. Among the many ways you can be compensated for your losses includes:
Medical expenses. This is one of the most important kinds of compensation that you can receive after a successful suit. Your medical bills could be significant if you spend a lot of time in the hospital or needed multiple surgeries.
Lost wages. If you miss time on the job as a result of these injuries, the wages that you missed out on could be included in the damages that you are awarded.
Quality of life. We'll fight hard to make sure you are also compensated for your pain and suffering and loss of enjoyment of life that you have had to deal with in the aftermath of the crash.
In limited cases, punitive damages might also be applicable.
Only when you work with an experienced personal injury attorney like Lorenz & Lorenz will you be able to work through the details of your case to understand what damages may be on the table if you decide to take legal action.
Get in Touch with a Waco DUI Accident Lawyer Today
Have you been injured by a drunk driver in Waco, TX? Call Lorenz & Lorenz, LLP for a free consultation. Our Waco DUI accident lawyers would be proud to stand up for your rights.