Waco Lyft Accident Lawyer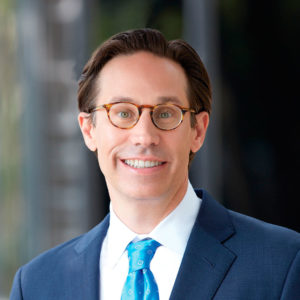 Have you been injured in a Lyft car accident in Waco, TX?  If so, you may be able to take legal action against the at-fault party and recover the money you need to pay for your medical bills. To do so, however, you will need to enlist the services of a Waco Lyft accident lawyer from Lorenz & Lorenz, LLP.
How Lorenz & Lorenz, LLP Can Help with Your Lyft Accident Case
Working with a knowledgeable Waco personal injury lawyer from Lorenz & Lorenz, LLP, is a prudent way to protect your best interests after suffering an injury in a Lyft or Uber accident. Our law firm will help you fight for the damages you deserve by:
Providing you with honest answers to your legal questions
Identifying the party that is liable for your damages
Communicating with insurance companies on your behalf
Speaking about your case with respected industry experts
Helping you understand the legal options that are available to you
Offering you sound legal advice on an as-needed basis
Analyzing your Lyft accident and evaluating your damages
Helping you navigate the complex Texas legal system
Launching an independent investigation into your Lyft accident
Filling in and filing the requisite legal documents with the court
Developing a customized and effective legal strategy for your case
Searching for evidentiary materials to help you prove your claims
Working to negotiate a settlement with the defendant's insurance company
Representing your best interests at trial, when necessary
The personal injury lawyers at Lorenz & Lorenz, LLP, have been helping the residents of Waco pursue compensation after Lyft crashes for years. During that time, we have secured countless favorable settlements and verdicts on behalf of our clients.
If you would like to have us stand up for you, all you need to do is pick up the phone and give us a call.
Common Causes of Lyft Accidents in Waco, Texas
Accidents involving ridesharing companies like Lyft and Uber happen with a frightening degree of regularity in Waco and throughout Texas. But what causes these wrecks? In most instances, one of the following factors is to blame:
Fatigued driving
Road rage
Poor vehicle maintenance
Inclement weather
Do you want to know if you are entitled to compensation after your Lyft or Uber car accident? Then please do not hesitate to call the team at Lorenz & Lorenz, LLP, to set up a free consultation at our law offices in Waco. We will be happy to examine your case and provide you with our professional opinion.
Common Injuries Sustained in Waco Rideshare Accidents
When Waco residents get into crashes involving one or more Lyft vehicles, they can sustain a wide range of painful and life-altering injuries, such as:
Burns
It is not at all unusual for one or more vehicles to catch fire when crashes involving Lyft drivers occur. These fires often cause passengers to sustain burns to their bodies.
Patients who suffer severe burns frequently need to undergo skin grafting surgery.
Soft Tissue Injuries
When Lyft drivers collide with other road users, it is not uncommon for an individual to suffer a sprained ankle or a strained hamstring. Soft tissue injuries such as these are painful, but most people make a full recovery in a few weeks.
Spinal Cord Injuries
When Waco residents sustain trauma to their spines during Lyft accidents, they often report to the hospital with spinal cord injuries. A brief list of the most common symptoms of ailments of this nature would include:
Loss of sexual function
Loss of bowel control
Loss of bladder control
Spasms
Breathing problems
People who sustain these types of injuries may even end up paralyzed for the rest of their lives.
Traumatic Brain Injuries
Individuals who bang their heads against solid objects during Lyft crashes frequently suffer traumatic brain injuries and experience symptoms like:
Profound confusion
Memory loss
Loss of consciousness
Nausea
Dizziness
Some people only experience these symptoms for a few days. Others live with them for decades.
Fractured Bones
The force involved in Lyft crashes often causes passengers to break their bones. These injuries mostly occur in the arms, legs, and ribcage.
Patients typically recover from their fractured bones in about one to three months.
Did you sustain one or more of these injuries in an auto accident involving a rideshare driver? Then please reach out to the experienced attorneys at Lorenz & Lorenz, LLP, as soon as possible. We would be more than happy to use our knowledge of Texas law to help you fight for the compensation you deserve.
How to Recover Compensation After a Lyft Accident in Waco, Texas
Pursuing compensation after an accident involving a Lyft vehicle can be a somewhat complex undertaking. That is because the identity of the liable party depends almost entirely on whether the driver had their app turned on at the time of the crash.
Accidents When the Lyft Driver Isn't Using the Rideshare App
Because Lyft drivers are independent contractors, if they get into a crash while their app is not active, they are personally liable for any damages. A victim who wishes to claim compensation for their injuries must usually do so by filing a claim through the driver's auto insurance policy.
In the state of Texas, all drivers must carry auto insurance that meets the following minimum limits:
Property damage coverage per accident – $25,000
Bodily injury coverage per person – $30,000
Bodily injury coverage per accident – $60,000
If damages exceed policy limits, the victim can then pursue additional compensation from the rideshare driver and/or other negligent parties.
Accidents When the Lyft Driver is Using the Rideshare App
As soon as the driver switches on their app, the liability for any accidents they may cause shifts to Lyft. Texas law mandates that organizations like this must have insurance that meets the following minimum limits:
Property damage coverage per accident – $25,000
Bodily injury coverage per person – $50,000
Bodily injury coverage per accident – $100,000
When the driver picks up a passenger, the insurance coverage offered by Lyft increases further. When accidents occur under these circumstances, injured individuals can file a claim under an insurance policy that has a $1 million combined coverage limit.
Would you like to have a skilled attorney from Lorenz & Lorenz, LLP, assist you with the complex process of pursuing compensation after an accident involving a Lyft vehicle? Then please give us a call to schedule a free case evaluation at our office in Waco, TX. Our team has been handling personal injury claims like yours for years and understands what it takes to win.
How Much Compensation Do Waco Lyft Crash Victims Usually Receive?
The amount of compensation the victims of Waco Uber and Lyft accidents receive varies significantly from one case to the next. The exact size of an injured party's payout depends on factors such as:
The cost of their initial medical treatment
The fees associates with their ongoing care
The expenses attached to their rehabilitation
The cost to repair or replace their personal property
The number of days they missed from work because of their injury
The impact their injury will have on their future career path
The emotional distress they've suffered because of their injury
How the injury affects their overall quality of life
Whether Lyft or the driver is liable for their incurred damages
Insurance companies in the state of Texas generally cut the most sizable checks for people who suffer injuries that leave them with life-long health challenges or permanent disabilities. When our Lyft accident attorneys work these types of cases, they usually pursue damages for:
Medical expenses
Ongoing care costs
Rehabilitation fees
Property damage
Lost income
Loss of future earnings
Loss of enjoyment of life
Mental anguish
When the liable party acts with gross negligence, we also pursue punitive (or exemplary) damages – which can run as high as $750,000 in Texas.
Over the years, the skilled attorneys at Lorenz & Lorenz, LLP, have helped many Waco residents file personal injury lawsuits and claim compensation after Lyft accidents. If you would like to have us fight for you, all you need to do is fill out our contact form and send us a message.
Statute of Limitations for Lyft Accident Claims in the State of Texas
Section 16.003 of the Texas Civil Practice & Remedies Code specifies that the statute of limitations for personal injury lawsuits in the Lone Star State is two years. This regulation means that people who sustain injuries in Lyft crashes must generally sue the liable party before the second anniversary of their accident.
Notably, however, the state of Texas has the authority to pause or extend a victim's statutory window if:
They were a minor when their accident occurred
The liable party left the state of Texas, or
They did not discover their injury until some time after the accident
If your statutory window is set to close in the not-too-distant future, don't panic. Contact a knowledgeable personal injury lawyer from Lorenz & Lorenz, instead. We will be more than happy to use experience in the legal industry to help meet your filing deadline.
Your Trusted Waco Lyft Accident Lawyer
You don't have to look far to find a seasoned Waco Lyft accident lawyer to help you pursue the compensation you deserve. All you need to do is grab your phone and contact Lorenz & Lorenz, LLP. Our legal team has years of experience in the field, and we are ready to fight for you at any time.