Waco Pedestrian Accident Lawyer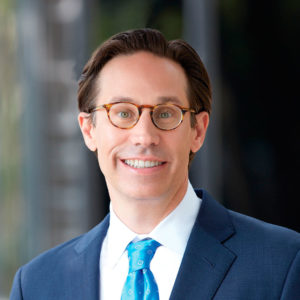 Have you or someone you love been injured in a Waco pedestrian accident? Contact the experienced personal injury attorneys at Lorenz & Lorenz to learn about your legal rights.
If someone else is responsible for your injuries, we'll make sure that you recover the money you deserve.
Our aggressive approach has helped us obtain meaningful compensation for injured clients like you. Your first consultation is free, so call to get started today.
Why Should I Hire a Pedestrian Accident Lawyer?
The last thing you need to do after a Waco traffic accident is to worry about a complicated legal case. You need to focus on getting better. The best thing you can do is let an experienced Waco pedestrian accident attorney advocate on your behalf. When you trust the legal team at Lorenz & Lorenz, LLP to handle your case, you'll be in the best position to get the money you need and deserve.
Here's why you need to call our Waco injury lawyers after your pedestrian accident. We will:
Determine every possible cause of your pedestrian accident
Seek compensation from anyone who might be to blame
Force insurance companies to take your case seriously and offer a legitimate settlement
Protect you when others try to shift some or all of the blame to you, and
Consult with experts to make sure your case is valued properly.
Our goal is to hold the person (or people) responsible for your pedestrian accident fully accountable for your injuries. We fight to get you the money you need to compensate for medical bills, lost wages, pain and suffering, and more. Don't risk leaving valuable compensation on the table. Call Lorenz & Lorenz to get your case in the best possible hands.
How Common Are Pedestrian Accidents in Waco?
The city of Waco has announced plans to make its streets safer for pedestrians. Why? Accidents involving pedestrians have become more common in recent years. In 2011, there were 44 reported pedestrian accidents in Waco. By 2017, the number of traffic accidents involving pedestrians had increased by nearly 30 percent. That year, there 57 reported pedestrian accidents in Waco. In total, there were 381 pedestrian accidents between 2010 and 2017.
Facts About Waco Pedestrian Accidents
The Waco Metropolitan Area Active Transportation Plan reveals several interesting facts about pedestrian accidents in and around the city.
How Severe Are Waco Pedestrian Accidents?
In an eight-year span, there were 381 reported car accidents involving pedestrians. In nearly 60 percent of those crashes, a pedestrian sustained a serious injury. Pedestrians were killed in more than 14 percent of those accidents.
When Do Waco Pedestrian Accidents Occur?
Waco sees an overall rise in the number of pedestrian accidents in the months of September and October. Accidents also tend to spike in February, March, May, and August. The fewest number of pedestrian accidents happen in the month of January.
Most accidents involving pedestrians occur between the hours of 3 PM and midnight. The greatest risk to pedestrians is just after rush hour when it starts to get dark, between 6 PM and 9 PM. The least dangerous time to walk in Waco is in the very early morning hours, between 3 AM and 6 AM.
Causes of Pedestrian Accidents
Pedestrian accidents tend to happen when drivers of nearby vehicles are negligent. Negligence can include:
Distracted driving
Aggressive driving (e.g., speeding, racing through intersections)
Failing to yield the right of way to pedestrians
Making unsafe or illegal turns
Drunk driving, and
Fatigued driving.
Other causes of pedestrian accidents can include environmental hazards, weather, defective vehicles and equipment, poor road and sidewalk design, and a lack of dedicated pedestrian infrastructure. Unfortunately, more and more pedestrians are getting into accidents because they're not paying attention to the road. When you're walking in Waco, make sure that your phone is away and that you're focused on the traffic around you. You're more likely to walk into traffic or cause an accident if you're texting or checking social media.
Injuries Resulting From Pedestrian Collisions
As a pedestrian, you're vulnerable to severe and fatal injuries in an accident. In Waco, you're about 4.5 times more likely to sustain a severe or debilitating injury than someone who's in a car.
At Lorenz & Lorenz, our Waco injury lawyers are prepared to help you recover compensation for all of your injuries, including
Broken bones
Concussion
Degloving
Soft tissue damage
Brain injury
Crushing injury
Spinal cord damage
Amputation
Paralysis
Wrongful death, and more.
Don't hesitate to call our Waco law office today to schedule a free consultation. We'll review your case and help you understand your legal rights. If you decide to pursue compensation for your injuries, we'll stand by your side every step of the way.
Damages Available to Injured Pedestrians
If you've been injured as a pedestrian in Waco, you're probably overwhelmed with the costs of your accident. Medical bills can add up quickly. Things can get more complications if you're disabled and can't work. Emotional trauma from your accident may prevent you from enjoying life the way you once did. The person (or people) responsible for your accident should be held fully accountable.
Our Waco injury attorneys will demand compensation for your injuries. This might include money for:
Medical expenses
Disability
Lost wages and income
Reduced earning capacity
Pain and suffering
Disfigurement
Emotional distress
Loss of enjoyment of life, and more.
You risk leaving valuable money on the table if you try to handle your injury claim on your own. Our attorneys work with some of the best injury experts in Texas. They'll provide invaluable insight as we work on your case. With their help, we'll make sure we know what your case is worth. This will allow us to make sure that you're fully compensated for your pedestrian accident injuries.
Statute of Limitations For Pedestrian Injury Cases
You only have a limited amount of time to assert your right to get money from the person responsible for your injury. The statute of limitations for pedestrian accident cases is typically two years. You risk not getting the money you deserve if you wait too long to file your personal injury claim.
What If I'm Partly Responsible For My Injury?
Sometimes more than one person's behavior causes an accident. As a victim, you're not always without blame. However, this doesn't automatically mean that you can't recover compensation. Texas is a modified comparative negligence state. This means that you can get money as long as you weren't primarily responsible for the accident. You have to share less than 51 percent of the fault for an accident.
For example, let's say you're allocated 60 percent of the fault for your pedestrian accident. Under Texas state law, you'll be barred from recovering compensation. However, if you're only 40 percent responsible, your claim won't be prohibited.
It's important to know two things about comparative fault:
Your damages will be reduced by your degree of fault; and
You'll be liable to the degree you were responsible for causing an accident.
If you're 25 percent to blame for an accident, your damages will be reduced by 25 percent. At the same time, you'll be on the hook for 25 percent of other victims' damages.
Call Our Waco Pedestrian Accident Lawyers For Help
As a pedestrian, you risk serious injury and death when you share the road with large vehicles. Unfortunately, aggressive and distracted drivers make Waco roads even more dangerous for you. If you've been involved in an accident, you have the right to demand money from the person who hurt you. The experienced attorneys at Lorenz & Lorenz will fight to make sure that you get every dollar you deserve.
Contact our Waco law firm to schedule a free initial consultation. Our attorneys will carefully review your case and answer any questions you have. If you decide to pursue compensation, we'll stand by your side throughout the entire process. You have a limited amount of time to act, so call for help today.