Waco Premises Liability Lawyer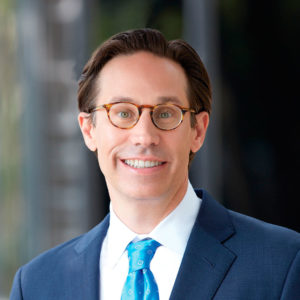 When you get hurt on property owned by someone else in Waco, TX, it's important to consider all of your legal options. That's because the property owner might be liable for your injuries. At Lorenz & Lorenz, LLP, our Waco premises liability attorneys can help you fight to get the money you deserve.
We'll work hard to hold negligent businesses and property owners accountable so you can focus on getting better. Give our Waco law offices a call today to schedule a free consultation and learn more.
How a Lorenz & Lorenz, LLP Premises Liability Attorney Can Help You Pursue the Compensation You Deserve
When you walk into a bank or supermarket, you expect to be able to conduct your business and return home safely. You do not expect to take a trip to the emergency room because you have been injured on the premises. Unfortunately, this nightmare scenario happens to thousands of Texans every year.
If you are one of them, you may be able to recover compensation to help pay for your medical bills by filing a lawsuit against the property owner. The experienced premises liability lawyers at Lorenz & Lorenz, LLP in Waco can help you do just that.
Our Waco injury attorneys are dedicated to fighting hard on behalf of our clients. When you hire us to represent you in your premises liability case, we will:
Gather Evidence on Your Behalf
When pursuing compensation after a premises liability accident, it is not enough to simply claim that you were injured due to the other party's negligence. To achieve a favorable outcome, you will need to prove your claims. If you were injured because you slipped and fell on a wet floor, this proof will most likely take the form of pictures of the scene, medical reports, and witness testimony.
When you hire a slip and fall attorney from Lorenz & Lorenz, LLP, we will gather the necessary evidence on your behalf. We will review surveillance footage, request medical records, speak to witnesses, and do whatever else it takes to prove your case. In other words, we will work diligently to make sure that your compensation claim is as strong as possible.
Negotiate a Settlement with the Other Party's Insurance Company
In the weeks and months after you begin your premises liability lawsuit, you may be approached by the other party's insurance company with a settlement offer. Unfortunately, their initial proposal is likely to leave a lot to be desired. To give it a boost, some negotiation will almost certainly be required.
Our Waco premises liability attorneys have been negotiating with stingy insurance companies for years. As such, we know which buttons to push to get them to increase their settlement offers. If there is an improved deal to be made, we will work tirelessly to make it happen for you.
Represent You in Court or Arbitration
If the opposing insurance company does not wish to make a fair settlement offer, you will most likely need to take your case to court or arbitration. There, a judge or arbiter will analyze your case, determine if you are entitled to compensation, and decide how much money is owed to you. Given the importance of these proceedings, you would be wise to have an experienced lawyer represent you throughout.
The personal injury lawyers at Lorenz & Lorenz, LLP have represented countless clients in court and arbitration hearings. We understand what it takes to achieve a favorable outcome. Though we cannot guarantee results, we can promise that your case will receive a fair hearing.
If you would like to have a Lorenz & Lorenz, LLP premises liability lawyer help you pursue the compensation you deserve, please do not hesitate to give us a call. We would be happy to schedule a free consultation to discuss your case in greater detail.
Who Can File a Premises Liability Lawsuit in Texas?
Texas premises liability laws state that there are three distinct groups of people who may file suit if they are injured on company property. They are:
Invitees
In the state of Texas, customers who visit stores, restaurants, and other business establishments are legally referred to as invitees. More generally, an invitee is any person who enters the property with the permission of the owner and whose presence benefits both themselves and the business.
Texas law states that business owners have a duty of care to their invitees. To meet their responsibilities, they must:
Carry out routine safety inspections
Fix any premises defects
Clear the premises of hazards, and
Ensure that their day-to-day operations are carried out safely.
If the business owner's negligence causes an invitee to suffer an injury on their premises, the invitee will likely be eligible for compensation.
Licensees
The state of Texas classifies individuals who enter a property for non-business reasons with the consent of the owner as licensees. Social guests and salespeople usually fall into this category.
The law states that owners must warn licensees about potential dangers on their property. This warning may be provided verbally, in writing, or through well-placed safety signage. Owners do not have to fix defects for licensees.
Licensees who are injured by a hazard that they were not warned about may choose to file suit against the business or property owner.
Trespassers
Under Texas law, an individual who gains access to business premises without the consent of its owner is classified as a trespasser. Because trespassers do not have the right to be on the property, owners do not have an obligation to fix defects or warn them of any dangers they may encounter.
However, property owners are not permitted to booby trap their premises against trespassers. If a trespasser is injured by a booby trap, they can file a premises liability suit against the owner.
No matter which of these three groups you fall into, the attorneys at Lorenz & Lorenz, LLP would love to help you fight for compensation. To set up a free consultation at our Waco law office, just give us a call or send us a message online.
How Do Waco Premises Liability Accidents Happen?
Texas property and business owners have a duty to provide a safe environment for their customers and other visitors. When they fail to do so, accidents are bound to happen. A brief list of some of the most common types of premises liability accidents would include:
Slip and Fall Accidents
Slip, trip, and fall accidents usually occur when businesses fail to keep their floors clear of hazards. Some accidents of this nature result in relatively minor injuries.
However, many cause serious, life-altering health issues.
Dog Bite Accidents
It is not uncommon for business owners to keep a dog on their premises for security purposes. If they choose to do so, however, they must ensure that the animal is properly trained and restrained. Should they fail to do so, the dog may bite a visitor and cause a severe injury.
Electrocutions
If a store is undergoing renovations, it may have exposed wiring within touching distance of passing customers and vendors. Should a visitor happen to touch one of those live wires, they may be electrocuted and seriously hurt.
Falling Object Accidents
In an effort to maximize customer choice and profit, most retail establishments stack their shelves as high as they possibly can. Unfortunately, inventory that is stored on high-up shelving has a tendency to fall down from time to time. If it strikes a visitor on its way down, a serious injury is almost certain to ensue.
If you have been injured in an accident on business premises and need an experienced legal team to help you pursue compensation, please contact the Lorenz & Lorenz, LLP law office as soon as possible. Our skilled lawyers have been helping Texans seek financial restitution for their injuries for years – and we would love to do the same for you.
Common Injuries Sustained in Texas Premises Liability Accidents
Premises liability accidents can lead to a wide variety of injuries. Some of the most common injuries include:
Brain injuries
Burns
Bone fractures
Soft tissue injuries, and
Eye injuries.
No matter what type of injury you sustained on business premises, you may be entitled to compensation. For a full case review, all you need to do is reach out to the Lorenz & Lorenz, LLP legal team here in Waco, Texas.
Compensation in Waco Premises Liability Lawsuits
The compensation doled out in Waco premises liability suits is usually tied to the seriousness of the ensuing injuries. The more severe and long-lasting the injuries are, the larger the settlement check is likely to be. Generally speaking, most premises liability lawsuits result in payouts for at least a few of the following damages:
Initial medical bills
Ongoing care costs
Lost wages
Loss of future earnings
Mental anguish
Loss of enjoyment of life, and
Pain and suffering.
If you have suffered an injury on business premises and would like to learn more about how much compensation you may be eligible for, please contact the Lorenz & Lorenz, LLP team. We would be happy to review your case and provide you with an accurate estimate.
Call Our Waco Premises Liability Attorneys Today
Whether you've been injured at a friend's house or a bar in Waco, our premises liability attorneys are here to help. Give our Waco, TX law office a call today to schedule a free initial case assessment. We'll review your case, explain your legal options, and address any questions that you might have.