Your Austin Back Injury Lawyers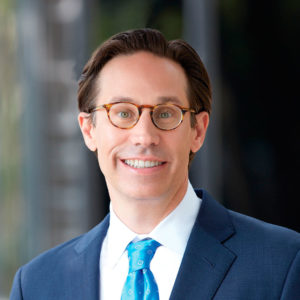 When you receive a serious back injury, perhaps from a car accident near Austin, it can change your life forever. Depending on the location and severity of the injury, you may be in constant pain, have trouble completing simple tasks, or even be completely paralyzed. You are also likely to find yourself on the receiving end of some pretty hefty medical bills.
If your injuries were caused by the negligent actions of another party, you may be entitled to seek compensation for the damages. Of course, your first step on the road to recovering any kind of settlement is hiring an experienced personal injury lawyer – like those here at Lorenz & Lorenz, PLLC. Give our Austin, TX law office a call today to schedule your free consultation.
How Our Austin Personal Injury Lawyers Can Help
When you hire one of Lorenz & Lorenz, PLLC's skilled personal injury attorneys, we will work diligently to ensure you receive the compensation you deserve. To accomplish this feat, we will perform the following essential tasks:
Gather Evidence
If you wish to succeed in your fight for compensation, you must first work to gather evidence that proves the extent of your injuries and the negligence of the other party. Of course, when you are laid up in bed trying to recover from your accident, you will not have the strength or energy to search for this evidence.
Fortunately, our knowledgeable accident lawyers are always ready, willing, and able to put together the proof you need to make your case. We will interview witnesses, seek medical records from your doctors, and compile as much physical evidence as possible.
Negotiate with Insurance Companies
In the early stages of your accident case, you will be contacted by the other party's insurance company with a potential settlement offer. Unfortunately, the initial offer that you receive is likely to be quite a bit lower than the actual value of your case.
The personal injury attorneys here at Lorenz & Lorenz, PLLC have been dealing with penny-pinching insurance companies for years. We can use our experience to negotiate them up to a settlement figure that is much better than their initial offer. What was once a $10,000 check can quickly become a $50,000 check with our assistance.
File Necessary Paperwork
Personal injury lawsuits tend to be extremely paperwork-heavy. If you are handling the process alone, you are likely to have significant issues keeping up with filing deadlines, returning correspondence, and submitting documentation to the other party's insurer.
Fortunately, our attorneys are here to take the load off. With years of experience in the industry, we know how to stay on top of the paperwork requirements that come as standard in every personal injury case. While we stay on top of the admin work, you can focus on your recovery.
Provide Legal Advice
As you work through your spinal cord injury case, you will almost certainly be presented with numerous complex decisions to make. When faced with these dilemmas, your ultimate choice could be the difference between receiving the compensation you deserve or having your lawsuit thrown out.
Here at Lorenz & Lorenz, PLLC, we pride ourselves on our ability to provide you with the kind of legal advice and guidance that will help your chances of receiving the settlement you deserve. With our knowledge and experience on your side, those tough decisions get a whole lot easier.
If you would like to hire one of our skilled personal attorneys to provide you with legal representation throughout your lawsuit, please do not hesitate to give our Austin law office a call to set up a free consultation.
Potential Damages Available to Austin Back Injury Victims
At Lorenz & Lorenz, PLLC, we will work hard to get you the compensation you deserve. Your settlement check can include damages for many of the following costs:
Medical bills
Physical therapy bills
Emotional distress
Loss of enjoyment of life
Lost wages
Loss of future wages
Temporary or permanent disability
If you would like to learn more about the damages that you can expect to receive compensation for in your personal injury lawsuit, all you need to do is give us a call or reach out to us online. We will review your case and give you an estimate of how much your case may be worth.
Common Causes of Austin Back Injuries
Having worked on countless personal injury cases over the years, the attorneys here at Lorenz & Lorenz, PLLC have seen back injuries happen for many different reasons. In some cases, the injury is the result of extended periods of stress. In others, the injury is caused by a traumatic accident, or from a car accident.
A short sampling of some of the leading causes of back injuries in Austin includes:
Slip and Falls
Slipping and falling in stores, on sidewalks, and on private property is one of Austin's leading causes of back injuries. These accidents are often caused by spilled liquids, loose tiles, and other negligent maintenance. If you have been injured in a slip and fall, please give us a call to find out if you may have a viable personal injury case.
Traffic Accidents
Our clients often report that their spinal cord injuries were caused by a car accident or trucking accident. Though many of these crashes occur at high speeds, even a simple fender bender has the potential to cause serious back injuries. It is always wise to get yourself checked over by a physician after any vehicle accident – just to be safe.
Workplace Accidents
A significant number of back injuries occur in the workplace. Some are caused by falling objects, while others happen as a result of being asked to lift heavy items.
Truck drivers, warehouse workers, nurses, and janitors tend to be most susceptible to suffering back injuries at work.
Assaults
Being attacked by another individual can cause a wide variety of serious medical issues, including back injuries. If you have received an injury as the result of an assault, please do not hesitate to contact us. We can help you pursue the responsible party for the compensation you deserve.
Defective Products
From poorly manufactured gym equipment to malfunctioning airbags, defective products cause thousands of spinal cord injuries each year. If you begin to notice pain in your back after using one of these products, speak to your doctor as soon as you can. Doing so may prevent your injuries from becoming even more serious.
Types of Back Injuries
Generally speaking, back injuries occur when you damage or overuse the bones, muscles, or tissue in your back. Some of the most common types of back injuries include:
Ruptured Disc
The 26 individual vertebrae in your spine are separated by tiny discs. If you fall heavily on your back or your spine is struck by a heavy object, these discs may slip and rupture. This causes the nerves in your spine to compress. If you suffer a ruptured disc, you are likely to be in excruciating pain and might be somewhat limited in your mobility.
Fractured Vertebrae
If you are involved in a car accident, fall, or assault, you may fracture, break, or chip one of your vertebrae. In some cases, the broken bone pieces will move into other areas of the spine or the surrounding tissue, causing quite a bit of pain. This is known as a burst fracture.
Depending on the severity and location of your fractured vertebra, you may require surgery. Your physician will let you know for sure.
Back Sprains and Strains
Back sprains and strains are typically caused by wear-and-tear to the muscles in your back over time. Back injuries of this nature can cause quite a bit of pain and may limit your ability to do your job. Fortunately, sprains and strains can often be treated using a combination of rest and physical therapy.
Nerve Damage
Your spinal column is home to 31 major nerves which allow the various parts of your body to communicate with one another. If you suffer trauma to your spine, these nerves may become damaged – impairing your ability to properly control your body.
In minor cases, nerve damage can cause you to experience pain and localized numbness. If your nerve damage is more severe, however, it may limit your bodily functions and cause total or partial paralysis.
If you have received any of these back injuries as the result of another party's negligence, please reach out to the Lorenz & Lorenz, PLLC team as quickly as you can. We will fight hard to get you a settlement check that can help to pay for the damages caused.
Austin's Premier Personal Injury Law Firm
Have you or a loved one suffered a back injury in an accident in Austin, Texas? Don't let the person who caused you to get hurt off the hook. Contact the experienced back injury lawyers at Lorenz & Lorenz, PLLC for help getting the money you need and deserve.
We've handled complex personal injury cases in Austin for more than 17 years. If you've gotten hurt, we're here to help you, too. Just give us a call or send us a message through our online form to request a free consultation. It's that easy.