Austin Truck Accident Lawyer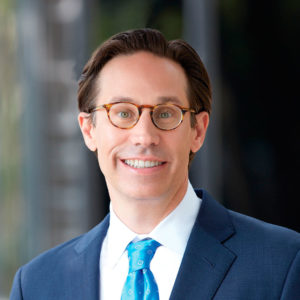 Commercial trucks can be 75 feet long and weigh as much as 80,000 pounds. When a truck of this magnitude is involved in a collision, the results can be devastating. Unfortunately, truck accidents aren't uncommon in Texas. There are hundreds of injury-causing and fatal 18-wheeler truck accidents every year. About one-third of those are in urban parts of the state, including near us here in Austin.
If you've been involved in an Austin semi-truck accident, or UPS truck accident, you may be entitled to compensation. Contact an Austin truck accident lawyer near you at Lorenz & Lorenz, LLP to learn about your legal rights and options. Since 2001, our legal team has successfully recovered substantial money damages in settlements and awards for our injured clients. We can help you get the money you deserve, too. Call us today to schedule a free consultation.
How Will an Austin Truck Accident Lawyer Help Me?
Our attorneys understand how important money can be after an Austin 18-wheeler accident, or FedEx truck accident. We also know that you're dealing with painful, debilitating injuries. You need time to focus on getting better. What you don't need to do is try to navigate a complex truck accident claim on your own.
Hiring an Austin personal injury lawyer near you will not only give you time to get back on your feet but also put you in the best position to get the money you deserve.
Here's why you should call Lorenz & Lorenz for help immediately after your Austin truck accident:
Insurance companies aren't on your side. They'll take advantage of the fact that you're not familiar with the insurance claims process. At best, they'll offer a lowball settlement that won't cover all of your costs. You're much more likely to get a fair settlement when you hire an attorney to handle your case.
Multiple parties may be to blame. You may not realize that more than one person may have caused your accident and injuries. You're entitled to money from anyone who is at fault.
You'll be blamed for your injuries. It's true. Others involved in an Austin truck accident will try to shift the blame to you. Your ability to recover compensation can be compromised if these tactics are successful. You need a lawyer who can protect you from these types of arguments.
You may not know what your case is worth. What's a fair settlement offer for your truck accident case? If you don't hire a top-rated attorney near you, you'll probably let an insurance company answer this question. That will almost certainly ensure that you won't get all of the money you need and deserve. Our lawyers work with some of the most respected experts in Austin. They can help us assess the true value of your injury claim.
Don't risk missing out on money you deserve after your Autin truck accident. Call the personal injury team at Lorenz & Lorenz for assistance.
What Causes Austin Truck Accidents?
Trucks are involved in dozens of collisions in Austin and nearby cities every year. Negligence is the leading cause of these accidents. Truck drivers aren't always to blame. Trucks share the road with other motor vehicles, and even bicycles and pedestrians on occasion. Anyone who is negligent can contribute to or cause a truck accident in the city.
Negligence that often results in an Austin truck accident includes:
Speeding: Trucks are large, heavy vehicles that are hard to navigate. Drivers are more likely to lose control when driving at high speeds.
Cutting In Front of a Truck: Under the best weather and road conditions, it will take a truck traveling 65 MPH 200 yards to come to a complete stop. That's the length of two football fields. Many truck accidents occur when drivers don't leave an adequate cushion of space between vehicles. Trucks can't stop short, especially when traveling on highways at high speeds. Things get even worse in the rain.
Fatigued Driving: Driving a truck is hard work and extremely tiring. Federal regulations limit the number of hours truck drivers can only log on the road at one time. Unfortunately, many drivers push the limits and drive longer than they're supposed to. Drivers get overtired and are less capable of driving safely. Reaction time slows and the risk of falling asleep behind the wheel increases.
Drunk Driving: Drunk driving is a leading cause of traffic accidents across the state of Texas. Truck accidents are no exception. Drivers, including those of big rigs, are more likely to get into a crash while under the influence of drugs or alcohol.
Distracted Driving: Distractions are a factor in the rising number of truck accidents. Drivers are paying attention to their phones, GPS, radios, and passengers…everything but the road. Taking your eyes off the road for just a few seconds can significantly increase the risk of a crash.
Defective Vehicles or Equipment: Truck accidents can happen even when drivers are being extremely cautious behind the wheel. Some accidents simply happen because equipment or vehicles are defective.
Damages Available to Austin Truck Accident Victims
Few accidents are as violent and catastrophic as truck accidents. Injuries tend to be severe, if not fatal. It can take months, if not years, to recover from those injuries. Meanwhile, the injury may prevent you from working. It's hard enough to take care of your day-to-day expenses with a limited income, let alone the costs of your accident. If a negligent truck driver is responsible for your injuries, they should also be responsible for these (and other) costs.
When you file a truck accident lawsuit, you may be entitled to damages to compensate for:
Medical bills
Pain and suffering
Lost wages and income
Disability
Reduced earning capacity
Disfigurement and scarring
Loss of enjoyment of life, and more.
The Austin truck accident lawyers near you at Lorenz & Lorenz will aggressively seek compensation on your behalf. For nearly two decades, we've developed working relationships with some of the most respected experts in the greater Austin area. With their help, we'll be in a better position to identify all of your damages and make sure that your case is valued properly. This expert insight can support our demands for compensation. We won't stop until you've gotten every penny you deserve.
Common Texas Truck Accident Injuries Near Me
Truck accidents tend to be violent. Many times, victims don't walk away from a collision with a tractor-trailer. When they do, the injuries they sustain are catastrophic. At Lorenz & Lorenz, our attorneys are prepared to help you recover compensation for all of your truck accident injuries, including:
Broken bones
Burns
Traumatic brain injury
Spinal cord damage
Paralysis
Amputation, and more.
If you've lost a loved one in a fatal semi-truck accident near Austin we can help you pursue damages through a wrongful death lawsuit. Call our law offices today to learn more.
Statute of Limitations For Texas Truck Accident Cases Near Me
There's only a short window of time in which you file a lawsuit after your truck accident. The statute of limitations begins to run the moment you're injured in a crash. You must file your claim no later than two years after the date of your accident. You can lose your right to obtain money from the person who caused your injuries if you wait too long to take action.
Call Our Top-Rated Austin Truck Accident Lawyers Today
Have you or someone you love been involved in an Austin truck accident? You might be able to recover compensation for your injuries. Contact the attorneys at Lorenz & Lorenz to learn about your legal rights. Your first consultation is free, so do not hesitate to call for help today.